eBooks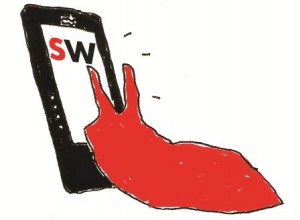 Spineless Wonders books are available as eBooks, and can currently be purchased through Amazon for your Kindle, through Book.ish, Kobo as well as through Google, Apple, ReadCloud and library suppliers, Wheelers and Overdrive.
Spineless Wonders on Kobo
OureBooks are available for purchase through the Kobo website directly, and can be read either on a Kobo eReader, or through the Kobo app on any computer, smartphone or iPad. Full instructions are available on here. Kobo eReaders are also available at retail outlets.
Fault Lines by Pierz Newton-John
Escape: an anthology of short Australian stories
The Rattler & other stories by A.S.Patric
Permission To Lie by Julie Chevalier
Spineless Wonders at book.ish
Our  eBooks, available through Book.ish, can be read on any computer or reading device with internet access.  Book.ish allows readers to store their eBooks in an online library, rather than on the device itself. The books can be purchased through the Book.ish directly, or via independent booksellers such as Readings, Gleebooks, Avid Reader and Fullers book stores.
Try before you buy – you can read a sample story for free at booki.sh.com then buy from the participating bookshops.