The Many Wonders of Spineless Wonders
So much happening at Spineless Wonders! Read on to get all the news.
Spineless Wonders on TikTok

Spineless Wonders now has its very own TikTok account. It's only a few weeks old and already growing. Will you join us on TikTok?
Slinkies 2022 Anthology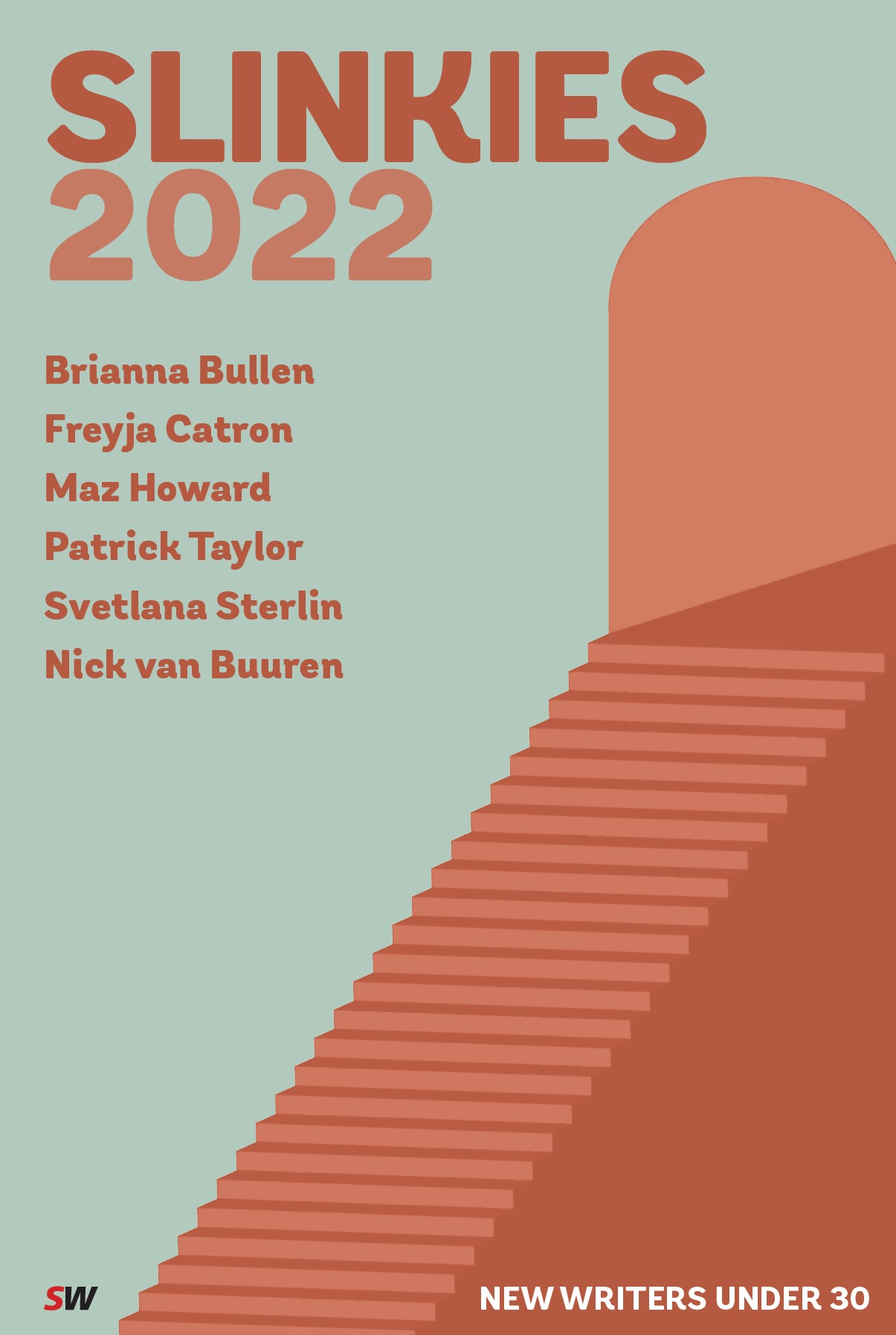 The Slinkies 2022 anthology is now available for preorder! This is our latest collection of contemporary stories from exciting new writers under 30 years of age. The anthology includes bizarre, speculative and dystopic fiction by Brianna Bullen, Freyja Catron, Maz Howard, Patrick Taylor, Svetlana Sterlin and Nick van Buuren.
Meet the Authors
Slinkies author interviews will soon be posted on our website. Stay tuned to our socials for updates! In the meantime, here's a quick intro to our six talented young authors.
Free Online Events

Spineless Wonders is hosting three online events via Zoom during September. These events showcase recent projects and are completely free. Read below to learn about them and to register via Eventbrite.
Siarad: To Speak

Spineless Wonders is proud to present 'Siarad', which is a Welsh word meaning 'to talk, to speak'. Join us for an evening of performances from author Caroline Reid's latest collection, Siarad, which explores the memories and emotions that move us through decades, continents and cultures.


15 September, 7:30–8:30 pm AEST
Strange Wonders

Spineless Wonders is proud to present 'Strange Wonders', a celebration of short fiction from emerging authors under 30. SW collects stories in a Slinkies edition every year and this year's tales are nothing short – pun intended – of brilliant.


22 September, 7:30–8:30 pm, AEST
Dastan: Story

Spineless Wonders is proud to present 'Dastan – Story'. Dastan is the Urdu word for 'story' and is an ornate form of oral history from Central Asia, Iran, Turkey and Azerbaijan. Join us with author Rashida Murphy for an engaging discussion on her latest work of short fiction, The Bonesetter's Fee and Other Stories.


29 September, 8:00–9:00 pm AEST
In Case You Missed It (ICYMI):
Snuggle Up With Spineless
We've uploaded our 'Snuggle Up With Spineless' event recordings to YouTube:
Audiobooks

Audiobook Giveaway
Get started with Author Direct now and get your first SW Audiobook for free. Here's how. Browse our audiobooks here. Then email info@shortaustralianstories.com.au with the title of the audiobook you want to listen to in the subject line and we'll send it to you for free. Instructions for how to download the free SW Audio Authors Direct app will be sent to you. Easy peasy.


Hit us up…
Are you an author or publisher interested in creating an audiobook? Email us at info@shortaustralianstories.com.au