Description
The ships are leaving. One ticket. One passenger. Keep it close.
The ships are leaving. Keep your ticket close. Wouldn't want to be left behind.
Read this nail-biting dystopic Slinkies short fiction set in Sydney by emerging writer Harry Goddard.
Q&A with Harry Goddard, here.
Also available as an audio story, here.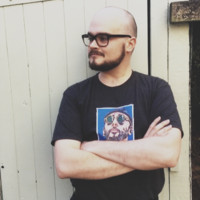 Harry Goddard is a Sydney-based short story writer. His work has been included in Going Down Swinging, Mascara Literary Review, and the UTS Writers' Anthology. He has studied Creative Writing at UTS, and currently teaches primary and high school English to students across Sydney.