Description
In this collection, Vivienne Plumb is interested in women who are the road. In the title story, 'Glove Box', an otherwise house-bound and straight-laced mother regularly takes off in the family's old Jag for hours on end. Other characters hitchhike, crisscrossing the Australian continent, accepting lifts in trucks, cars and kombi vans with trees painted on them. They are running away from dysfunctional families; they are seeking adventure or just looking for work. There are women in transit and in transition – stepping out of the traditional role ascribed to them and onto an open road. Plumb's writing is wonderfully evocative – filled with luscious descriptions.
'Vivienne Plumb is an astute writer who captures Australian culture and landscape with poignant details.  Her characters are compelling and the situations they face absorbing.  Her wry humour is great fun to read and this collection of short stories is both hilarious and heart-breaking.' SHADY COSGROVE, She Played Elvis
'In each of her pieces, Plumb manages to get inside the head of her main character and transmit her reader there alongside her. My personal favourite was the title story, The glove box, about the deterioration of a housebound mother with a knack for poetry and a love of hitchhiking. Plumb's evocative and perceptive stories capture aspects of Australian culture in a way I haven't seen in a long time.' CANDACE DAVIS, NSW Writers' Centre
Cover image and design by Bettina Kaiser
For trade inquiries contact:
Dennis Jones & Associates
e: theoffice@dennisjones.com.au
w: www.dennisjones.com.au
About The Author: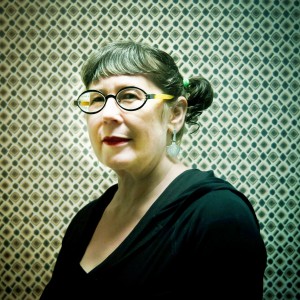 Vivienne Plumb, an Australian currently living in New Zealand, is a playwright, poet, and fiction writer. Her plays have been performed in New Zealand and international venues, 'Love Knots' was translated and performed in Italy in in 1995 and 'The Diary as a Positive in Female Adult Behavior' (2011), 'Oyster '(2011) and 'The Cape' (2013) have been translated into Polish. Various pieces of poetry and some short fiction have been translated into Cantonese, Polish, Arabic, German, Malay, Uzbek and Slovenian. Plumb's first novel, Secret City, was published in 2003 (Cape Catley Press). Her poetry collections Nefarious: poems and parables (2004), crumple (2010), and The Cheese and Onion Sandwich and Other New Zealand Icons (2011) are published by Seraph Press. Plumb has held several residencies, including one in 2004 at the University of Iowa and the 2006 Massey University writers' residency. She holds a Doctorate in Creative Arts at the University of Wollongong.