2015 joanne burns Award

Announcing the Winner

2015 The joanne

b

urns
  Micro-lit Award
Theme:

Out of Place 
We are delighted to announce that the winner of this year's joanne burns Award is NICK COULDWELL for 'Dancing'. Nick will receive a cash prize of $300. Our judge, Kirsten Tranter also commends TIM HEFFERNAN for 'Butterflies in Iraq' and MATTHEW GABRIEL for 'jesussaves82?.
The following finalists, along with a number of  invited authors, will be published in the forthcoming anthology, Out of Place, edited by Kirsten Tranter and Linda Godfrey.
Congratulations to:
'A Hospital Birth', Melissa Beit
'Pilgrim's Dream', Seabird Brooks
'purple breeze', Haider Catan
'The Rains', Christy Collins
'Northern Rivers: a Gothic Tale', Moya Costello
'The broken house', Charles D'Anastasi
'a dish served', Andrea Gawthorne
'I always felt', Robert Hannah
'The Plot', Ashley Haywood
'Chuck Close', Stephanie King
'Messages', Roberta Lowing
'South', Roberta Lowing
'Wrong Path?' Stuart McGuckin
walked into a room, Trinity Morris
'Amplification', Venita Munir
'Mimosa Pigra', Bronwyn Shirley
'On the hour', Dorothy Simmons
'A Wake', Angela Smith
'Volunteer', Barnaby Smith
'Gert by Sea', Lisa Smithies
'perfetto', Gillian Telford
'a long journey', Katherine Temple
'Home Design Spring Catalogue', Bry Throssell
'The Lookout', Sarah Vincent
2015 The joanne

b

urns
  Micro-lit Award
Theme:

Out of Place 
Judge: KIRSTEN TRANTER
First prize: $300
Length: 200 words max.
Entry fee: $7.00 per entry
Closing date: 21st December, 2014
Winning and shortlisted entries will be published in the Spineless Wonders annual anthology along with works by invited authors. Selected anthology contributions may also be screened at public events such as writers and arts festivals.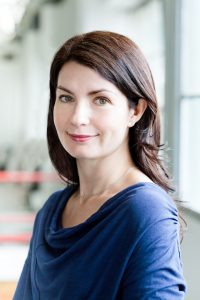 Kirsten Tranter is the author of the novels A Common Loss and The Legacy, and a co-founder of the Stella Prize. She grew up in Sydney and now lives in the San Francisco Bay Area.
What are we looking for?
We're looking for writing reflecting on dislocation, in space, time, feeling, psyche, memory. Interpret this theme as openly, closely, fast and loosely as you like. Render stories in miniature and moments with elaborate focus. Journeys in words that take us somewhere surprising. Travels that make us see where we started from and where we are going in a different light, newly out of place.
Micro-lit includes any form of short writing such as flash fiction, prose poem, dramatic monologue etc. Please note that we do not accept poems with line breaks for this competition.
First prize will be $300 and all entries will be considered for publication in the Spineless Wonders micro-lit anthology to be edited by Kirsten Tranter and micro-lit series editor, Linda Godfrey.
Submission Guidelines / Conditions of Entry
Submissions will only be accepted via the Submittable link on the Spineless Wonders website

Entry fee is $7.00 for each submission. (There is no limit to the number of entries but for your convenience we have provided the choice of 1, 2 or 3 uploads at a time. See below.)

Entrants must be over 18 years of age and  must be either Australian citizens (living anywhere), or permanent residents of Australia.

Entries will be judged anonymously. The author's name must not appear on the manuscript.

The judge's decisions will be final. No correspondence will be entered into.

Entries are to be no more than 200 words (exclusive of the title).

Submissions under consideration by another competition or publication or work that has been previously published or awarded will not be accepted.

By entering the competition writers grant Spineless Wonders limited, fee-free, licence to publish their work and/or produce and screen it as video. Intellectual Property shall remain with the writer on the understanding that selected works not be published elsewhere until after August 2015.

The closing date is 21 December, 2014. Entries will be accepted up until midnight. Late entries will not be accepted.

Results will be announced by February, 2015.

Spineless Wonders will publish works by the winner and finalists in its annual anthology. All published entries, including the winner, may be edited.
All entries are made via Spineless Wonders Submissions Manager.
To make 1 entry, click here
To make 2 entries, click here
To make 3 entries, click here