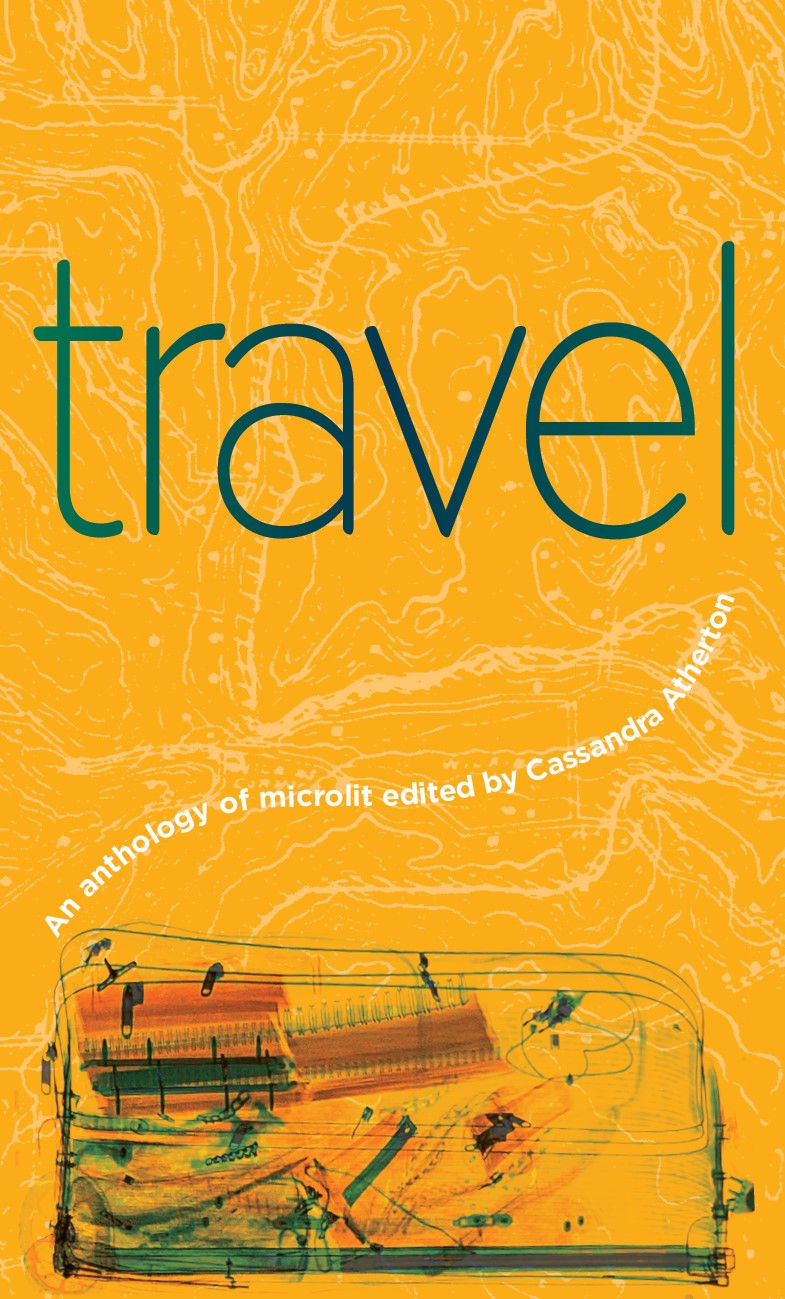 Microlit cover Reveal and joanne burns winners

'The Politics and Poetics of Travel' panel and launch at the NWF
We are proud to be co-hosting the 2022 joanne burns Microlit Award with the Newcastle Writers Festival and delighted to announce this year's winners. The theme of the writing competition was 'travel' and judges Professor Cassandra Atherton and the celebrated poet, joanne burns, received an unprecedented number of submissions.
The winner of the National category is PENELOPE LAYLAND for her entry 'Gone, Absconded, Escaped, Disappeared' and the Hunter category winner is CATHERINE MOFFAT for 'The Light Remembered'. Both writers will receive a $300 cash prize at an award ceremony to be held during The Politics and Poetics of Travel session, a free event at the Newcastle Writers Festival, details below.
When: Sunday, April 3, 1.30pm
Where: NEWCASTLE MUSEUM THEATRETTE
6 Workshop Way
Newcastle NSW 2300
The winning entries are published, along with other finalists and a range of award-winning invited writers from Australia and America, in the anthology, Travel which will be launched at the festival.


Includes contributions from commissioned writers from both Australia and the United States of America: Shady Cosgrove, Paul Hetherington, Richard Holt, Holly Iglesias, Peter Johnson, Alyson Miller, Jonathan Penton, Julia Prendergast, Dom Symes and Paul Venzo. Their wonderfully textured microlit 'travel' pieces certainly showcase the myriad possibilities for the short form.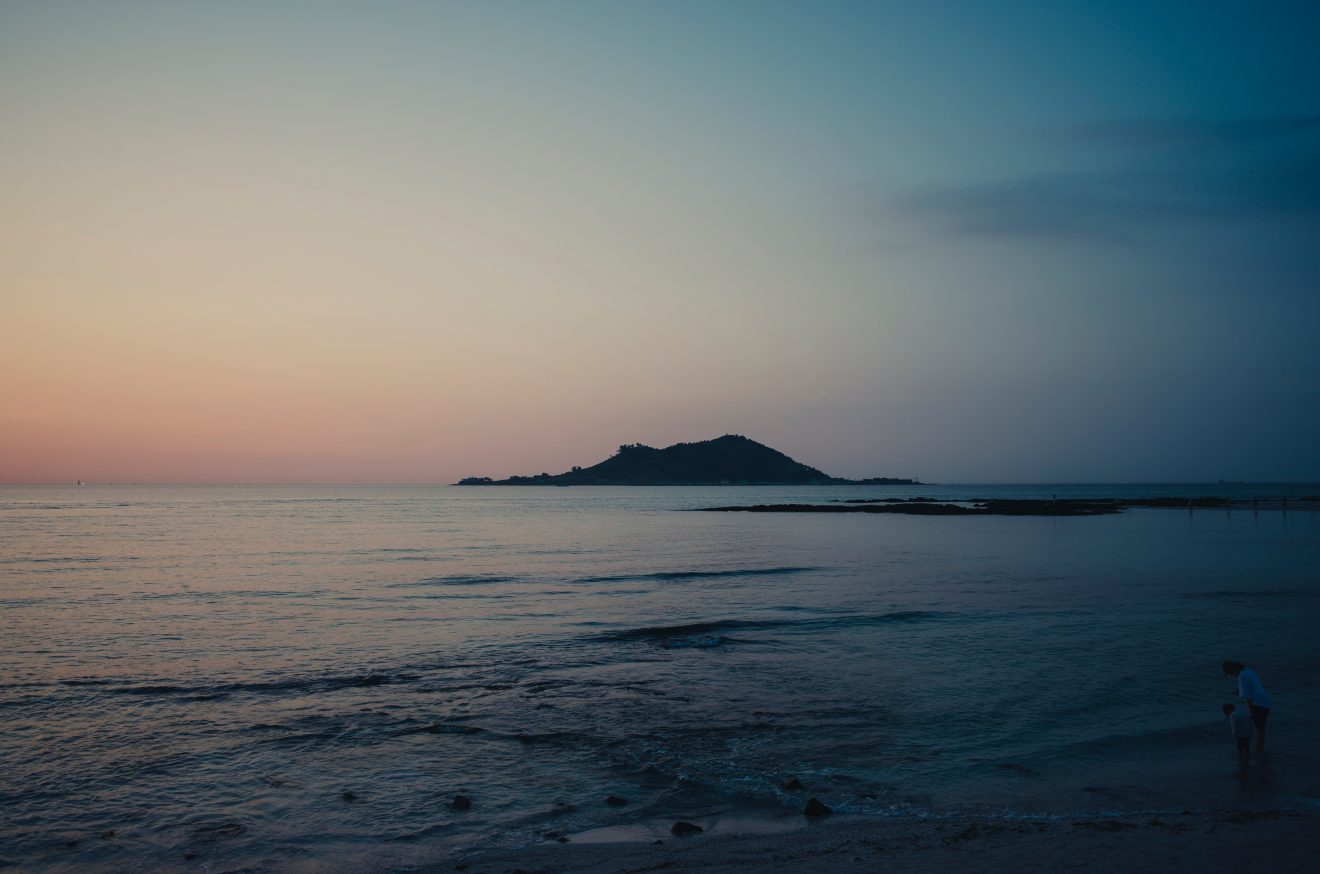 Moon Orchard Audiobook Callout

Spineless Wonders is seeking submissions for the Moon Orchard Audiobook Anthology of South-East Asian voices. We're looking for writers and creators regardless of their publishing experience to share their experiences with culture and identity in Australia and abroad.
Who: South-East Asian authors and voices.
Why: We want to provide a platform for South-East Asian voices because we feel that they're under-represented in the Australian literature landscape
What: We're looking for submissions of fiction, creative non-fiction, songs, or translations, with a limit of 200-1000 words or 1 – 10 minutes. You can submit your work as text and/or audio format.
When: Submissions open January 31st. Close March 31st, 2022.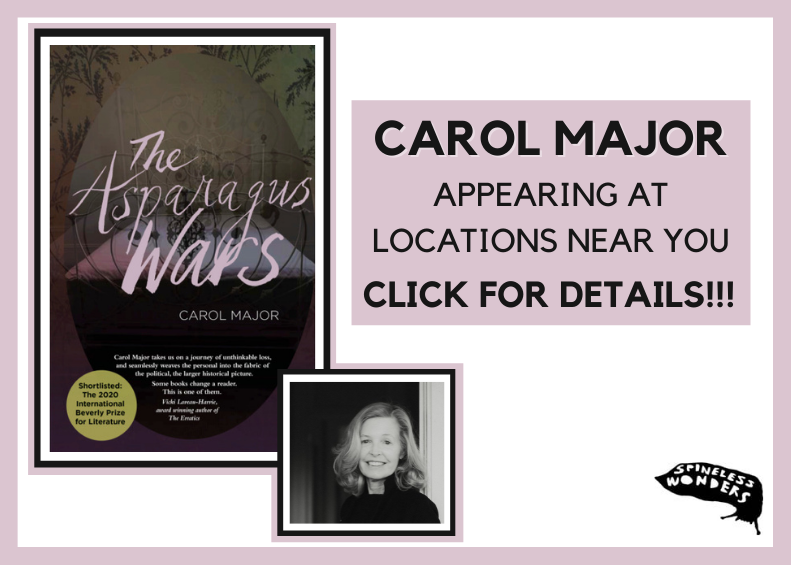 A deeply moving memoir about the battles waged against terminal illness and a mother's struggle to comprehend the battlefield in its wake. While some family members wage war against her daughter's disease with natural therapies, and doctors fight on using the latest developments in medical science, she longs to take her daughter to Paris instead, the city that inspired the young woman's writing and art.


The Asparagus

Wars asks questions about notions of victory at all costs. Shot through with fearless wit and resonant description, this story will break your heart but leave you richer for the experience.
New from ES-Press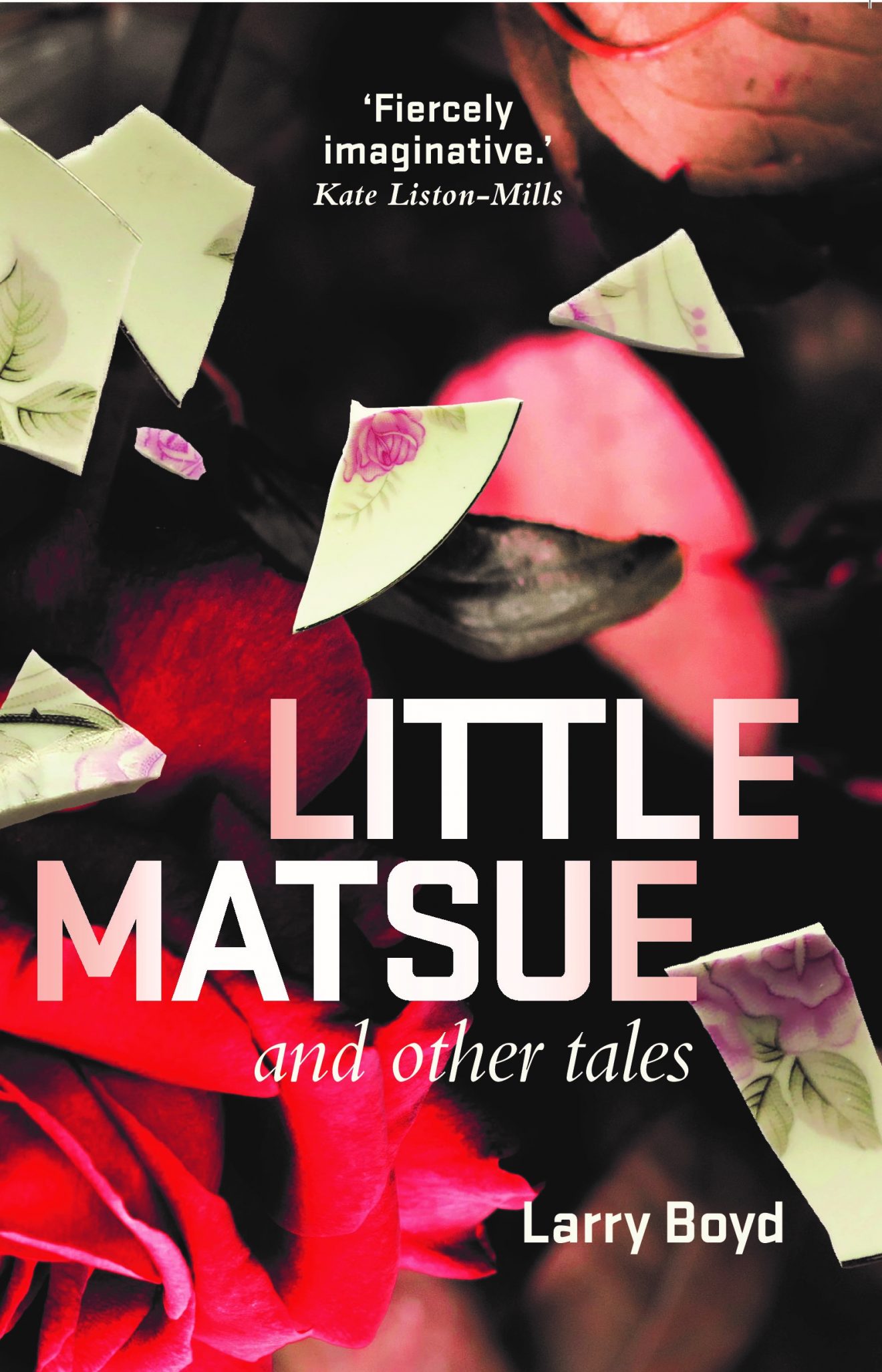 The limited edition Spineless Wonders Smalls collection celebrates 10 years of Spineless Wonders publishing. These pocket-sized reads will make an attractive addition to any bookshelf, and they're perfect for on-the-go reading!


From Carmel Bird Digital Literary Award winners spanning poetry, short fiction and microfiction to a short story collection of Australian queer fiction, there's something in the set for every type of lit lover.


Reviews:
'All Hands sits in the tradition of Tim Winton's Western Australian stories of masculinity and the ocean, except here it is Queensland, and written by a woman.' Moya Costello
'Apologia is a treasure.' Christos Tsiolkas
'Maree Dawes (author of brb: be right back) is a new and refreshing voice in Australian poetry.' Barbara Temperton
'(Queer as Fiction is) a powerful, important and inspiring collection.' Monique Schafter, ABC Queer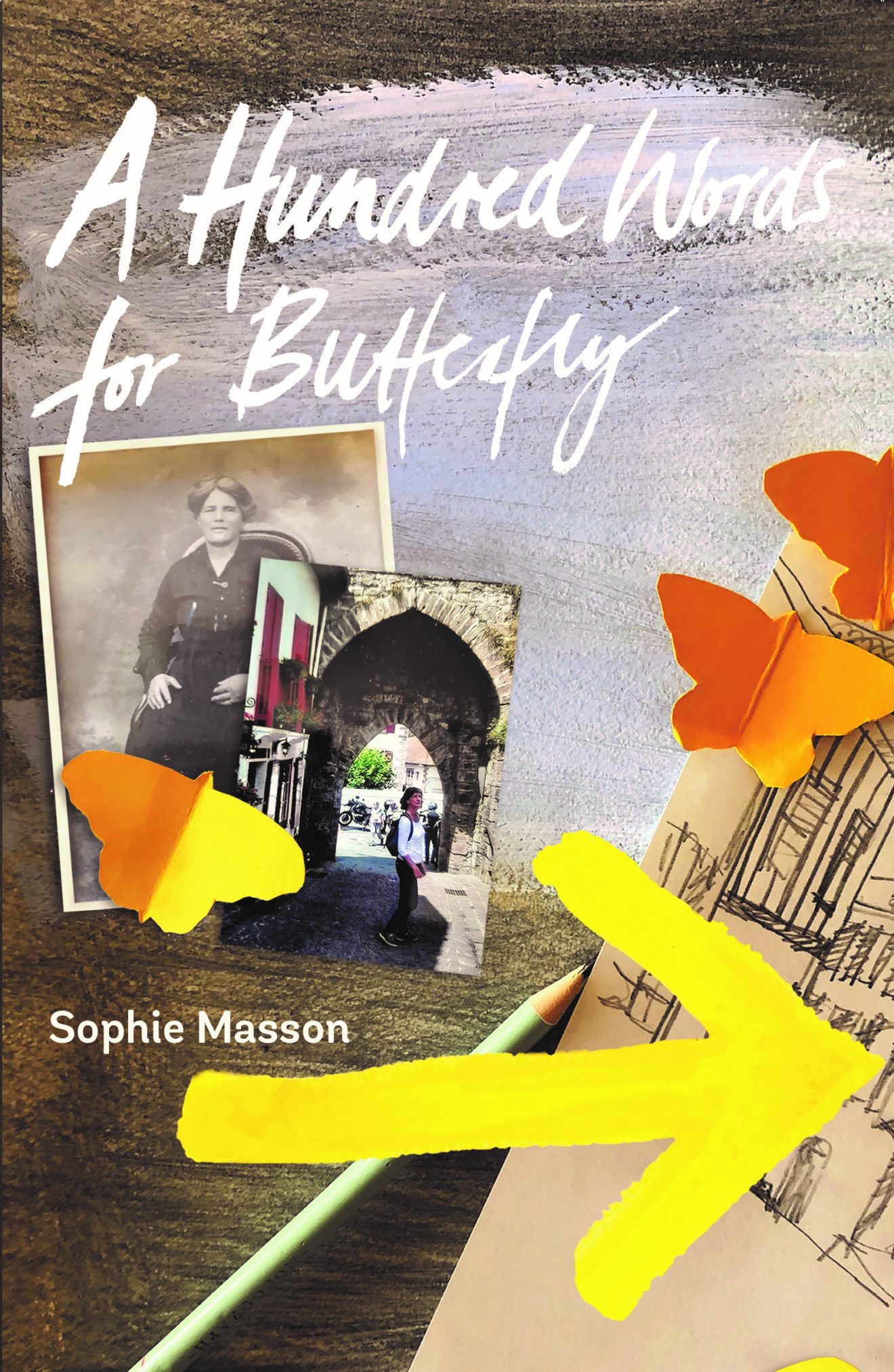 Grab A Pre-release Discount

It was meant to be the experience of a lifetime, for Australian twin sisters Helen and Alex Dorian, to walk the famous Camino from Saint Jean Pied de Port in the French Basque country, to Santiago del Compostella in Spain. But Helen injures her leg on the very day they arrive in Saint Jean and has to stay behind in the town while Alex goes on alone.
A disappointed Helen tries to make the best of things and keep up with Alex via phone calls and blog posts, but it's not easy. But an unexpected meeting with Tony Garcia, an old schoolmate who is in Saint Jean to explore his Basque ancestral roots, begins to change things for Helen, as she and Tony investigate the mysteries surrounding his family's past.
And then Alex goes missing…
What people say about Sophie Masson's A Hundred Words For Butterfly:
'A suspenseful yet gentle and beguiling account of the fractured journey taken by two Australian sisters, present day pilgrims on the Camino de Santiago. Widely celebrated for her translations of French fairytales, Sophie Masson here immerses her readers in the realities as well as the wonders of the ancient pilgrim way.' CARMEL BIRD
'In theory, the 800km Camino Frances might be clearly mapped out, but Sophie Masson artfully delivers some unexpected, and compelling, twists and turns.' NICK EARL
'Sophie Masson's A Hundred Words for Butterfly is an uplifting tale of unintended consequences—of the way enlightenment can arrive in the most unlikely circumstances and from directions we don't anticipate. A story as luminous and graceful as the butterflies that Masson so skilfully conjures.' WENDY JAMES
Available as audiobook & ebook and in print from April 1. Order now and save $5.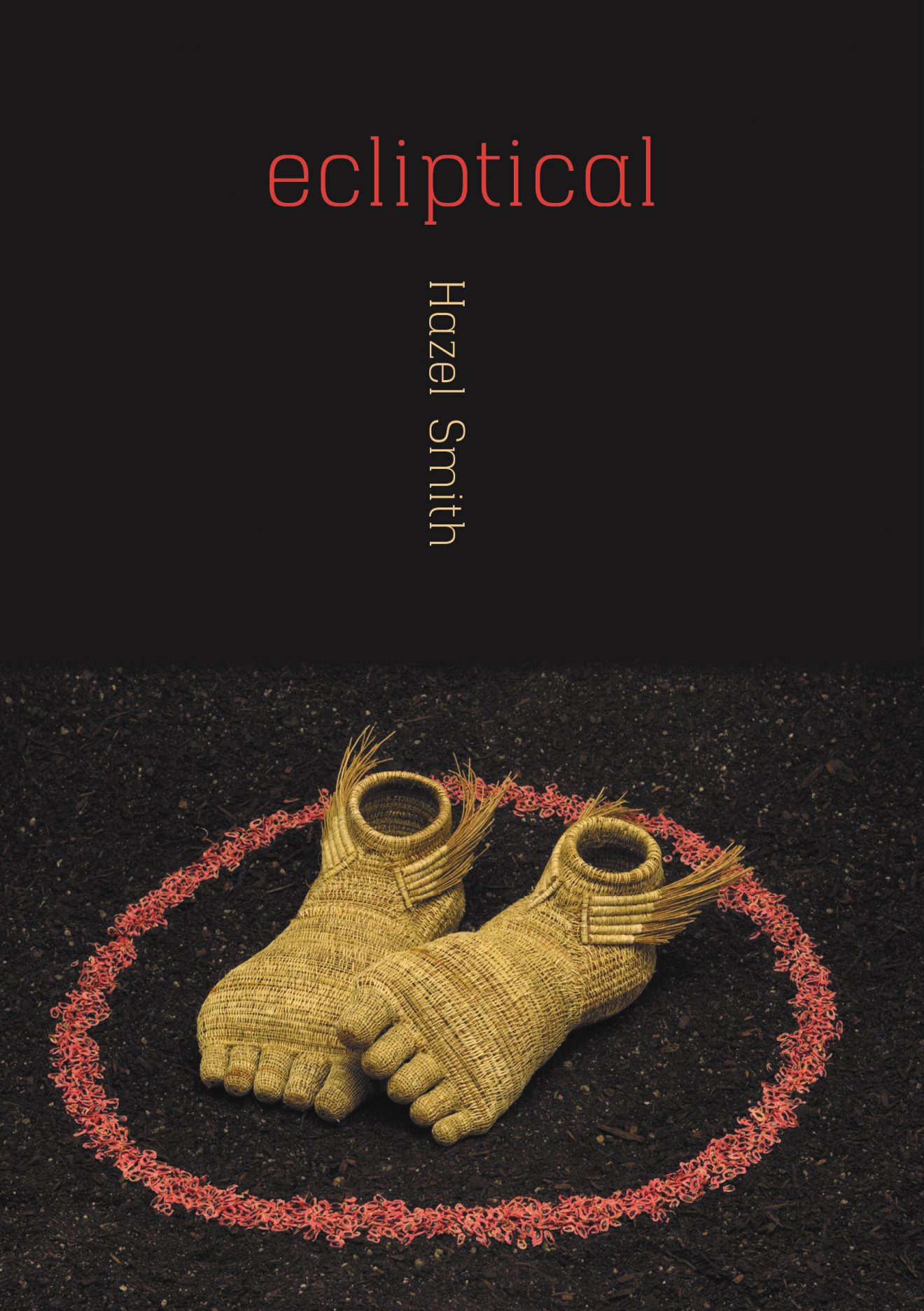 Hazel Smith's ecliptical out soon
ecliptical addresses contemporary psychological, ethical and philosophical issues including family secrets and tensions, private and public creativity, the enigma of time, surveillance, fake news, disease, environmental damage and homelessness. It evokes many iconic topics such as the Berlin Wall, Covid 19, Trump and Brexit. The volume extends Hazel Smith's long-standing experimentation with language, genre and other media, and many poems are inspired by music, painting or film. ecliptical includes prose poetry and short prose; texts that are synaesthetic, sonic or linguistic explorations; surreal excursions and 'bullet point' adventures in which each line unveils a new observation. Other pieces employ non-literary forms or include documentary or remixed elements. ecliptical also flirts with the posthuman in some collaborative computer-assisted poems.
Save $5 on orders placed before May 1. Also available as interactive PDF.
Dates for your diary: