Currently closed for submissions
Nobody likes you when you're 23. So say Blink-182. But here at Spineless Wonders we're here to say "Hold on, Bessie, just because you can't listen to Taylor Swift's 22 un-ironically anymore doesn't mean nobody wants you", because we do.
We do.
With our new digital platform, Slinkies, we're looking to publish and promote the work of a handful of carefully selected Australian under-30s. So whether you're more able to relate to Mark, Tom and Travis or T-Swift, as long as you can't remember a Prime Minister before Howard and know your yolo from your froyo you probably fit the bill.
We're looking for writing that isn't afraid of trying stuff out. The hypercolour t-shirt of creative non-fiction. The crimped hair and butterfly clips of collected micro-fiction. We want writing that is "happy, free, confused and lonely, in the best way". That is still amused by prank phone calls. We want it all and we want it now.
What: prose in any form under 10,000 words
Who: Australian writers younger than 30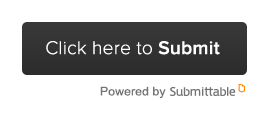 About The Slinkies Team:
Slinkies eSingles are curated by Emma Wortley and edited by a team of emerging editors.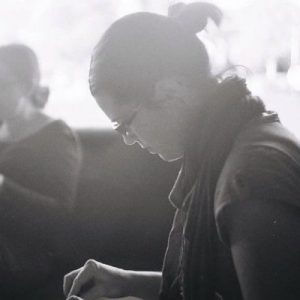 EMMA WORTLEY, the Slinkies curator, has a background in English academia, and as she currently works in a nine-to-five job in dispute resolution, being involved in projects like the Slinkies Under 30s eSingles is an enjoyable way to support literature and writing in Australia. When looking at Slinkies submissions, Emma is most attracted to stories with striking imagery, a strong voice, and a reason to invest in the story. Emma is also a facilitator for the Facebook Spineless Wonders short story book club which showcases the emerging authors and gives them the opportunity to engage with keen readers. As well as her involvement in Slinkies, Emma has published academic papers on children's and young adult literature (the subject of her PhD thesis) in various journals, and volunteers as a tutor at Sydney Story Factory, a not-for-profit creative writing centre for young people based in Redfern. Her reviews, fiction and poetry have appeared in Voiceworks, Southerly, Going Down Swinging, Paper Crown Magazine and textLitmag.
FAQs
1. Will I be paid? YES. We keep enough to cover editorial and  admin costs. The more your story sells, the more you earn.
2. Will I be able to publish my story elsewhere in print or as part of a collection? YES. Your agreement with Spineless Wonders will be for the digital-only publication of your story. Copyright remains with you and you are free to offer your story elsewhere.
3. Can I submit more than one story? YES
4. I'm not exactly sure if what i have written is a short story, novella, a set of linked short stories or some weird hybrid thing – do you still want to see it? Absolutely
4. Where will the Slinkies eStories be available? Spineless Wonders eStories can be read on any device with an ereader app. Readers can purchase your story from our website and online bookstore Tomely.com, an Australian indie outfit.
5. How can I get my hands on previous published Slinkies eSingles? Browse our online shop.
Save
Save
Save