Spineless Wonders is pleased to announce that Carmel Bird, judge of the inaugural Carmel Bird Digital Literary Award has reduced this year's 130 entries to a longlist of eleven entries.
You can read extracts from each of the eleven entries here on the State Library of Victoria's community page on Tablo.
The three finalists who will share in the $5000 prize money as well as publication by Spineless Wonders will be announced, along with the judge's report, in September.
Introducing the 2018 longlist: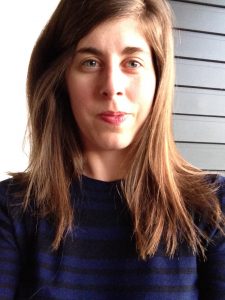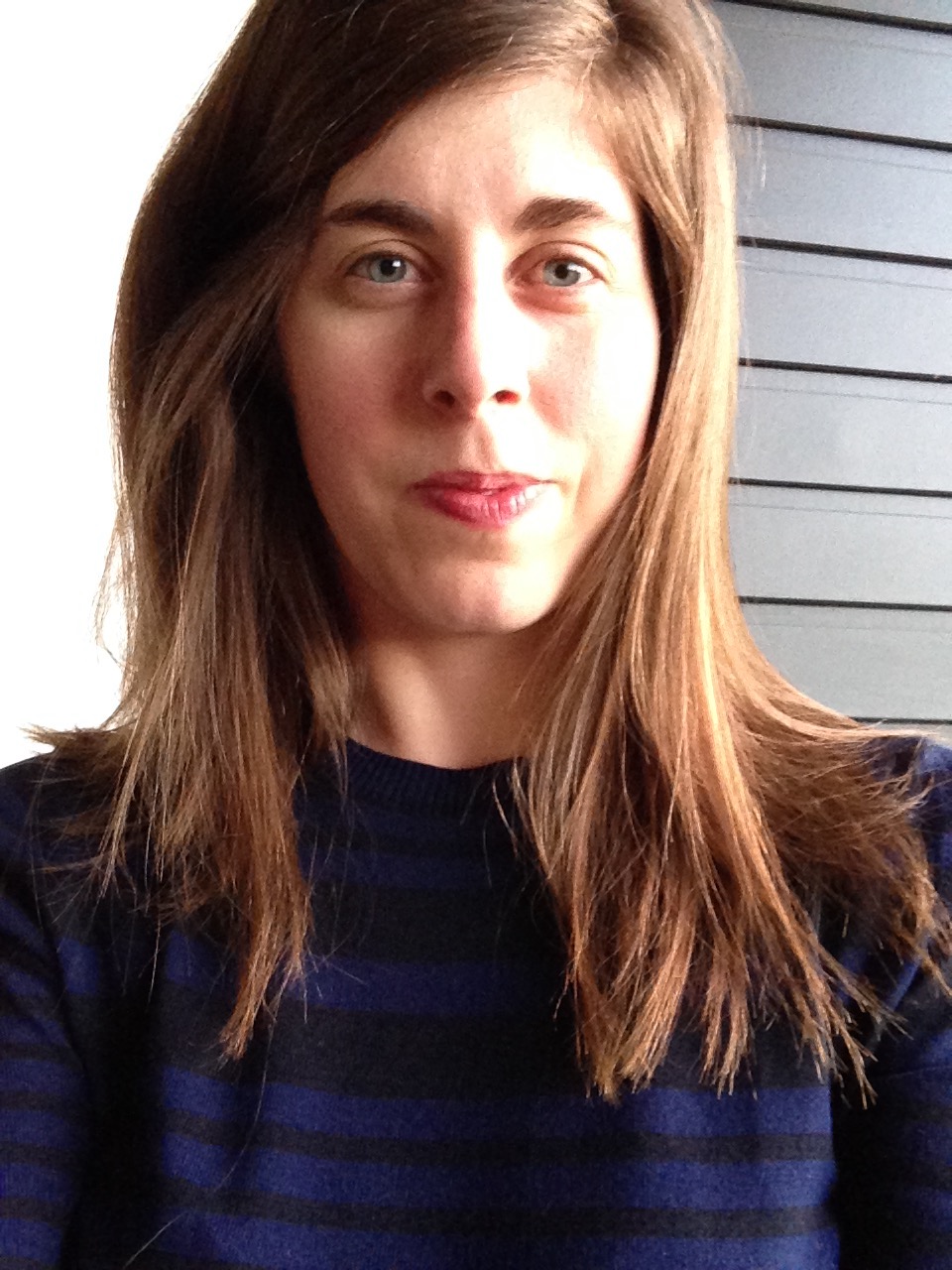 Ashley Kalagian Blunt
Flicker of Justice, No More 
Sydney, 1980: The Turkish consul-general is assassinated by two gunmen, and an international terrorist group claim responsibility. Vrezh, an Armenian-Australian, longs to be involved, believing the attacks are justice for the Armenian genocide.
Ashley Kalagian Blunt's work appears in Griffith Review, Sydney Review of Books, the Australian, and Kill Your Darlings. Her memoir, Full of Donkey: Travels in Armenia, was shortlisted for the 2017 Kill Your Darlings Unpublished Manuscript Award. She's appeared at Noted and Story Club, and is a Moth StorySLAM winner.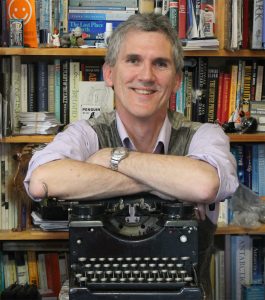 Craig Cormick
Everybody Loves a Good Cook Book
Everybody Loves a Good Cook Book is a collection of fiction that plays with realities and histories, whether it is picking up a hitch-hiking Captain Cook in modern day Hawaii who is determined to understand what happened to him there and make his story end better, or a dying mountaineer on Mount Everest taking life advice from the dead mountaineers around him. The tone is irreverent and the humour dark, tinged with absurdity, like Ned Kelly taking writing advice from James Joyce and Ernest Hemingway as they edit his Jerilderie letter in a café he has bailed up in Paris.
Craig Cormick is an award winning science communicator and author. He was published 30 works of fiction and non-fiction, and has been a writer in residence in Malaysia and Antarctica. He enjoys messing with history just about as much as history enjoys messing with him.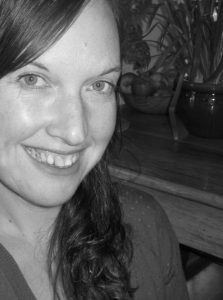 Susie Greenhill
Maps for the Lost
The characters of 'Maps for the Lost' are immersed in, altered by, and transformed into nature.  A Czech artist re-maps the world by night in order to find his lover, a diver sinks his yacht under the weight of coral and fish. The collection is a kind of ecological fairytale, a coracle of stories haunted by loss in a biosphere which is unravelling, whose characters (human and animal) are almost unfailingly lost. The islands, forests, coastlines and gardens they inhabit are the maps. This 'buzzing, howling, gurgling biosphere,' to borrow the words of Max Oelschlaeger, is the map.
Susie Greenhill lives on the mouth of a river in Tasmania's far south. Her short fiction has been published in anthologies and journals.  Her soon to be finished novel manuscript, 'The Clinking', won the 2016 Richell Prize. She has a PhD in creative writing and environmental literature.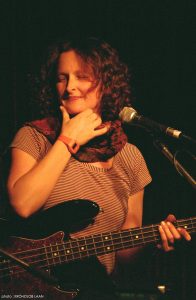 Mel Hall
Goodbye Tom Morrow
'Goodbye Tom Morrow' is a collection of short stories, flash fiction and creative non-fiction. Mel's style could be described as experimental or rhizomatic, with a strong leaning towards rhythm and musicality rather than plot. The work explores growing up, feeling different, awkwardness, social isolation, Wheatbelt life and transitioning to the city, feeling like an interloper within a step-family, romantic love, bodily dysfunction, chronic-pain, anxiety and mental health issues, and the value of writing as a way of bringing things together and making sense of it all.
Mel Hall is a writer and musician based in Fremantle, Western Australia. Her novella The Choir of Gravediggers was published by Ginninderra Press in 2016. Her short stories have been published by Sleepers, Tincture and Swamp Writing. She is currently working on her first novel.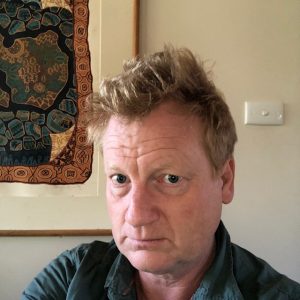 William Lane
Small Forest

Small Forest is a collection of nine short stories. The stories are linked by recurring concerns, such as the return of the repressed. The effects of music and the nature of relationships between generations are other concerns. In 'Vivien's Fingers' a new parent tries to learn the piano, in an attempt to maintain an inner life separate from her young child. 'Children's Hospital' depicts a ward of children suffering anorexia, while 'Uncle Dan's War' explores the effects of post-traumatic stress on a returned POW. The protagonists are varied in these stories – and variously haunted.
William Lane lives in the Hunter Valley, NSW. Transit Lounge has published three of his novels, Over the Water (2014), The Horses (2015) and The Salamanders (2016), and is due to publish his fourth novel, The Word, in September 2018. He has also published several short stories.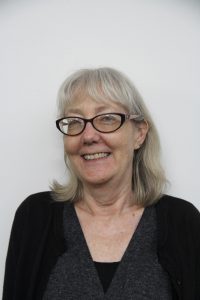 Catherine Moffat
Remnants of Sound
The short stories in Remnants of Sound slide between the real and the unreal, between the straightforward and the experimental.  They chart the path of loners, drifters, the homeless and the heartbroken. They are stories of people at the edge of themselves and the edge of society where the smallest shift can have major consequences.
Catherine Moffat is a short story writer living on the NSW Central Coast. Awards include the inaugural Hope Prize, the Katharine Susannah Prichard Speculative Fiction prize and The Body in the Library competition.  Shortlistings or commendations include the Margaret River Short Story competition, the Scarlett Stiletto, the Newcastle Short Story prize and the Elizabeth Jolley Short Story competition.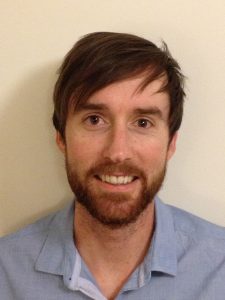 Ruairi Murphy
Two Sets of Books

Set in Hobart public library, Two sets of books contains five stories, each exposing the astonishing secret lives of the staff who work there. A book shelver burns down the library in a hate-crime inspired by love. A technical support officer recreates his dead wife in an illegal sex videogame. A home-library courier intimidates an elderly widow into growing marijuana. A librarian befriends a paedophile, who asks if he will help euthanise him. A security guard deciphers messages in books to prevent an armed robbery. … Sex, drugs, arson, armed robbery—this is not the library as you know it.
Ruairi Murphy is a librarian and writer based in Hobart. In 2017, he was shortlisted for the Tasmanian Premier's literary prize and was a finalist in the Tasmanian writer's prize. In his writing, Ruairi likes to explore themes around identity, memory, and the boundaries between human and animal.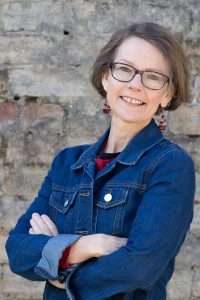 Arna Radovich
Mosaic of Loss
A woman rails against infertility, another against stifling responsibility. A couple struggle to accept the unacceptable and two families from opposite sides of the world find common ground in their loss. The fictional nature of closure, the perils of remorse, the bogeyman of duty. Fingers of wind sifting through the undergrowth of memory, a horse of old regret and a past that cannot be undone. Mosaic of Loss contains twenty-five short stories and micro/flash fictions that explore the inevitability of pain, the universality of loss and the small acts of kindness that offer some respite from the demands of grief.
Arna Radovich writes for both children and adults. Her short stories and microlit have been published in Time (Spineless Wonders), FourW: New Writing, ZineWest, Verandah, Islet and Forty South Short Story Anthology 2018 (forthcoming). After spending her childhood living in hotels around Australia she now calls the Blue Mountains home.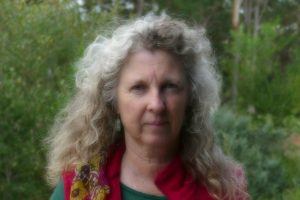 Bronwyn Rodden
A Taste of Persimmon
Darkness runs through these stories, played out in harsh Australian sun, as in A Taste of Persimmon, through a murder under watery English light in 'The Successful Candidate' or in the complexities of living across cultures, as in 'Maternal Eyes'. At times darkness looms as in the threatening world of 'New Dog Day', or what lies below in the 'Dark Side of Surfing'. And in 'Il Lago' an iconic cross has become a burden for those who live in its shadow. In all, darkness is undercut by light, by humour, and by the colourful world and spirit of humanity.
Bronwyn Rodden completed an MA Writing at UTS and won the Patricia Hackett Prize for short fiction. She was awarded an Emerging Writer Grant by the Australia Council for the Arts, a Fellowship from the Bundanon Trust and was selected for the Hachette/QWC 2009 manuscript retreat.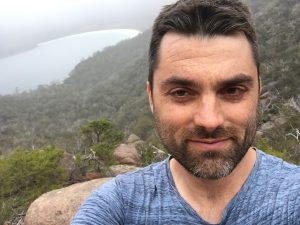 Guy Salvidge
The Dying Rain – And Other Forays into the Bramble Noir
Meet Tyler Bramble, the grimy future's answer to Philip Marlowe. Armed with what he considers to be a razor-sharp wit and what his supervisor considers to be a troubling history vis-a-vis illicit pharmaceuticals, Tyler takes on drug dealers, dodgy doctors and extortioners, and it's all in the name of the long suffering Victorian taxpayer.  These Bramble Noirs—wisecracking, off-beat, occasionally zany tales in a post-apocalyptic Melbourne—reboot Raymond Chandler for the twenty-first century, critiquing toxic masculinity and poking fun at the tired tropes of the tawdry PI genre along the way. At least that's what it says on the label. 
Guy Salvidge's intermittently award-winning fiction has squirrelled its way into such esteemed publications as The Great Unknown, Westerly: New Creative, Award-Winning Australian Writing and the forthcoming Stories of Perth. When he's not writing Bramble Noirs, he moonlights as an English teacher in rustic, rural Western Australia.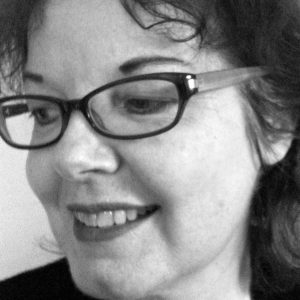 Beth Spencer
The Age of Fibs
A collection that crosses boundaries of genre and time; meditating on history, memory, representation and desire. A ten year old visits her brother in hospital across a state border after a car accident; growing up in the age of Fibs bras and the rise and fall of the Whitlam government; the cast of Fatal Attraction let loose on the streets of Newtown; a montage of romance, dating advice and a teenage girl's exploration of desire; a band of tourists visit Uluru; a man struggles for control of his life story; and a memoir using photographs reinventing relationships and belonging.
Beth Spencer's recent books are Vagabondage (UWAPublishing) and The Party of Life (Flying Islands). Awards include The Age Short Story Award, the Inaugural Dinny O'Hearn Fellowship and runner up for the Steele Rudd for How to Conceive of a Girl (Random House). She also writes essays and for radio. www.bethspencer.com.
Acknowledgements
The 2018 Carmel Bird Digital Literary Award is supported by Copyright Agency's Cultural Fund and is presented in partnership with the State Library Victoria, Tablo and Ingram Spark.

Follow us: