The Winners

The winning entry in the 2020 National Phone It In Competition is Jocelyn Saunders for her piece,  'Only In My Mind'. Jocelyn receives a $200 book voucher.
Thanks to all those who took part in the People's Choice poll. Tamzin Ward Kucurs  whose story 'Second Wife ' received 383 votes and the voter chosen at random is Jevin Sunil. Both Tamzin and Jevin receive book vouchers valued at $25. Congratulations.
To keep informed about other opportunities and events at Spineless Wonders, sign up to our blog and newsletter and follow us on Facebook, Twitter and Instagram.
Phone It In Competition Shortlist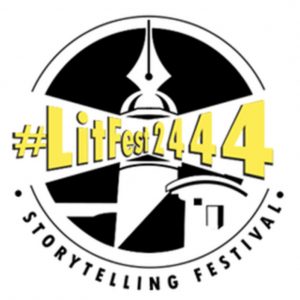 We are stoked about the fabulous, creative entries to the #Litfest2444 Phone It In Competition. Thank you to each and everyone who submitted their stories. Matilda Gould, our Phone It In judge had this to say about the entries:
Congratulations to everyone who entered the 2020 Phone It In competition. The calibre and diversity of entries were exceptional, making listening a pleasure and judging a real challenge. We wish you all the best on your writing journeys and look forward to reading more from you soon!
The winning entry selected by Matilda Gould will be awarded a $200 book voucher.
People's Choice
Below are the six shortlisted entries to the Litfest#2444 Phone It In competition selected by our judge. Listen to the stories, pick your favourite, and make your selection in the poll further down.
You will have a chance of winning a $25 book voucher for casting a vote if you send in your email (below the poll). The winner of the People's Choice poll as well as the winner will receive a $25 book voucher.
All results will be announced by the end of June. Sign up to our blog, here, to stay informed.

1) One-Liner, Munira Tabassum Ahmed

2) Noise, Claudia Alessi
3) Second Wife, Tamzin Ward Kucurs
4) Friends in my Head, Alyssa Potter
5) Only In My Mind, Jocelyn Saunders
6) Can you hear me?, Tess McWilliams
---
The Poll has now closed. Winners will be announced soon.
Follow us: