Stories On Stage
Little Fictions is a live show bringing together great stories and great acting talent.
Our home is at the Drum Room, Knox Street Bar, Chippendale where we put on a monthly show hosted by arts journalist and literary-minded raconteur, Adam Norris. Along with two hours of mesmerising stories performed by our talented actors, we have door prizes (cocktails and books) plus an audience pop-quiz to get the creative juices flowing.
Little Fictions also goes on the road. You can catch the show at other Sydney venues or out of town.
During March, April and May we will be performing as part of the City of Sydney's Late Night Library program, as well as at the Newcastle Fringe Festival. Scroll down for details. Click the event pic for show times, venue and ticket info.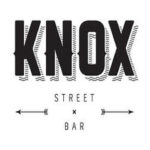 Little Fictions @ Knox Street Bar