2020 Little Fictions Productions
Lunar New Year Rat Tales - 28 January, Knox Street Bar, 7-10pm
To mark the 2020 Lunar New Year, Little Fictions presents an evening of rat-inspired stories.
With everything from interspecies love to revenge to an epic battle over a sandwich, these short Australian stories offer something for everyone. There divine rats, rat-infested overcoats, human rats and much more.
There are stories that will make your skin crawl, stories that will have you laughing out loud and stories that will have you re-evaluating your views of rats.
Featuring special performances from award-winning Sydney author Eileen Chong, comic author Patrick Lenton and comedian Lizzie Hoo. Stories by Malaysian-born writers Ru Bee Chung and Seetha Nambiar Dodd  as well as stories by regular Little Fiction contributors.
Join MC JENNIFER WONG, Sydney based writer, comedian and the creator and host of shows such as Comedy vs Racism, Pitch a Classic Today, and Book Club Impro, for a great night of storytelling. Performers include Sam Wang, Aileen Huynh and Lap Nguyen.
Set in The Drum Room of the groovy Knox Street Bar, where you and your friends can enjoy fabulous cocktails, a wide selection of wine, beers and cider as well as delicious snacks and meals from the kitchen while you sit back and enjoy an earful of great rat tales.
General admission only. Bookings essential, here.
2019 Little Fictions Productions
Dis/Morphia: To My Maker - 17 July 2019 Kings Cross Library 8-9pm
The 'S' behind my ear stands for Synthetic. A girl designed, not birthed. Nia is a manufactured slave, built only to serve. So what happens when she starts asking questions she was never meant to ask?
In the last of the three-part Dis/morphia series, Little Fictions presents Elizabeth Nabben's one-hour adaptation of Lisa Dowdall's dystopic novella, To My Maker. Join MC Jennifer Wong, actors Vaishnavi Suryaprakash, Anni Finsterer and Scott Smart and composer/musician, Edwina Godwin for an entertaining hour of storytelling and soundscapes which explore life, both terrifying and awe-inspiring, in the world to come.
Hosted by the City of Sydney's Late Night Library program, this is a free event, bookings essential, here.

Dis/Morphia: Siri Investigates - 10 July 2019 Kings Cross Library 8-9pm
Is artificial intelligence capable of authentic emotions? And just how deep is our own empathy for the suffering of others when the subject of pity disappears with a turn of the page, flick of the channel, click of the next link etc? Will there come a time when we need empathy implants? Will our obsession with perfecting our bodily form result in a new trans-genetic species?  
The City of Sydney's Late Night Library presents this Little Fictions' one hour show at Kings Cross library on 10 July, 8pm-9m. Join MC Jennifer Wong, Little Fictions actors Eleni Schumacher and Lauren Hamilton Neill and composer/musician, Elina Godwin for an entertaining hour of storytelling and soundscapes which explores how the digital world is shaping our emotions and our bodies.
Featuring stories by Quinn Eades, Jennifer Mills, Dominique Hecq, Alex Cothren and Kate Walter.
This is a free event, bookings essential, here.
Dis/Morphia: Tell Tale Bodies - 13 June 2019 Tramsheds, Forest Lodge 7.30-8.30pm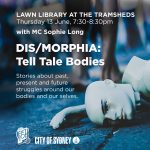 The City of Sydney's Late Night Lawn Library presents a Little Fictions' one hour show at the Tramsheds, Forest Lodge, Thursday 13 June, 7.30-8.30pm. In this night of stories performed by actors, Little Fictions Productions brings you 'Whipped Cream' by Tanya Vavilova set in a dystopic Sydney where currency is in bodies and sex – a tale which calls to mind The Handmaid's Tale; an extract on life as an anorectic from Panthers and The Museum of Fire, Jen Craig; 'Sleepwalk' by Krissy Kneen where a young couple's relationship is haunted by ectoplasm as well as musings on the corporeal in microfiction form by Dominique Hecq, Kim Waters and Tess Pearson.
Join psychotherapist turned comedian Sophie Long who will add some light relief between these dark and moving bodily tales brought to life by Little Fictions actors JESSICA-BELLE KEOGH, and ALEX NEAL. We are also delighted that composer/musician, STEPHEN ADAMS will be providing his unique brand of soundscape to guest author, JEN CRAIG's reading. It is guaranteed to be an entertaining hour of performed fiction.
This is a free event. Bookings essential, click here.
Storification: short fiction + sound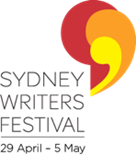 Little Fictions returns to Sydney Writers Festival to present performed fiction about the elusive, seductive and life-changing power of the written word.  Includes microfiction and short stories set to original music.  Join our MC, ABC TV's Monique Schafter and actors Eleni Schumacher, Felix Johnson and Ella Watson-Russell on stage at Knox Street Bar, one of Chippendale's grooviest small bars. Music and soundscapes by Tom Hogan.
Purchase tickets from Eventbrite
Stories On Stage
Little Fictions is a live show bringing together great stories and great acting talent.
Our home is at the Drum Room, Knox Street Bar, Chippendale where we staged on a regular monthly show from 2014 to 2017. Along with two hours of mesmerising stories performed by our talented actors, we offered door prizes (cocktails and books) plus an audience pop-quiz to get the creative juices flowing. Many of stories performed at Knox St Bar can be heard on Little Fictions On Air via your local community radio or our podcast.
Little Fictions also goes on the road. You can catch the show at other Sydney venues or out of town.
We have performed as part of the City of Sydney's Late Night Library program, as well as at Woollahra Library, as part of the Inner West Council's ArtSeat and Site and Sound Arts Festival as well as the Newcastle Fringe Festival and the Sydney Writers Festival. Scroll down for details of our past events. Click the event pic for show times, venue and ticket info.
Little Fictions @ Knox Street Bar
On The Road - SWF17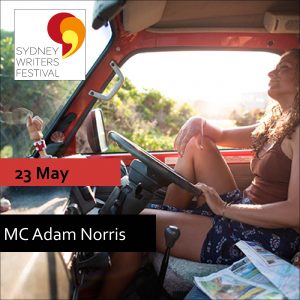 Births, Deaths & Marriages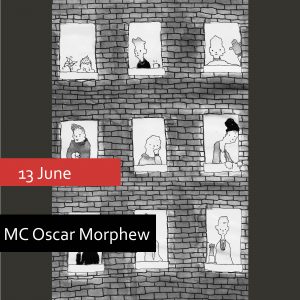 Twilight Zone Down Under