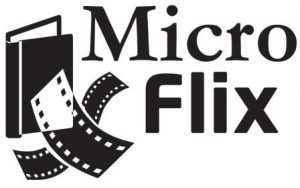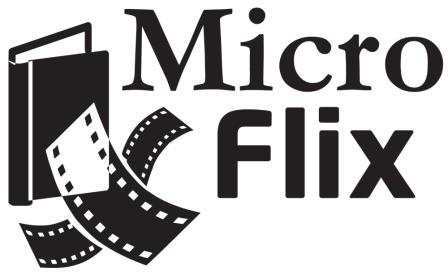 Entries are now open for submissions to the 2019 Microflix Awards. Submissions of short films adapted from texts on the theme of SOUND and which are up to 3 minutes in length and in any format, including shot on mobile phones, are welcome. For more information about this new, literary-based film award and festival, go to the Microflix website.
The 2019 Microflix call-out for writing on the theme of SOUND is now closed. Texts chosen from the call out can now be viewed on the Microflix website and are available for adaptation by entrants in this year's Microflix Awards.
2019 Call Out for Writers – now closed
Writers! Want to be part of MICROFLIX – an exciting new literature-based film festival auspiced by Spineless Wonders? We are calling out for prose pieces of up to 400 words on the theme of SOUND for the 2019 Microflix Awards. Submissions will be selected by microlit specialist & Spineless Wonder editor, Cassandra Atherton. Deadline 30 April.
If selected, your work will be made available on the Microflix website for a filmmaker to adapt into a 3 minute film. If that film is selected by our jurists as a finalist, you will be eligible for one of the Microflix Writers Awards including a $500 cash prize.
Terms and Conditions of Entry
Submissions must respond to the theme of SOUND.
Submissions can be up to 400 words in length.
Entry is open to Australians and anyone residing in Australia.
Entry is $10 for general entry and free for students and concession holders.
Each entry can consist of up to three pieces of microlit.
Submissions will only be accepted via Submission Manager.
Submission deadline is midnight AEST, April 30.
Submissions which are selected for inclusion in the 2019 Microflix Awards will be made available in pdf format on the Microflix website from May 6 until June 30.
Submissions which are adapted into films which then go on to be selected as finalists by the Microflix jurists will be eligible for the Microflix Writers Awards.
The 2019 Microflix Writers Awards consist of $500 cash prize as well as books and writing resources.
Submissions
Student and Concession Holder Entry