Our online bookclub is taking a break until early 2021 and we look forward to sharing some great new audio stories with you then. Drop by Spineless Wonders Audio Bookclub on Facebook if you want to catch up on the stories we've made available this year, the author Q&A videos and the chat.
What is the Spineless Wonders Audio Bookclub?
Do you love chatting with other book nerds? Do you love to hear authors talk about the story behind their stories and their craft? Do you also love hearing stories read to you – especially by professional narrators? If you answered yes to any of these then maybe you should hop on over to the Spineless Wonders Audio Bookclub on Facebook.
Wh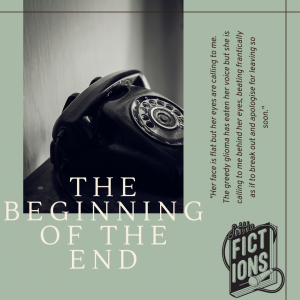 ile you wait for the return of the  audio bookclub in 2021, you can listen to some of the latest Little Fictions On Air episodes on Radio 2RPH, here 
Authors on Youtube
And you can catch up on our interviews with authors featured on Little Fictions On Air, here, on our Youtube channel. You will see:
Thomas Alan with Rose Sammut |Pierz Newton-John with Kate Liston-Mills |Tanya Vavilova with Kalhari Jayaweera | Harry Goddard with Rose Sammut | Caroline Reid with Matilda Gould
8pm Wednesday 7 October 'Moreton Bay Figs' by Harry Goddard
Tune out of 2020 and tune into the newest episode of Little Fictions on Air to get tangled up with us in the roots of the Moreton Bay Figs.
Written by Harry Goddard and narrated by Mark Dessaix. You can listen to it here.
Join us for a watch party on Facebook for a Q&A with Harry Goddard and Spineless Wonders' Rose Sammut. To join the bookclub, click here.
8pm Wednesday 2 September 'Silver and the Red Box Waltz' and 'Artichoke Hearts'
For our next bookclub we will be discussing two audio stories: Caroline Reid's 'Silver and the Red Box Waltz' read by Emma Beech and Tanya Vavilova's 'Artichoke Hearts' read by Aileen Huynh. You can find both audio stories here on the 2RPH website where the Little Fictions On Air episodes are broadcast. https://www.2rph.org.au/listen/audio-archive/little-fictions
(NB Ep 57 Artichoke Hearts will be available after Monday Aug 24).
We are thrilled to be bringing you both authors via video link up for the Sept 2 bookclub. No need to get out of your pjs though – you can simply watch and participate via the usual Comments section. We'll provide instructions on how to access the video linkup in a follow up post.
Looking forward to discussing these two fab stories and hearing from our talented authors.
Don't Miss Out
Not on Facebook but still want some of this action? Chillax, we'll be posting interviews with authors and lots of other short story stuff on the Spineless Wonders Youtube channel. And if you want a break from the screen and to sit back and be read to, you can find our audio stories on Soundcloud, the Little Fictions On Air podcast on your favourite podcast platform and archived for later listening on the 2RPH website.
To keep informed about upcoming audio bookclub events, sign up to our blog here.
Follow us: