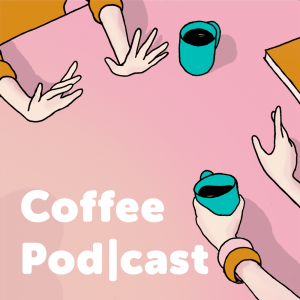 Need a lit hit with your caffeine fix?
Each episode, Ali Morris & Emma Walsh will play you a Spineless Wonders' microfiction, read by an actor, then they'll chat about it over their morning coffee.
To find out the story behind Coffee Pod|cast, read this extended interview with our hosts over at Books + Publishing Spotlight on Podcasts.
Subscribe to Coffee Pod|cast:
Don't forget to tell us what you think! Leave a comment or suggestion and join the discussion on Facebook.
Follow us: