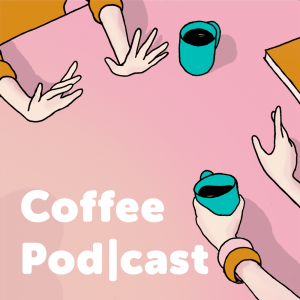 Need a lit hit with your caffeine fix?
Each episode, Ali Morris & Emma Walsh will play you a Spineless Wonders' microfiction, read by an actor, then they'll chat about it over their morning coffee.
You can find us on Soundcloud right here or on iTunes.

Subscribe to Coffee Pod|cast on iTunes, Stitcher and Spotify. Tell us what you think, leave a comment or suggestion and  join the discussion on Facebook.