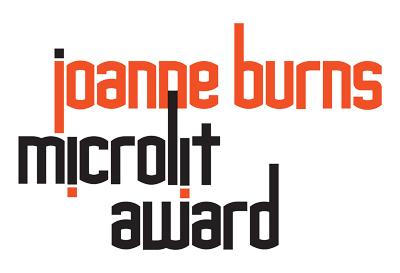 Winners announced
We are proud to be co-hosting the 2022 joanne burns Microlit Award with the Newcastle Writers Festival and delighted to announce this year's winners. The theme of the writing competition was 'travel' and judges Professor Cassandra Atherton and the celebrated poet, joanne burns, received an unprecedented number of submissions.
The winner of the National category is PENELOPE LAYLAND for her entry 'Gone, Absconded, Escaped, Disappeared' and the Hunter category winner is CATHERINE MOFFAT for 'The Light Remembered'. Both writers will receive a $300 cash prize at an award ceremony to be held during The Politics and Poetics of Travel session, a free event at the Newcastle Writers Festival, details below.
When: Sunday, April 3, 1.30pm
Where: NEWCASTLE MUSEUM THEATRETTE
6 Workshop Way
Newcastle NSW 2300
The winning entries will be published, along with other finalists and a range of award-winning invited writers from Australia and America, in the anthology, Travel which will be launched at the festival.
Finalists announced
We are pleased to announce that the following submissions have been shortlisted in the 2022 joanne burns Microlit Award. The winners will be announced in January, 2022.
National category shortlist:
Dominique Hecq, 'Cursive'
Penelope Layland, 'Gone, absconded, escaped, disappeared'
Bahar Razaghi, 'Reconcialiation'
Hunter category shortlist:
Helen Hopcroft, 'Versailles'
Heather Mackenzie, 'The Bus Trip'
Catherine Moffat, 'The Light Remembered'
We are also very pleased to announce the following finalists:
Angela Costi, 'He Texted Party at the Creek'
Angela Lloyd Jones, 'Bush Courtesy'
Anne Elvey, 'Walking'
Arna Radovich, 'This is Your Captain'
Beth Spencer, 'Ghost Forests'
Brenda Proudfood, 'One Hundred and Eighty'
Christine Howe, 'The Lookout'
Danielle Baldock, 'The Dogs of War Play Frisbee in an Empty Hotel Pool'
Dettra Rose, 'Casper's Galleon'
Emma Ashmere, 'Stigmata'
Eugen Bacon, 'The Hunt'
Gaylene Carbis, 'Where Dreams are Made Of'
Hillary Hewitt, 'Mindfulness'
Kathleen Bleakley, 'Putting the Sun to Bed'
Liana Christensen, 'Blue Rosetta'
Lynette Hinings-Marshall, 'A New Safeguard'
Meline Thompson, 'At Yotsuya Station'
Moya Costello, 'Matilda'
Mube Nalbant, 'Blue Morpho at the Edge of Tambopata'
Penelope Cottier, 'Not so Gnomic'
Rananda Rich, 'Last Place'
Sandra Renew, 'The Amazing Sinking Car'
Scott-Patrick Mitchell, 'Resort'
Seetha Nambiar Dodd, 'The Tourists'
Sue Brown, 'Memories'
Susan McCreery, 'Beetle Height'
Stuart Barnes, 'Travel Ban'
Tony Barrett, 'A Spokesman's Lament'
Jo Tuscano, 'The Hardest Trek I've Ever Done'
The finalists and shortlisted submissions will be published in the microlit anthology, Travel, due for release in March, 2022.  Also included in the anthology will be these International and Australian authors commissioned by editor, Cassandra Atherton: Paul Venzo |Holly Iglesias |Peter Johnson |Jonathan Penton |Paul Hetherington |Dominic Symes |Julia Prendergast |Shady Cosgrove| | Alyson Miller.
Call out for 2022 NWF joanne burns Microlit Award
Theme: TRAVEL
Length: 200 word max.
Closing date: Aug 31 2021
Enter National category here.
Enter Hunter category here.
Submissions of up to 200 words on the theme of 'travel' are sought for the 2022 NWF joanne burns Microlit Award.
Now in its 11th year, The joanne burns Microlit Award is co-hosted by Spineless Wonders and the Newcastle Writers Festival. Cash prizes of $300 will be awarded to winners of the National and Hunter categories.
The award will be judged this year by the celebrated and award-winning author, joanne burns and a microlit anthology featuring invited authors as well as finalists from the award will be edited by internationally renowned microlit expert, Professor Cassandra Atherton and released in 2022.
What We Are Looking For?
Send us microfiction or prose poems, up to 200 words, which reflect on travel – whether a daily commute, gap year, Contiki Tour or roadtrip. Drop us a postcard from travels in time, space or the fourth dimension.
We welcome submissions that will amuse, amaze and unsettle us. Take us on a journey that will make us see the world anew.
What is Microlit?
Our guest judge, joanne burns describes this unique form as, 'poetry, fiction, essay, contemplation, perhaps flirtation – condensed, sudden, gnomic, implosive – a kind of petit pointillism - where enough may be more than enough.... '
All texts included in the anthology will be considered for inclusion in a range of Spineless Wonders' multiplatform collaborations including #storybombing activities as well as in podcast productions and in the Microflix Awards and Festival.
Submission Guidelines / Conditions of Entry
Submissions will only be accepted via the Submittable link.
Entry fee is $15.00 for National category and $10.00 for Hunter Category for up to three submissions per entry. (There is no limit to the number of entries per person.)
Entrants must be over 18 years of age and must be either an Australian citizen (living anywhere) or a person residing in Australia.
Entries will be judged anonymously. The author's name must not appear on the manuscript.
The judge's decisions will be final. No correspondence will be entered in to.
Entries are to be no more than 200 words (exclusive of the title).
Submissions under consideration by another competition or publication or work that has been previously published or awarded will not be accepted.
By entering this competition, writers grant Spineless Wonders and the Newcastle Writers Festival limited, fee-free, licence to publish their work and/or produce and broadcast it as audio or video. Intellectual Property shall remain with individual author on the understanding that the work not be published elsewhere until after December, 2022.
The closing date is 31 August, 2021. Entries will be accepted up until midnight AEST. Late entries will not be accepted.
Results will be announced by December, 2021.
Spineless Wonders will offer publication to the winner and finalists in its annual anthology. All published entries, including the winner, may be edited.
For any further inquiries, email info[at]shortaustralianstories[dot]com[au]
To enter the National category, click .
To enter the Hunter Region category, click .
Co-hosted with SPINELESS WONDERS by: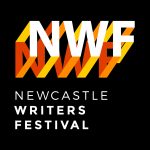 Follow us: