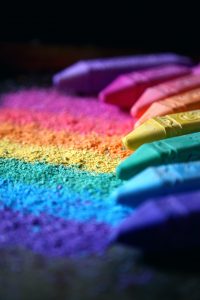 Do you have an amazing story idea floating around in your head? Is there something you want the world to read? Are you always looking for the opportunity to sit down and write it out, but lacking in motivation?
If you answered yes to any of the above, then think about submitting to Spineless Wonders for this call out!
Spineless Wonders is looking for LGBTQI+ writers who have a story to tell. We're after stories that mean something to you. That means no theme is too dissonant, and no genres is too outrageous.
Write about a moment you'll never forget, or something that you can't wait to experience. Write about the things you love and the things that don't make sense. Write about freedom and misery, or victories and injustices. Whatever being LGBTQI+ means to you, we want to hear it.
Deadline: 1 November 2020
Length: 2,000 words or less
All styles and genres are accepted including graphic artworks
Submit here
Selected submissions will be offered publication by Spineless Wonders in a LGTBQI+ themed anthology. Contributors will receive a modest remuneration plus copies of the anthology.
All submissions will be considered for inclusion in a range of Spineless Wonders' multiplatform collaborations such as audio productions and in the Microflix Awards and Festival.
 Submission Guidelines / Conditions of Entry
Submissions will only be accepted via the Submittable link.
Entry is free. And there is no limit to the number of entries per person.
Submitters must be over 14 years of age and must be either an Australian citizen (living anywhere) or a person residing in Australia.
Submissions are to be no more than 2000 words.
Submitters are invited to supply biographical information as part of their entry.
Please advise us if the piece or pieces you are submitting have been previously published or awarded.
By submitting to this work, writers grant Spineless Wonders limited, fee-free, licence to publish their work and/or produce and broadcast it as audio or video. Intellectual Property shall remain with individual author on the understanding that the work not be published elsewhere until after December, 2022.
All published entries may be edited.
The closing date is 1 November, 2020. Submissions will be accepted up until midnight AEST.
Call out results will be announced by February, 2021.
Image Credit: Sharon McCutcheon via Unsplash.
Follow us: