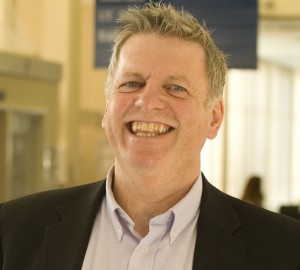 1. What inspired you to write the prose poem/microfiction which will appear in Flashing the Square?
I went to White Night in February 2014. Loved the idea but ending up hating the density of the crowds. It came to a head when I was completely immobile at midnight at the junction of Flinders and Swanston. I began to wonder how this would feel if I was 5 foot tall instead of six foot two, and if this were my first night in Australia. I might feel as though I were vanishing into the crowd…
2. Tell us about your process. (Do you start sparse and widen out, or do you write down every possible association and cut back? Do you research the subject matter you are writing about? Is it pure intuition?) Take us through an example if you want.
Definitely write too much, and then whittle it down like someone with a knife and a stick (or a chisel and a lump of marble). Half-resentfully, half-recklessly shaving off word after word, phrase after phrase until you hit the word limit. The piece looks so logical when it's compacted, as though it were meant to be.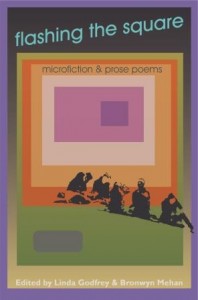 3. What advice do you have for other writers? (About the first or last line?  About how to choose the title?  Do you follow any rules?)
For titles I like puns (like "White Out") or simple phrases that make sense at the end. For writing super-short stories I would suggest taking a real-life experience of your own and tipping it towards magic or the frightful.
4. Who or what inspires your writing?
I get up in the morning, make a cup of coffee and start writing. Stories and poems crystallize out of the hours of sleep.
5. Tell us what you do if you haven't written anything in a while and you want to get started writing again? Could you share your favourite writing exercise with our readers?
I start from one line of a poem I like or dislike, and let it lead me. Or I listen out for stories told by, or phrases overheard from, family and friends, and make them the starting points.
Chris Ringrose has lived in Melbourne since 2012. He writes poetry and short fiction, and co-edits the Journal of Postcolonial Writing and the Sydney-based fashion magazine Papier Mâché. His poetry website is cringrose.com