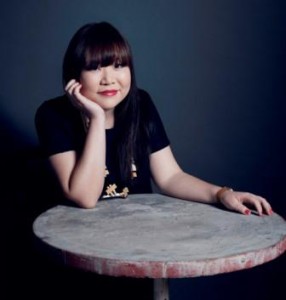 Julie (J.Y.L.) Koh is a fiction writer based in Sydney and we are thrilled to publish her book of short stories, Capital Misfits, as part of our Slinkies Collection series edited by Bridget Lutherborrow. In this interview, Julie talks about transgender wizards, the inspirations behind some of her stories and her writing process.
To purchase a copy of Julie's digital collection, follow the links below this interview.
1. Do you remember the name and personality of the first character you ever created?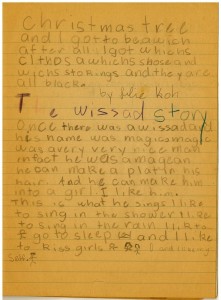 No, although I can tell you about one of my earliest characters. I created him when I was maybe five. He was a very nice transgender wizard called Magic who plaited his hair, loved women and had great self-esteem.
2. How does writing fit into your day-to-day life? Do you have any unusual writing habits?
My fiction writing fits around my day job, and my day job fits around my fiction writing. I work remotely as a bid consultant for NGOs, which isn't full-time but the work is deadline-driven and can be demanding. It's becoming more flexible though, thanks to an understanding boss. In a typical week there's very little time left over after I get all my fiction and bid writing done – it's one big continuous cycle. I'm lucky to have self-sufficient friends who don't mind that I'm basically a hermit.
I'm sporadic with my writing so I haven't formed many habits, let alone unusual ones. I do read my drafts aloud, as many writers do. You can often find me pacing around in the backyard on a cold, overcast day, wrapped in a blanket, dishevelled and in my pyjamas, reading a draft out loud to check the flow of the sentences. I don't know what the neighbours think.
3. What drove you to write this particular collection? And what's your favourite piece in the collection? 
A commission. I first met the Slinkies Collections editor Bridget Lutherborrow at a party. I think I was dressed as Cleopatra(ish) at the time, and was sure I was boring Bridget with some dry, writing-related conversation. Surprisingly, she still remembered me a couple of years later and asked if I wanted to write a small collection for Spineless Wonders.
I wrote this particular collection after thinking about what I would write if I didn't have to make my fiction more palatable to get it through a submissions process. It's as bold and true as I can get (at present).
I have three favourite pieces in the collection: Free Rider, Sugar Daddy and The Greatest Joke in the World. Free Rider is the clearest, like a bright bell. Sugar Daddy was complex to write, and I'm pleased with how it turned out. I also like The Greatest Joke in the World – for me, the story is amusing and satisfying but for some early readers it has been opaque and indecipherable. I know a couple of people who like it and understand it, so I've decided it's not necessarily a problem of poor construction, it's inevitably an issue of reception and taste.
 4. How do you approach a new story? With a clear plan of where the narrative is going, or is it more of a 'well, let's see how this goes' kind of approach?
These days, my approach is a mix of the two. On rare occasions, a short story arc will fall into my lap fully formed. Otherwise, my short stories generally begin as premises that I think are intriguing, and then I see where they go. For riskier premises that seem difficult to pull off, I tend to feel the need to find a workable storyline before getting too stuck into the writing, to make sure from the outset that I really can pull the rabbit out of the hat.
If I can't bring a premise anywhere interesting, I leave the story and work on others. Sometimes I never come back to it; sometimes I'll reuse fragments in new stories that are better able to communicate the ideas I've been trying to convey.
 5. Are you a procrastinator? A keen procrasticleaner or procrastibaker?
I'm not a practical person so, for me, writing is easier than cleaning and baking. But I still procrastinate by getting sidetracked down a billion other avenues: Netflix, Facebook and online shopping are the main ones.
Procrastination can be productive. Some of the useless things I've learnt from procrastibrowsing have ended up in my fiction, since I write about modern life. I also find that my best work is written close to deadlines. I send things in at the last minute just after I've finished them. There isn't much time to revise. The last minute can give fantastic clarity to ideas and how they're expressed. I thought about Capital Misfits for quite a long time but ended up writing seven of the original eight stories (one didn't make it to publication) simultaneously in the month before the deadline. It was a bit crazy.
The stress involved in the way I work means I'll probably die early and perhaps never finish a first novel unless someone gives me a deadline.
6. Is there one particular author or book that you look to as a source of inspiration for your own writing?
For Capital Misfits, I wanted a theme to unite all the stories. The most interesting themed short story collection I'd read (though I hadn't read many) was Italo Calvino's Cosmicomics. In that collection, each story begins with a scientific fact which is then used as the basis for a crazy narrative. Two of my favourites are 'How Much Shall We Bet?' and 'The Form of Space'.
I decided that if Calvino could use science as an overarching theme, I could use neoliberal economics. I took a less formal, less comprehensive and more polemical approach to my subject matter, which just scratches the surface of what a short story collection about economics could be. The style is also different from Calvino's – it brings in some of my current obsession with the idea of writing modern fairytales for adults.
At the time I wrote Capital Misfits, I'd also just read Yoko Ogawa's Revenge, so I was very much into the controlled use of gore, and you can see this in a few of the stories.
In terms of my fiction in general, there's no one author I regard as a source of inspiration. Every book I've read has made me the writer I am today. Nevertheless, there are some clear influences in my writing. Jonathan Swift, Aldous Huxley, Joseph Heller and Roald Dahl have been influential because I read them during my formative years. Recently, I've been interested in Haruki Murakami, Boris Vian, Roberto Bolaño and Tom Cho.
I also look up to Vikram Seth as a model for how a writer should engage with the public. My work is very different from his but he was an idol of my teenage years. I remember queuing up to ask him to sign my copy of An Equal Music – which was his latest release at the time – and his kindness to me and general sage-like qualities really set the bar.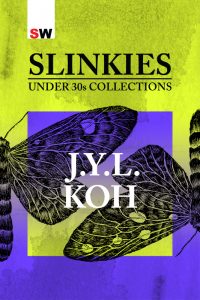 7. What experience has been the most challenging for you as a writer? 
The move from corporate law into fiction writing was a real challenge. For years it felt like wandering around in the wilderness. I didn't have a creative writing degree or industry connections, so it was tough going at the start. I still feel like a lone wolf prowling the fringes of society, and I don't think the feeling is going to go away, especially since most literary fiction earns next to nothing in a society that, by and large, measures status in dollars. You really have to believe in your own creative potential (despite all the naysayers) and in the intrinsic worth of literary fiction to keep at this nutty game.
8. Any advice to share for those stuck in a writing slump?
I've had my fair share of writer's block, even though many writers say it doesn't exist. You can have blocks related to lack of confidence, and being surrounded by people who don't believe in your creative abilities – that sort of thing. It can take a long time to get around blocks like that.
Other people conceptualise writing slumps differently: the writer Eric Yoshiaki Dando says there are periods of filling up the well, and then periods of creating.
The way I got through writer's block was by doing the program in a book called The Artist's Way by Julia Cameron. To follow The Artist's Way, you have to be OK with the idea of "the divine" in a broad sense – I don't recommend the book to militant atheists, although there are good creative tips in there even for the biggest cynics.
One of the key elements of the program is going on "artist dates". An "artist date" means taking yourself out on a date to do something that will nurture your inner artist – see an art exhibition, throw some clay on a wheel, go out into the world with a sketchbook. At the start it can feel like a waste of time but it teaches you to let yourself play. This will come through in your writing. Eventually the techniques in The Artist's Way become naturally integrated into everyday life – my free time now is mostly one long artist date.
I think The Artist's Way is particularly useful for women. So much of it is about unlearning the need to meet all the draining and unfair expectations people have of you in everyday life – to carry their emotional burdens, to feel obliged to meet their needs whenever they demand it, and so on.
9. What are you reading now? Any recommendations?
I'm about two-thirds of the way through Kazuo Ishiguro's The Buried Giant. The first third was hard going but I'm enjoying it now and waiting to find that pot of Ishiguro gold at the end of the rainbow. I'm also reading The Savage Detectives by Roberto Bolaño and The Museum of Innocence by Orhan Pamuk.
Recently I wandered through a community market in the Blue Mountains and picked up some eclectic reading material: a book of Chekhov's short stories, a biography of Van Gogh, an anthology of true European ghost stories compiled in the 1930s, and some old The Phantom comics.
Among the books officially on my To Read list are Amanda Lohrey's new novel, A Short History of Richard Kline, Matthew Salesses' The Hundred-Year Flood (out in August), and A Motherless Child – the autobiography of Shelley Fisher. I've also been told I must read I Hotel by Karen Tei Yamashita and The Monkey King by Timothy Mo (friends of mine say he's an under-recognised genius).
Books I recommend that I've read in recent years: Eric Yoshiaki Dando's snail, Tom Cho's Look Who's Morphing, Tash Aw's Five Star Billionaire, Tan Twan Eng's The Garden of Evening Mists, Haruki Murakami's The Wind-Up Bird Chronicle, Roberto Bolaño's Distant Star, Mikhail Bulgakov's The Master and Margarita, and Boris Vian's L'Écume des jours. My friend John Connell also has a debut novel out with Picador called The Ghost Estate.
J.Y.L. Koh is a former lawyer turned fiction writer. In 2013, she was a Qantas Spirit of Youth Awards finalist. Short films based on her stories have screened at the St Kilda Film Festival, the Good Dog! International Film Festival and the Palm Springs International ShortFest. Her short stories have appeared in Kyoto Journal, The Fish Anthology, The Best Australian Stories, The Sleepers Almanac, The Lifted Brow and Seizure Online. She has been longlisted in the Elizabeth Jolley Short Story Prize, commended for the Australian Society of Authors' Ray Koppe Young Writers' Residency, and shortlisted for the Overland Victoria University Short Story Prize for New and Emerging Writers. jylkoh.com