In this interview with Sydney-based writer and actor, Stephanie King, we include a recording of her microlit piece, 'Chuck Close' below. To read this and other great contemporary Australian microliterature,  purchase a copy of Out of Place.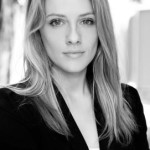 What inspired you to write the piece of microliterature which will appear in Out of Place? How would you describe this form of writing?
I've always lamented writing fragments, as if the fragment represented the failure of the prosaic whole, or a poem fish out of water. Now I see that not every beginning seeks an end, that sometimes the moment is the totality, and to extend would be to diminish. My micropieces tend toward the small strangeness you can't quite put your finger on, something like the familiar/unfamiliar of the uncanny, that which disrupts your inertia, but only a touch, as with Chuck Close.
How do you know the point at which a piece you are writing should end? Do you have any favourite closing line/s from your own work or from another writer? If so, which ones and why?
It's still a mystery to me. Good endings are hard. Sometimes you only know when you've driven 5 k past the turn off. Something I do think about is the rule in filmmaking of needing a cutting point for each scene – the question is always, where do we go after this?, even if it is not shown. How do we get from A to B? Do we follow a character out of the room? Does the door shut on us? Or do they simply turn away, or leave the frame? It doesn't have to be an exit, but the scene likes a button.
Tell us about some of the writers that you've loved in the past and who you are reading now.
The present moment smashup of lit-love looks something like: Jennifer Egan's A Visit from the Goon Squad, George Saunders' short stories, Didion's essays, Vonnegut's Slaughterhouse-Five, Miranda July's The First Bad Man (ask tomorrow and it might be back in lit-loathe), plus various critical bits and poetic bobs, Lyn Hejinian and Pam Brown, as well as this amazing collection of forgotten plays by poets. My boyfriend has also been reading me Ben Lerner's Leaving the Atocha Station in stages when we drive. I will absolutely want to reread it, but isn't it something to be read to? Boyfriends recommended.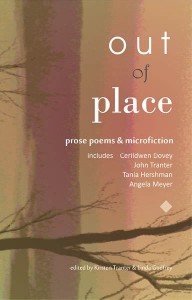 What you do if you haven't written anything in a while and you want to get started writing again? Share one of your favourite writing exercises with our readers.
I read. I go for walks, to films, lectures, plays, water, galleries, set constraints, shower, all that, but ultimately: read. And ceaseless note-taking on the iPhone. It's my insurance against the blank page.
STEPHANIE KING is a writer and performer from Sydney. She has written for Crikey, Cordite, Writ, Radio National and the forthcoming Press anthology. She has edited two UTS anthologies and has a play in development with Playwriting Australia.