Description
'A collection that combines dark and light, serious and funny, across and within individual stories. There's an art to writing short stories which seems to be often under-estimated, but it's illustrated beautifully in CRIME SCENES. There's also an art to selecting and combining stories – much in the same way as you'd imagine the selection and order of tracks on an album might work. There is a distinct storytelling arc in this collection which serves the question posed beautifully, and there is sufficient variety in the interpretations to create instant favourites for a wide range of crime fiction readers.' KAREN CHISHOLM
'A clever, diverse and exciting collection of some of Australia's finest new crime writers as well as gems from more established voices. If this is the future of Australian crime writing then the genre is in good hands!' ADRIAN MCKINTY
'Dazzling, different and totally unexpected. This thrilling collection of cleverly-crafted short stories illuminates both the diversity of the crime genre and the ingenuity of the writers who experiment with its possibilities here. ' SUE TURNBULL
Features stories from emerging Australian crime writers Amanda O'Callaghan, Eddy Burger, Melanie Napthine and Michael Caleb Tasker alongside award-winning authors Angela Savage, Peter Corris, Leigh Redhead, Andrew Nette, David Whish-Wilson, P.M. Newton, Carmel Bird and Tony Birch.
Cover design by Bettina Kaiser.
About The Editor: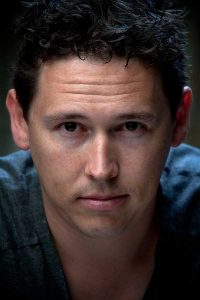 Zane Lovitt's story 'Leaving the Fountainhead' won the SD Harvey Short Story Award at the 2010 Ned Kelly Awards for Australian crime fiction, while his debut novel, The Midnight Promise, won the 2013 Ned Kelly Award for Best First Fiction. That same year he was named a Sydney Morning Herald Best Young Australian Novelist. His second novel, Black Teeth, will be available in July 2016.