Description
What do our best wordsmiths have to say about Australian icons? This anthology takes a fresh look at everything from the HIH collapse to crocs, Margaret Olley, bush burials and the ABC. We visit a post-apocalyptic Opera House and spend Saturday night in downtown Byron Bay. Tones range from nostalgic to sceptical, from wry to LOL.
Featuring prose poetry and microfiction by Mark O'Flynn, Anna Kerdijk Nicholson, Michael Sharkey, Moya Costello and many more.
Cover art and design by Bettina Kaiser.
Watch the booktrailer here
For trade inquiries contact:
Dennis Jones & Associates
e: theoffice@dennisjones.com.au
w: www.dennisjones.com.au
About The Judge: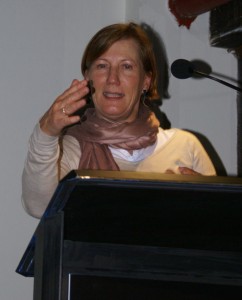 Carol Jenkins' first book of poetry Fishing in the Devonian (Puncher & Wattmann, 2008) was short listed for the 2009 Victorian Premier's Literary Awards.  Billy Collins, the former US Poet Laureate, says "Fishing in the Devonian is one of the most interesting books I have the pleasure of reading in some time. Every poem is lively with conceptual and emotional play."   In 2007 she established River Road Press (www.riverroadpress.net) which produces audio CDs of Australian poetry and blogs at www.showmethetreasure.blogspot.com.