1. What inspired you to write the prose poem/microfiction which is published in Small Wonder?
I can't remember a particular moment of inspiration, but I suppose the story 'Pause' formed around ideas about memory and absence, and the accumulation of a few images: bits of gravel and Redhead matches, tree frogs and tropical fruits, blue kitchen tiles and chandelier glass.
 2. Tell us about that process. (Do you start sparse and widen out, or do you write down every possible association and cut back? Do you research the subject matter you are writing about? Is it pure intuition?) Take us through an example if you want.
I usually start sparse, with an idea or collection of images at most. Most of what I've written lately is very short; my recent short stories tend to resemble vignettes or episodes.  I usually write in fragments, incrementally, and yet there's always room to cut back. I definitely value concision, but it's something I have to work at, too.
Like most pieces, 'Pause' has been through a number of mutations. The first draft was written an embarrassingly long time ago, and this particular piece is an offcut from a longer narrative. The two stories have since gone separate ways. Like estranged family members, or ex lovers, to throw in a dubious metaphor.
As for research, I guess it depends on your subject, but of course it's really important for authenticity's sake. Especially if you're writing something that engages with an historical event, a specific time or place. For me it usually comes back to reading a wide range of texts, then figuring out what else needs to be explored, or what needs to be explored further.
How to go about including research, and ideally without being too deliberate, too hackneyed or too obvious, is something more intuitive again, I guess.
3. What advice do you have for other writers ? about the first or last line?  About how to choose the title?  Do you follow any rules?
I don't think I'm in a position to offer advice to other writers. But like most readers, I really savour those striking first and last lines. And perfect titles. Any writing that's good and memorable, really. So I'm grateful to those writers whose work I will return to again and again, for whatever reasons.
4. Who or what inspires your writing?
Things I read, see, hear. Poetry, short stories, novels, works of non-fiction. Films, visual art, and music. History. Postcards and souvenirs. Childhood memories, and misremembered memories; ideas about memory and absence. Travel, as well as the places I've lived, and the place I live now.
Anything can provide inspiration, of course, but I think reading widely definitely continues to improve my writing!
5. Tell us, what do you do if you haven't written anything in a while and you want to get started writing again? Could you share your favourite writing exercise with our readers?
I'm usually working to a deadline, and can't afford to stop for too long. My poetry manuscript had a deadline last year; my PhD thesis has one fast approaching. Admittedly, I'm a bit hopeless when it comes to meeting them, but there is always a timeframe, a sense of something ticking, ticking.
If I really can't stare at the computer screen any longer, I read. Then I'll form a response to what I've been reading, even if it takes quite a different direction.
Walking is always great, too. For whatever reason, ideas seem more likely to magically arrive when I'm walking – or any time I don't have a pen and paper at hand…c'est la vie!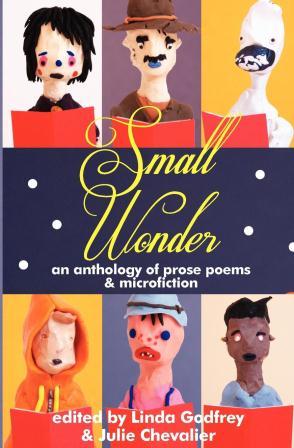 Jo Langdon lives in Geelong where she is currently completing postgraduate studies at Deakin University. A chapbook of her poems, Snowline, was recently published by Whitmore Press.