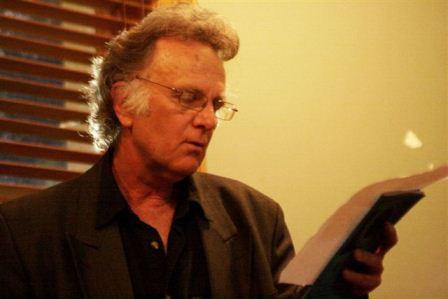 1. What inspired you to write the prose poem/microfiction which is published in Stoned Crows & other Australian icons?
The three parts of the poem iconostasis were written at different periods and put together under the 'three doors' idea for this publication. The last part was written in a café in Katoomba a few years ago during a stay at Varuna. It just happened. The second part consists of two older poems, with 'visuals' and 'sound check' almost found poems from a list of such favourite sights and sounds in the Sydney Morning Herald a few years ago. 'song' also just happened a while back, I think while walking. The first part was a brainstorm (later edited) done after reading about the Stoned Crows project on Australian icons. The idea of adding the three or four older poems and using the 'iconostasis' idea came while editing this material.
2. Tell us about your process. (Do you start sparse and widen out, or do you write down every possible association and cut back? Do you research the subject matter you are writing about? Is it pure intuition?) Take us through an example if you want.
All of the above. There are a million ways the process happens and it's hard, and possibly dangerous, to generalize.
3. What advice do you have for other writers ? about the first or last line?  About how to choose the title?  Do you follow any rules?
First/last lines and titles: think about them A LOT. It's what many, including myself, won't go past if they're not somehow grabbed or interested.  No rules rule.
4. Who or what inspires your writing?
Heaps of poets of course (e.g. Whitman, Hopkins, Rilke, Brecht, Eliot, MacNeice, Neruda, Hughes, Enzensberger, Levine, Simic, Murray, Gray…). Trees, oceans, evening skies, newspapers, the New Scientist, cosmology, the Anthropocene, farm work, birds, memories, overheard conversations in trains, breathing…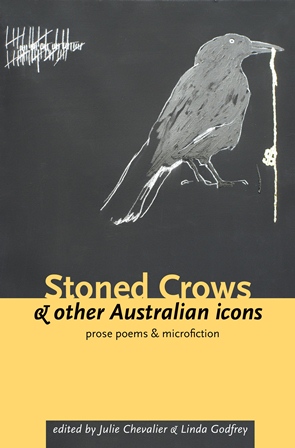 5. Tell us what you do if you haven't written anything in a while and you want to get started writing again? Could you share your favourite writing exercise with our readers?
Read other poets to get back into 'right brain' mode, do a five minute free association, focus on some sensory detail (within or without) and write from there, write down a found poem from the newspaper, go for a walk.
Peter Lach-Newinsky has won the Vera Newsome Prize and the MPU prize twice. Poetry books: The Post-Man Letters (Picaro 2010), Requiem (Picaro 2012), Cut a Long Story Short (Puncher & Wattman, forthcoming). He works a small permaculture farm near Bundanoon, NSW. peterlachnewinsky.wordpress.com