DEADLINE  FEB 1 2022
*Please note some of this information has recently changed.
Do you battle with Millennial Fatigue? Symptoms include a generalised sense of impending doom about our planet whilst at the same time tuning it out entirely to focus on what really matters… why does this person's Instagram feed horrify me to my very core, yet I keep going back to see what the hell they've done now? It's okay, you might just be Under 30!
And congratulations, that qualifies you to use your creative energy to enter our writing competition.
Submit here.
Slinkies is looking for your writing:
under 10,000 words
of absolutely any genre or style
to publish and promote in our annual anthology of carefully hand-selected submissions. Check them out. See our FAQs below!
Get published! Make sure your ID says you're under 30 years old. So simple! Submit and be in the running to feel that unadulterated rush of creating something that other people will read. We particularly welcome writers from diverse/disadvantaged backgrounds and if you want to send us something in a language other than English, with translation, do it. Got illustrations? Made a zine? We love text and we love graphics. Check out some of our Slinkies alumni, here. Or download some of our past Slinkies digital singles, collections and anthology, here.
What: Prose in any form under 10,000 words
Who: Writers younger than 30
When: Submissions are due February 1, 2022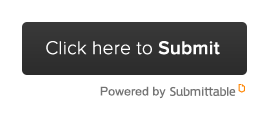 About The 2022 Slinkies Team: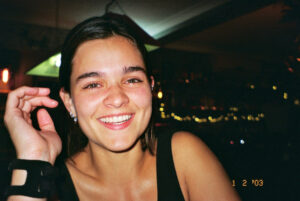 Ch'aska Cuba de Reed
Ch'aska lives and writes on unceded Gadigal land. She likes to explore and delve into human interaction, particularly family dynamics, through her writing. Her work has appeared in the Spineless Wonders' Slinkies Shorts 2020, the 2020 Better Read Than Dead anthology, and in the upcoming UTS Writers' Anthology: Bloom, amongst others. You can find her at https://chaskacdr.wixsite.com/home.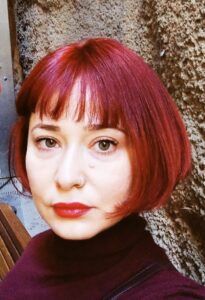 Deniz Agraz
Deniz is a bilingual writer based in Sydney. Having arrived in Australia from Turkey as a teenager in the late 90s, Deniz's writing regularly draws on the experiences of migrants. She is currently media officer at the Institute for Society and Culture and Western Sydney University. Deniz's writing has been published in Meniscus Journal, diaCritics and has appeared in ABC Life and SBS Voices, Fairfield Museum and the Finishing School Collective. She was shortlisted for the 2019 Deborah Cass Writing Prize and is one of the recipients of a Writing NSW Diversity Initiatives mentorship.
Emma Wortley
Emma has a background in academia and has published papers on children's and young adult literature (the subject of her PhD thesis) in various journals. Her reviews, stories and poetry have appeared in Voiceworks, Southerly, Going Down Swinging, Paper Crown Magazine, textLitmag, Scintilla Magazine, Scum Mag and an episode of the Story Club podcast.
Previous Slinkies Judges:
Slinkies eStories are curated by senior editor, Emma Wortley and edited by a team of emerging editors. Meet our two new editors, Kalhari Jayaweera and Hannah Janssen who will co-curate the 2020 Slinkies.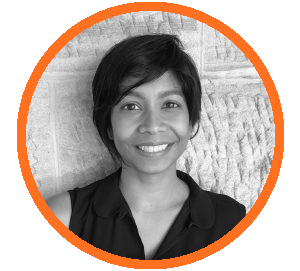 KALHARI JAYAWEERA is a former doctor who is settling into her new life as an editor and writer. She writes short fiction and memoir, and her work has appeared in Kill Your Darlings and Scum Mag.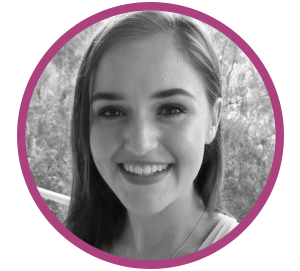 HANNAH JANSSEN is an editor and typesetter based in Sydney's Northern Beaches. She loves any opportunity to combine her creative instincts with analytical thinking. Off the page, she has a passion for all things crafty and spending time with her cat Mo.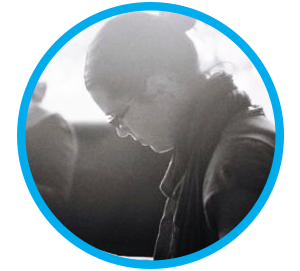 EMMA WORTLEY, the Slinkies curator, has a background in English academia, and as she currently works in a 9-to-5 job in dispute resolution, being involved in projects like Slinkies is an enjoyable way to support literature and writing in Australia. Emma has published academic papers on children's and young adult literature (the subject of her PhD thesis) in various journals, and volunteers as a tutor at Sydney Story Factory. Her reviews, fiction and poetry have appeared in Voiceworks, Southerly, Going Down Swinging, Paper Crown Magazine and textLitmag.
FAQs
What's the deal? If we like your piece we will send you a Publication Agreement outlining how we will publish and promote your work.

Is entry free? YES.
I'm an Australian living overseas. Can I still enter? YES. The competition is open to people under 30 who currently reside in Australia or Australians living oversea
Can I make more than one submission? YES, PLEASE. WE LIKE TO READ.
I'm not exactly sure if what I have written is a short story, novella, a set of linked short stories or some weird hybrid thing – do you still want to see it? YES. We want any kind of prose you've got, and we love experimental works. Whether it's one short story or several, a novella, creative non-fiction, hypertext or graphic novellas, send it our way!
Where will the Slinkies anthology be available? In bookshops and libraries. Spineless Wonders books are distributed in Australia and New Zealand by New South and globally by Ingram Spark.
How can I get my hands on previous published Slinkies eStories, anthologies and audiobooks? Browse our online shop.
Got another question? Email to info[at]shortaustralianstories[dot]com[dot]au
Save
Save
Save
Follow us: