Spineless Wonders is pleased to announce that Roanna Gonsalves, judge of The 2021 Carmel Bird Digital Literary Award has reduced this year's 100 entries to a longlist of twelve entries.
You can read extracts from each of the longlisted entries here. The three finalists who will share in the $5000 prize money as well as publication by Spineless Wonders will be announced in September, 2021.
Introducing the 2021 Carmel Bird Digital Literary longlist: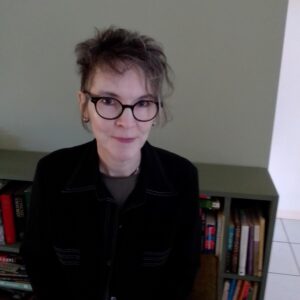 Emma Ashmere
Emma is the author of Dreams They Forgot (Wakefield Press 2020) and The Floating Garden (shortlisted Small Press Network Book of Year 2016). Her writing has appeared in Meanjin, Overland, Griffith Review, Age, Spineless Wonders, Mardi Gras Anthology, Commonwealth Writers adda. She lives on Bundjalung Country in northern NSW.
From The Missing 
London, 12th May, 1949
The Thames was bristling with every kind of craft as we steamed in. It defies any comparison to any other river, and repels any descriptor flung at it. It is simply the Thames – as this is London. I'm waiting for someone to pull the ropes, snuff the lights, lower the curtains, raise the backdrop, and wheel away these glorious props and sets.
The mail boat met us. I pounced on a letter from Mother. Gig didn't open hers from Spencer Everett until we were on the train. She'd hoped to see Spencer in his St Johns Wood digs but he'd decamped to Aberdeen 'for the cooler air'. How could he want to leave London almost as soon as he'd arrived?
As we tottered down the gangplank, my thoughts were of Father. I knelt down and touched the bricks hoping this was where he'd docked en route to Ypres. My gloves are stained, but it's a comfort to carry my first impression of the Old Country visibly.
We queued for hours at the passport desk then the customs hall. I yawned, smiled sweetly and confessed to being in possession of 300 cigarettes. Gig says my honesty will get us hung. The customs man (handlebar moustache) gave us a curious look from beneath his cap and scrawled green chalk across our suitcases.
With that, we were free.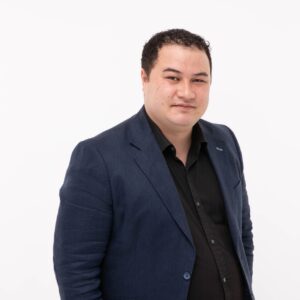 Jarni Blakkarly
Jarni is a journalist and writer based in Melbourne. He has worked extensively overseas in Malaysia and Indonesia and has written for publications such as ABC, SBS, Al Jazeera and the Griffith Review. He is the winner of a Young Walkley Award and tweets @jarniblakkarly.
From Talkin' About A Revolution
All Ikeas look the same. At 6pm on 9 May 2018 faced with the prospect of watching the TV propaganda all night about the re-election of the corrupt government of Prime Minister Najib Abdul Razak, my close family friend Sham had a better idea. Her fourteen-year-old twin daughters were desperate for a new couch, one that folded out for when their friends came over for sleepovers. So Sham loaded us all into the car and off to the Petaling Jaya Ikea we went. The kids lay on the Nyhamn, jumped on the Backefors and debated whether the Lycksele Murbo is long enough or not.
I was bored. To me Ikeas were places of childhood arguments and fights – a constant reminder of what we wanted but what, growing up in Melbourne, our family never had.
I pulled out my phone and went to Malaysiakini, the country's most trusted online news website which was running live tracking of the election night results. I refreshed the page twice to make sure there was no mistake. Five of the first six seats in the 222 seat Malaysian Lower House of Parliament had been called for the opposition Pakatan Harapan (Coaltion of Hope). The coalition comprised of four opposition parties that had recently joined forces to bring down the government of Najib.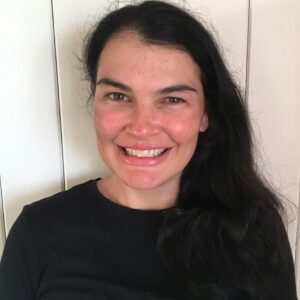 Odette Des Forges
Odette is a Brisbane-based writer. Her work has featured in Womankind Magazine, Jacaranda Journal, In Bloom, Crackle Anthology, The Mirror, and [untitled]. She's currently working on the second draft of a novel and there's a lot of coffee drinking and staring into space going on.
From A Woman Walks Into a Bar
What Happened to Evie Knight?
The following interviews were conducted by an Underground Melbourne Zine intern for a proposed piece on the disappearance of legendary muso Evie Knight from the Fitzroy music scene in the mid-2010s. 
Jett (manager at the Old Bar, Fitzroy) - Yeah, Evie. God, that feels like another lifetime, when she used to drink in here. I still remember meeting her on my first week at this job, must be ten years ago now. She sauntered in wearing her usual fuck-off steel cap docs and gunmetal grey bomber jacket, threw her jacket on the back of a chair and then leaned on the bar, and said, 'All right newbie, make me your best whisky sour and don't hold back on those cherries.' [Jett laughs] I was bricking myself; I'd heard about her before—she was an icon around Fitzroy. She had this aura, it's hard to explain, I don't know, maybe it was confidence, but I think it was something more. You know how they say that some people just have that little extra than everyone else? Well, whatever that is, Evie had it in spades.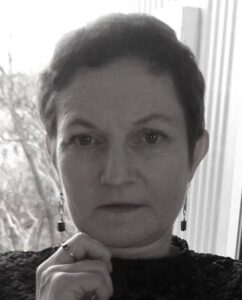 Dominique Hecq
Dominique grew up in Belgium. She now lives in Melbourne. Hecq writes across genres and sometimes across tongues. Her works include a novel, four collections of stories and eleven books of poetry. Tracks (2020) and Songlines (2021) are her latest offerings. With Eugen Bacon, she co-authored Speculate (2021), a microlit dialogue.
From Smacked
W lay still. She watched the new day seep into her room, drifting, all the way down the wall and across the floor. She was sure she wouldn't live through it.
The woman who came to be known as W lived in a block of bedsits, a tenement in one of the inner suburbs of Melbourne. W was of a dieable age. She could have been thirty or forty something. She could have been slightly younger. Or older. Her body was wiry. Taut. She looked spartan. Spare. Perhaps this is why people avoided her.
W was from Wales. She had lived most of her life in rented rooms in Llangynidr, then Cardiff, but mainly London, where she earned a living as a nanny from the age of sixteen. She was known as Wallis, then.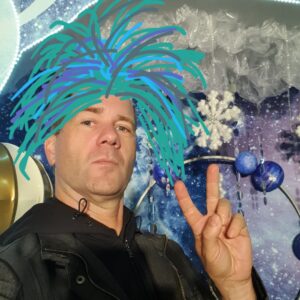 D.J. Huppatz
D.J. Huppatz is the author of two poetry books, Happy Avatar (Puncher and Wattmann, 2015) and Astroturfing for Spring (Puncher and Wattmann, 2021). He teaches Cultural Marxism at a Job-Ready Training Centre in Melbourne/Naarm.
From The Net
As I got up to make more tea, the net convulsed, enveloping my feet in its folds. Perhaps Mrs Wang next door yanked her final thread for the night through with too much gusto or Old Man Chen who lives by the oyster shed stumbled on his front step and grabbed at something to stop his fall.
"Aiya!" cried Grandfather as I untangled an ankle. "Be careful! Everyone in the village is committed to doing great and glorious work on the net!"
Grandmother, whose brittle frame jolted upright momentarily, frowned at him before she resumed her stitching, carefully attaching a pink silk flower—a little faded and ragged at the edges—onto the rough twine.
"Bitter greens and pork fat," said Grandfather, "that's what we used to eat."
"Pa, let her be," said Grandmother.
"She needs to know," he replied. "Young people don't know what this village was like before the revolution. Eel Face sitting outside Despot Joe's hut, clicking abacus beads all day, counting Joe's money that he'd taken from us—his share of the catch, he'd call it."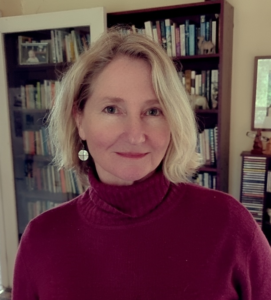 Jodie Kewley
Jodie's stories have appeared in publications, such as Australian Short Stories, Imago, Southern Review, Aurealis, Going Down Swinging and The Big Issue. They have won or received commendations in many short story awards, including the Max Harris, Henry Savery, Stuart-Hadow, Southern Cross, Alan Marshall, KSP, Judah Waten, Albury City Council, R Carsen Gold and Hal Porter.
From Laid Bare
From where she lies on the mattress, Gracie can see a strip of pale sky through the window, the tops of the trees flailing about the way she does whenever she's nervous or excited.
'You zoning out, Gracie?'
'No.'
'What were you thinking about then?'
'Wouldn't you like to know.'
Tyson gives a snort of laughter, props himself up on his elbow so that he's looking down at her. His fringe hangs over one of his grey eyes. 'Where'd you pick up that line?'
She's pleased with herself for having remembered it, for having made him laugh. She can't remember which of her dad's girlfriends had said it – Sally or Brenda – so she says, 'Senda.'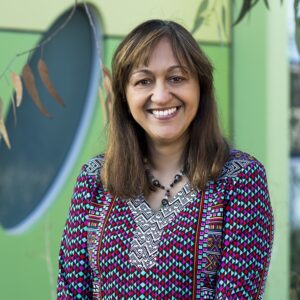 Rashida Murphy
Rashida is a writer living on the lands of Whadjuk people of the Noongar Nation in Boorloo/Perth. She is the author of The Historian's Daughter, published in 2016 by UWA Publishing. Her stories, essays and poems have appeared in the Westerly, Cordite Review, Landscapes and Journal as well as in several anthologies, including Of Indian Origin and Feminine Rising. She is currently working on a new novel.
From The Bonesetter's Fee and other stories
It is a slippery afternoon. Fingers slip when holding hands, hands slip when pulling at bones – it didn't feel like fixing what was broken. How can being fixed hurt so much? The Bonesetter is grim with sweat and intent and Mrs Bonesetter keeps wiping my palms so he can get a grip. Such pain. And the bone jutting jagged through skin. My parents have left me here with barbarians. Noisy unpleasant barbarians whose voices are like protruding bones. Uncle Hamid had looked at my poor arm, my sweaty face, my streaked cheeks, and told my parents not to take me to this man. He whispered but I heard. I heard the bonesetter had a reputation. I heard him called the bonebreaker. It would be better to wait till tomorrow morning and see a proper doctor, Uncle Hamid said.
'A girl' Hamid's wife said, loudly and uncaringly, 'must not have visible defects. How can you trust this man to set her bone properly?'
'Ssh,' said Mum. 'What choice do we have? The child is in pain and she'll scream all night.
Nothing but trouble I tell you. She'll be alright. Don't be paranoid. He can fix that arm.
People in the mohalla have been going to him for years.'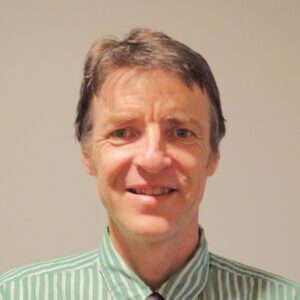 Andrew Nest
Andrew Nest is an English Teacher living in Melbourne, Australia. He writes primarily realistic fiction, human stories. He was rewarded in 2020 with some short story competition placings and publications. Pursuits that feed or have fed the written cause include world travel experiences, running, hiking, language learning, family and friends.
From Backtracking
Lenny slid from the window ledge with a laundry bag of survival items. A bush rustled as he landed. In the distance, dogs yapped in the still night air. He eased the window shut and crept along the side of the brick dwelling. Leaves crackled underfoot, as if laid out to betray him, yet the scent of citrus was the fragrance of freedom. Reaching the front corner of the house, he plunged into lamplight and ran.
On the street, a pair of electric eyes beamed in his direction. Cops, he imagined. He took cover behind a tree before resuming his getaway. Each house gave him the impression of a fortress and fears of an ambush. It was as if the whole town held him hostage.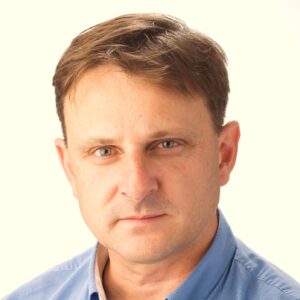 Stephen Orr
Stephen is an Adelaide-based writer with a long-standing interest in short fiction, and various forms of creative non-fiction. His latest novel, Sincerely, Ethel Malley (Wakefield Press), breathes life into the famous poet's sister.
From Eleven Stories
Peter Maier waits in his back yard. He paces the patchy lawn, from where the birch takes the sun; from where he sits in summer to read. Or in the crook of the linden, further back, behind the vegetables. He follows the brick path, and remembers every time he's helped his father turn the soil, plant the carrots, the potatoes. Just like this, wandering, unsure where to stand, where to go, what to think about what his mother calls the ending. He can hear the artillery a few kilometres away. They've been warned – later today, or tomorrow.
Peter Maier wears his best Sunday clothes. His mother laid them out for him, and his father watched as he got dressed, saying, 'It needn't be such a drama.' But, by definition, it does, and will be, and this is why he's so anxious.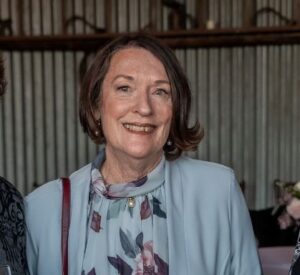 Cheryl Rogers
Former journalist Cheryl Rogers turned to short fiction in general and crime writing in particular after swapping the full-time writing life to raise a family and farm in the beautiful Swan Valley, near Perth. A category winner and runner-up at the 2020 Scarlet Stiletto Awards, her short fiction has been published in Australia, the UK and USA.
From The Other Side of the River
That summer, before the flood, Hannah's mother trapped a lemon in a bottle. She hung the bottle with string in the tree by the outhouse and slipped the tight green ball, no bigger than a marble, through the narrow neck and into the glass belly. And as the days lengthened and the sky paled and hardened, the fruit swelled inside glass fogged by an only child's curious breath. 'What if it can't get out?' the serious girl wanted to know as the lemon grew fat on washing up water and the mysterious fertiliser that so amused her grandfather whenever he spoke of it. Too often for her grandmother's liking. Hannah had seen ships in bottles, canaries trapped in cages that were ridiculously small. The sight of the lemon, pressing hard against its prison walls, was enough to snatch her breath.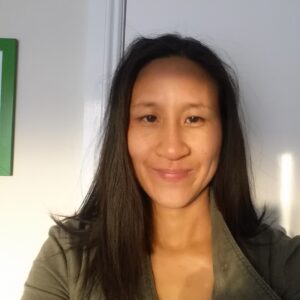 Su-May Tan
Su-May was born and raised in Malaysia but is currently living in Melbourne. Her short fiction has appeared in the Margaret River Short Story Competition, Mascara Literary Review and Meniscus. She often writes on themes of migration and cultural connection. Website: sumaytan.com
From Lake Corona and other stories
Hide - 1944
When we heard the planes flying overhead, we thought they were British but then the air base in Ipoh got bombed and we knew the Japanese had come. I did not see anybody die but I could hear distant rumbling like thunder. Aunty Lan, our housekeeper, said her brother's house had been hit. I tried to imagine being 'hit.' Did the house suddenly break into pieces?
'Siew Ching,' said Aunty Lan. 'Finish your bee hoon, you still have school.'
Over the next few days I heard about people who would mysteriously disappear. Fathers at the office being taken away; sisters on their way to the tin factory. Since I was the eldest of my four siblings, I pretended not to be scared.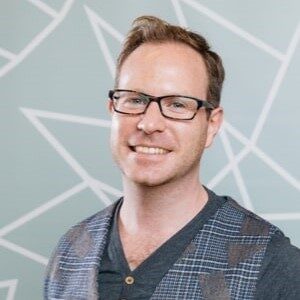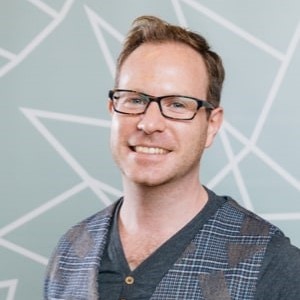 David Thomas Henry Wright
David has won multiple literary prizes/grants and been published in various international journals. He has a PhD (Murdoch), a Masters (UoEdinburgh), and was a lecturer at Tsinghua. He is currently co-editor of The Digital Review, a contributor to Stanford's Smart Primer project, and Associate Professor at NagoyaU.
From A Condensed History of Australian Camels
Surveying the Australian landscape and archive, one sees camels everywhere. The camel is not indigenous to Australia. It is feral. Feral here. It came by boat. It is regarded as a beast, a pest, a problem. Current solutions involve ammunition and helicopters, business proposals and conservation, research and governance. The camel is the story of various Australias. The story of arrival. Invasion. Exploration, immigration, colonisation, war… It is a prism through which iridescent fragments of Australia can be viewed.
It is also just a hairy animal with four legs, two eyes, two nostrils, and one hump. Sometimes two.
First Camel
F bent his front knees and sat. Though this caused increased whipping of his rear and shouting, these discomforts were familiar and therefore preferable to the unsteadiness of the gangway.
Acknowledgements
The 2021 Carmel Bird Digital Literary Award is supported by Copyright Agency's Cultural Fund.

Follow us: