Podcast: Play in new window | Download (Duration: 12:47 — 17.6MB) | Embed
Subscribe: Google Podcasts | Email | RSS | More
In this episode, Ali and Emma discuss Bry Throssell's 'Home Design Spring Catalogue' performed by actor Lauren Hamilton Neill. Is this an Alice In Wonderland scenario or a piece about dementia?  Let us know, here on the Coffee Pod|cast Facebook page.
About the Author
Bry Throssell is a graphic designer, visual artist and emerging writer residing in Sydney's Inner-West. After several years working in evidence preparation, Bry now works as an in-house designer at a leading Australian law firm.
Bry has received highly commended titles for writing in the FAW awards, Ipswich Poetry Feast and featured in Spineless Wonders 2015.
Searching @fatttony.draws on instagram will lead you to a collection of Bry's art/design work, which is often accompanied by writing (aka excessively lengthy captions).
'Home Design Spring Catalogue' is published in Out of Place  An anthology of microlit, edited by Kirsten Tranter and Linda Godfrey.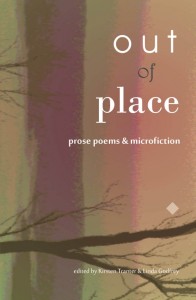 Credits
Presenters: Ali Morris and Emma Walsh
Producer: Bronwyn Mehan
Theme music: James Seymour
Coffee Pod|cast has been produced with the support of the Australian Government through the Australia Council, its arts funding and advisory body and we wish to also acknowledge the support of Little Fictions by the Copyright Agency's Cultural Fund and the City of Sydney Matching Grants program.