Earworms Sale – 50% off until Feb 1!!!!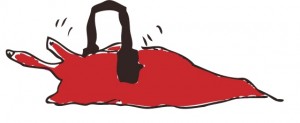 To celebrate the festive season, our short Australian audio stories are now on sale at half price. So this means you can grab yourself a 20-minute short story for as little as $0.99. Stock up for that summer road trip you have planned. Or if you're working during January, download some stories to listen to on your commute. Available only from the Spineless Wonders website.
MP3 or CD?
The great thing about Earworms is you can download the audio files then listen to them on any device – your mp3 player, your smart phone or your laptop. Or you can burn the stories onto a CD and play them on your stereo or in your car. Step-by-step instructions are available on our Earworms tab on our website.
Audio trailers
You can try before you buy. Each story has an audio trailer plus links to author interviews. There are full length audio stories from our anthology, Escape, from our single author collections and from invited contributors. Plus microfiction and prose poems available – just use the pull-down menu on the Audio Tab.
New audio tracks
We will be adding new audio tracks throughout the year and we will soon have a brand new website devoted to our Earworms platform. Check this website or Spineless Wonders facebook page for updates.