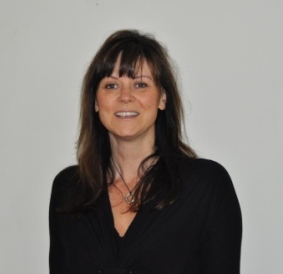 What Amanda Lohrey said about Felicity Volk's winning story – Go, you are sent forth (Ite, missa est)
' I chose this as the winner because it is a fully developed story. It took me somewhere interesting, it surprised me at several turns, i.e. it developed, and developed interestingly, and it took some bold risks in terms of subject matter. It has a subtle sub-text and a metaphorical dimension that takes it beyond the generic conventions of mere naturalism. It is well written in the sense that from the very beginning it has strong conviction of tone, an innate narrative authority and the dialogue is realistic but never feels formulaic or predictable.  And finally, the main character has a complex sensibility with is rendered on the page with seeming effortlessness.'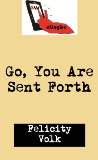 Go, You Are Sent Forth
What effect does being without sexual intimacy have on our sense of identity? Exploring this question through the experience of a retired nun, Berenice, this story is also about the compromise required to sustain relationships when the people we love move beyond our reach, and the grace necessary to send them forth, with or without us.
Felicity's story will be available as a Spineless Wonders eSingle, as part of the Amanda Lohrey Selects series.
Meet Felicity Volk
Daughter of two English teachers, both poets, Felicity Volk considers her story rightly begins with the sentence, "In the beginning was the word". The printed word and the spoken – her father's mellifluous voice reading each evening from Tolkien, Kenneth Grahame, the Bible – gave Felicity's young world its rhythm, its poetry, its honey.
Felicity studied English literature at the University of Queensland and wrote short stories and award-winning poetry around other more directed academic pursuits – an arts/law degree. She set off to Canberra on graduation to work for the Department of Foreign Affairs and Trade (DFAT), swapping the pleasure of crafting words for herself, for the purse of crafting words for others.
An insistent voice called her back to her own blank page after diplomatic postings in Bangladesh and Laos, and following the birth of her two daughters. With support from the Eleanor Dark Foundation (Varuna – the Writers' Centre) in the form of two residential fellowships and a grant from artsACT (the ACT Chief Minister's Department), Felicity wrote a collection of short stories – several of which have won awards – and her first novel, Lightning, which will be published by Picador in 2013.
Felicity continues to enjoy her work at DFAT where she is currently the department's adviser to Australia's Global Ambassador for Women and Girls. She is working on her second novel.
Felicity lives in Canberra with her two daughters who are her heart's delight.
Runner Up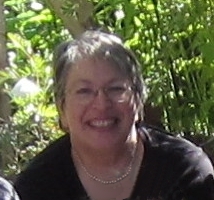 Marian Matta's Danny Boy
'This also is very well written and beautifully paced. It could have been schematic and even crudely didactic but it's a very strategic piece of story-telling that unwinds its skein with great care and subtlety and again, it surprised me in a good way. I didn't see its revelation coming. The writer has a fine turn of phrase and an ability to generate genuine suspense.' AMANDA LOHREY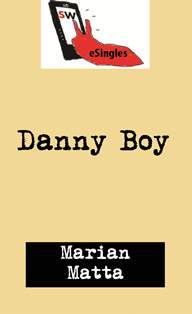 Meet Marian Matta
For decades Marian Matta wrote whatever was called for, from medical articles to film scripts, but she turned her attention to short stories in 2006 after being inspired by Annie Proulx's Brokeback Mountain and discovering the realm of fan fiction. A grand-mother, history tragic, Internet junkie and circus student, she lives in the hills outside Melbourne, and is pleased to call Heath Ledger her muse. Marian won the 2012 Hal Porter Award.
Runner Up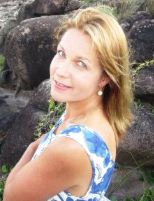 Joanna Atherfold Finn's Jesus Sandals and Anchovette
'Very engaging – manifest talent here. The child's voice is artfully natural and the writer deploys her descriptive powers in such a way that they are consistent with a child's point of view and language skills. In addition, the use of the second person is adroitly handled and the dialogue is excellent – minor characters conveyed with great economy.' AMANDA LOHREY
Meet Joanna Atherfold Finn
Joanna Atherfold Finn writes and teaches in Port Stephens. She received the University Medal in English and is currently completing a creative writing PhD at the University of Newcastle. She has had short stories and articles published in anthologies and journals.
IWD Award ceremony
Results of The Carmel Bird Award (Women's Long Stories) were announced in Canberra at the Electric Shadow Bookshop on Thursday, March 7, the eve of International Women's Day. Read a lively account of the evening by finalist and blogger, Marjorie Lewis-Jones, here.