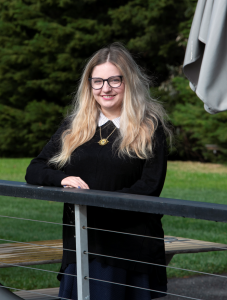 We are excited to introduce you to Stephanie Downing, the author of 'Psychomachia' in Slinkies 2023. Stephanie's story delves into Greek mythology with various deities making an appearance. In this interview, Stephanie discusses the inspiration behind her short story, the books she enjoys reading and her writing process. Read her story 'Psychomachia' in Slinkies 2023, out December 1st! Pre-order your copy for $19.99 to read 'Psychomachia' and other short stories. Join us for the highly anticipated Slinkies 2023 Book Party on October 26th!
About Stephanie
Stephanie is a writer from Geelong who delights in telling stories about the weird and wonderful. Stephanie demonstrates a diverse range of writing, from book and film reviews, to poetry, short fiction and critical research.
What was the inspiration behind 'Psychomachia'?
I love to play around with fantasy themes, and I had been listening to Stephen Fry's 'Mythos' at the time, so Greek mythology was already in the forefront of my mind. I was thinking about how the drama between the Greek Gods and Goddesses would fit in easily in a reality TV show or sitcom, so I went down that rabbit hole to where it is today.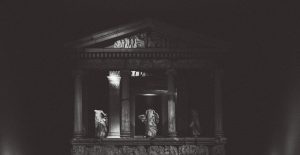 Who is your favourite Greek god or goddess, and why?
Artemis! She just wants to live in the forest with the wild animals and mind her own business. That is pretty relatable to me.
What books do you like to read?
I'm a big nerd, so fantasy and sci-fi are my big loves, but I'm also fond of reimagined versions of myths and fairy tales. Right now, I'm reading 'The Song of Achilles' by Madeleine Miller, which is incredible.
Do you have a favourite Australian author?
I adore the writing of Markus Zusak; I devoured 'The Book Thief' when it came out.
What was your writing process like for 'Psychomachia'? Are you a plotter or a pantser?
Very much a pantser! I like to have a vague structure to know where I'm going, but everything from A to Z is a mystery to me until I get there. It's much better to have something written down.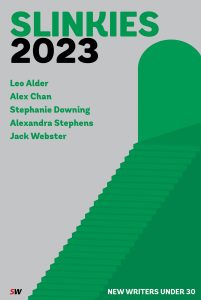 Are you writing anything at the moment?
Right now, I'm writing a lot of grant applications for work! I have a few pieces I'm working on in the background, though they are a bit more reflective than my other works. I hope to finish it someday!
Where can we find you on the socials?
I'm not as active on social media as I used to be, but I can be found on Instagram @steph.jennifer. See you there!