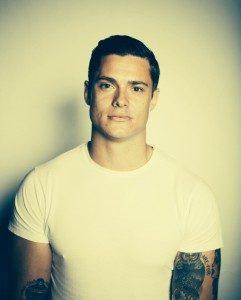 This week we talk ask Nick Couldwell about his award-winning microlit, 'Dancing', about his favourite authors and about his writing habits. To read 'Dancing' as well as over thirty new pieces of Australian microliterature, grab a copy of Out of Place, edited by Kirsten Tranter and Linda Godfrey.
What inspired you to write the piece of microliterature which will appear in Out of Place? How would you describe this form of writing? 
 'Dancing' was inspired from a novel I wrote last year. The main character is similar as he is a father that has lost everything and is on the brink of something irreversible, so the dancing scene could be something of a sub plot to that, however everything is purely fiction.
Short flash fiction or microfiction is an awesome form of writing because I feel like there are no rules. Unlike a novel or traditional short story where there are obvious points that need to be covered like plot, character building and the ending, microfiction drops a reader into the thick of a story before it's fully developed. That's why it's such a special form because writers don't have the safety of hundreds and hundreds of words and pages to develop a perfectly constructed story so they've got to drag the reader in in only a couple of lines.
How do you know the point at which a piece you are writing should end? Do you have any favourite  closing line/s from your own work or from another writer? If so, which ones and why? 
Unless I already have the ending, which is rare, I usually go with my gut. Most of my stories I don't know what's going to happen, I just have a direction or a climax that I want to reach. Once I've hit that point, I try to work out how to come down from that point and wrap up the story.
I have many favourite closing lines from many of my favourite writers. Junot Diaz, D.W Wilson and Raymond Carver have some I love but one that really sticks out and has resonated with me for years is by Tim Winton from his story 'Big World.'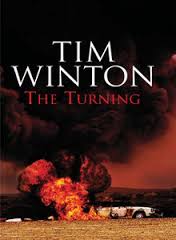 'In the hot northern dusk, the world suddenly gets big around us, so big we just give in and watch.'
 Tell us about some of the writers that you've loved in the past and who you are reading now.
I say the same names every time and I'll probably keep saying them for years to come. I'll always love Tim Winton because he has probably been my biggest influence since I started writing. I also love the gritty downtrodden characters from American writers Thom Jones and Mark Richard, Canadian writer D.W Wilson and Australian writers Nam Le and Tony Birch.
Right now I'm reading 'See You In Paradise' by J. Robert Lennon and I'm also looking forward to Favel Parrett's 'When The Light Comes' and Tony Birch's 'Blood'.
What you do if you haven't written anything in a while and you want to get started writing again? Share?one of your favourite writing exercises with our readers. 
READ READ READ. Or listen to how amazing the dialogue of the film Pulp Fiction is. Or watch True Detective.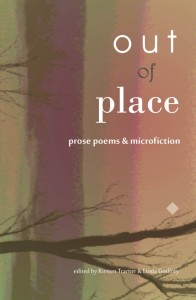 NICK COULDWELL is a twenty-five-year-old writer from Byron Bay. His fiction has been published in Visible Ink, Seizure, Westerly, Spineless Wonders' Writing to the Edge and their Slinkies e-Singles edition. Nick won the 2015 Joanne Burns Award.