Description
These are arresting stories that cast a spotlight on the borderlands of black and white, desire and fate, life and death. A six-year-old Aboriginal girl, dumb and abused and deceased, yearns for her mother's touch. The illiterate hangman of Ned Kelly wants to do his first job 'good'. A blind translator disembarks at a desert town to decipher a curse that is killing language. The commander of HMS Antaeus sails with the shades of Ulysses and the poets Dante and Virgil to claim Mt Purgatory for King and Country. The same-named son of his same-named father is called to assume his birth right at the scene of a railroad accident. After countless lifetimes of conflict, an aspirant surrenders, and a leaf falls.
Within these 12 fictions, 74 people perish, while the demise of hundreds, or thousands, of others is inferred. But they are far from being morbid meditations. With ethos, pathos and humour, Giacometti's characters illuminate their ignorant Fate, or attempt to transcend it.
The collection is greatly enhanced by an extended essay that explores the genesis and themes of the fictions, as well as providing an allegorical interpretation within the Judeo-Christian and Hindu-Buddhist frameworks.
Praise for Michael Giacometti and his writing:
'He has a singular talent and tremendous ear'
MELANIE OSTELL, editor / publisher / mentor
'… a highly proficient and compelling writer of fiction … [with] considerable strengths … in terms of voice, prose style, narrative structure and thematic concerns.'
JANET HUTCHINSON, editor
'… bravest piece of writing … [with] a deep lyricism, even poetry'
PATRICK WEST, WA Federation of Australian Writing award judge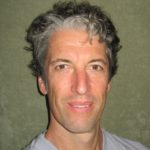 MICHAEL GIACOMETTI is an award-winning writer and adventurer based in Alice Springs. His work has been published in Meanjin, Island, Wild, Fishtails in the dust: writing from the Centre (Ptilotus Press, 2009), Bruno's Song and other stories from the Northern Territory (NTWC 2011) and Cracking the Spine: ten short Australian stories and how they were written (Spineless Wonders, 2014)
Trade enquiries:
Dennis Jones & Associates
e: theoffice@dennisjones.com.au
w: www.dennisjones.com.au