Description
When seminal author Jorge Luis Borges observed that 'the mere telling of story removes it from the presence of historical fact … [and] creates a new genre of fiction' he may well have been referring prophetically to My Life & Other Fictions — the debut collection of short stories by Michael Giacometti. These stories investigate the frontiers of dream and reality, identity and history, and traverse karmic centuries of desire and fate, suffering and transcendence.
An Aboriginal girl craves her abused ma's touch, in a remote desert an explorer reaches the limit of his Faith and Fate, Raymond Carver confronts his editor with guns and whiskey, an alcoholic finds unparalleled bliss in quitting, a blind translator arrives in a town where language appears to be dying, the first-born son is called to assume his birthright at the scene of a railway accident, and after untold lifetimes an aspirant bows and a leaf falls.
Enhancing the fictions is an essay that explores the genesis and themes of the collection, and proposes different ways of interpreting the text within Judeo–Christian and Buddhist–Yogic frameworks.
With richly lyrical prose, My Life & Other Fictions is a bold, diverse and original collection. These are stories for this lifetime … and for the next.
'His stories experiment at the boundaries of identity and history.'
MICHELLE CAHILL
More praise for Michael Giacometti and his writing:
'He has a singular talent and tremendous ear'
MELANIE OSTELL, editor / publisher / mentor
'… a highly proficient and compelling writer of fiction … [with] considerable strengths … in terms of voice, prose style, narrative structure and thematic concerns.'
JANET HUTCHINSON, editor
'… bravest piece of writing … [with] a deep lyricism, even poetry'
PATRICK WEST, WA Federation of Australian Writing award judge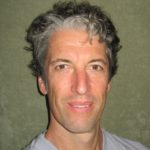 MICHAEL GIACOMETTI is an award-winning writer and adventurer based in Alice Springs. His work has been published in Meanjin, Island, Wild, Fishtails in the dust: writing from the Centre (Ptilotus Press, 2009), Bruno's Song and other stories from the Northern Territory (NTWC 2011) and Cracking the Spine: ten short Australian stories and how they were written (Spineless Wonders, 2014)
Trade enquiries:
Dennis Jones & Associates
e: theoffice@dennisjones.com.au
w: www.dennisjones.com.au