Description
'With the unsettling perfection of the miniature, this is a collection of sparkling treasures – each one demanding to be held up examined, re-examined and then marvelled over.' GEORGIA BLAIN
'The stories in Out of Place are like a constellation of dancing fireflies: brief, beautiful and completely dazzling.' JAMES BRADLEY
In Out Of Place,  Australia's best micro-wordsmiths have produced writing which reflects on dislocation — in space, time, feeling, psyche and memory.
Australia's best micro­wordsmiths produced journeys in words that took us somewhere surprising. Travels that showed us where writers started from and where they were going in a different light, newly out of place—a stolen glimpse of a father dancing alone to music; Gothic landscapes on the New South Wales coast; incredible spectrums in the colours of butterflies; Aussie cricket and climate change; remembrances of an exiled home land; a journey to give birth to a dead baby; awkward sexual politics at a funeral. The unhappiness of a couple in paradise; an animal view of human vulnerability; the taste of a thousand-year old egg, and the shape of spaghetti thrown against a wall during a fight: these stories capture delightful and unsettling moments of estrangement, when the new becomes familiar and the ordinary becomes sublime, the point when you agree to accept the strange into your own self.
We'd like to make special mention of three contributions we received from visitors to The Wayside Chapel, Sydney, each telling their story from one place to the present day. Beautiful, poetic and a privilege to be given insight into their journeys.
Hand-picked by Berkeley-based, Stella Prize co-founder, novelist and micro-lit aficionado, Kirsten Tranter and micro-lit series editor and self-confessed prose poem tragic, Linda Godfrey.
Includes:
ANGELA ARGENT | MELISSA BEIT | SEABIRD BROOKS | HAIDER CATAN | JULIE CHEVALIER | CHRISTY COLLINS | SHADY COSGROVE | MOYA COSTELLO | NICK COULDWELL | CHARLES D'ANASTASI | RJURIK DAVIDSON | CERIDWEN DOVEY | MATTHEW GABRIEL | ANDREA GAWTHORNE | ROBERT HANNAH | ASHLEY HAYWOOD | TIM HEFFERNAN | TANIA HERSHMAN | RICHARD HOLT | STEPHANIE KING | ROBERTA LOWING | SUSAN MCCREERY | STUART MCGUCKIN | ANGELA MEYER | TRINITY MORRIS | VENITA MUNIR | TESS PEARSON | BRONWYN SHIRLEY | DOROTHY SIMMONS | ALI JANE SMITH | ANGELA SMITH |BARNABY SMITH | MARK SMITH | PIP SMITH | LISA SMITHIES | GILLIAN TELFORD | KATHERINE TEMPLE | BRY THROSSELL | JOHN TRANTER | SARAH VINCENT
Cover image and design by Richard Holt.
About The Judge: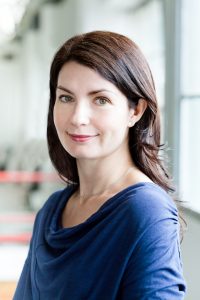 Kirsten Tranter grew up in Sydney and studied English and Fine Arts at the University of Sydney. She lived in New York between 1998 and 2006, where she completed a PhD in English on Renaissance poetry at Rutgers University. She now lives in the San Francisco Bay Area.
Her first novel, The Legacy, was published to international critical acclaim in 2010, and selected as a Kirkus Reviews Best Debut Novel of the year. The Legacy was shortlisted for the ABIA Literary Fiction award, the ALS Gold Medal, the Indie Debut Fiction award, and longlisted for the Miles Franklin award. Her second novel, A Common Loss, was released in 2012.
Kirsten has published poetry, short fiction, literary criticism, and articles on contemporary fiction. Her short fiction features in publications including Best Australian Stories 2014, the Sleepers Almanac, and Island magazine. Her reviews and journalism appear regularly in The Australian and The Sydney Morning Herald.
Kirsten is one of the founders of the new award for Australian women's writing, The Stella Prize.