Description
In prose that sparkles with wit, shocks with insight, and beguiles with the air of legend, these seven stories take the reader from post-apocalyptic Tasmania to the tragedy of surrogate pregnancy in the 1950s. Loss of species, the whims of publishers, the question of Islam in regional Australia – these are among the subjects Carmel Bird addresses in her characteristic probing style.
Praise for The Dead Aviatrix: Eight Short Stories
'Carmel Bird's stories are dark, intriguing and yet always delightful.'   ANDY GRIFFITHS
'Carmel Bird's short stories are ingenious, each a delicious fictional Venus fly trap that encloses you in its wonder or horror, or both. There is little terrain of the human condition that her stories don't touch – a child's cold case murder and a triggered memory that may have solved it, the sinister banality of suburban life and all its hidden vestibules, beauty and ugliness, creation and the future of the world, small towns and their dark undercurrents, and of course love. Bird's stories fizz and tingle with originality and freshness, and carry an alluring humour that can turn malevolent and deadly in the blink of an eye. Hands down, Carmel Bird is to my mind the best living short story writer in the country.' MATTHEW CONDON
About The Author: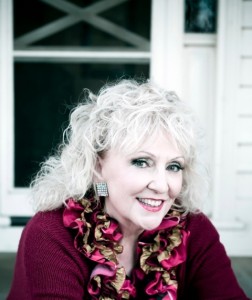 CARMEL BIRD is the 2016 winner of the Patrick White Literary Award. Carmel's work spans forty years, and she has published thirty books. The most recent  of her seven collections of stories is My Hearts Are Your Hearts.
'Bird's imagination is extraordinarily wide-ranging and her fiction consequently creates a world that criss-crosses textual, intellectual and geographical boundaries. Her philosophical enquiry gives us stories that blend genres and also question faith and spirituality as well as personal, family and local history. Using elements of the Gothic, fantasy and fairy tale as easily as realism, Bird can be surreal, quirky and macabre, but also humorous, humane and warm. Critics have noted these qualities shared with other celebrated writers such as Angela Carter and Thea Astley, and at least one has identified a 'rogue quality' in her work reminiscent of Kurt Vonnegut and Gabriel Garcia Marquez. But Bird's voice is truly original: witty, stylish and allusive, it invests trust in the reader to appreciate her literary and cultural references.'
From THE JUDGES' REPORT, THE 2016 PATRICK WHITE AWARD
About THE CAPSULE COLLECTION SERIES
Australian short story author, Julie Koh borrowed from the fashion industry when she used the expression 'capsule collection' to describe Capital Misfits: six exercises in economical fiction.
Our new digital series, The Capsule Collections, are the indispensable wardrobe staples of short Australian fiction – essential reading you can take with you anywhere.
A platform for digital-first collections, the series will include short stories as well as  verse novels and novellas.
The first publication in The Capsule Collections series is The Dead Aviatrix: Eight Short Stories by Carmel Bird. Forthcoming titles in the series will include those selected from submissions to The Carmel Bird Digital Literary Award.