Description
'The Last Wilkie's and Other Stories is a quirky collection of short stories that are by turns funny, dark and troubling. Some are only a few sentences long; others span 10-15 pages. All are effortless to read and laced with a quick, sardonic wit that pokes fun at the life narratives we so earnestly attempt to create. In 'Jungle Train', Steiner articulates a modern relationship nightmare—the narrator is stuck on a stuffy foreign train with a sullen girlfriend, her silently judging parents and no snacks—yet somehow she manages to triumph. In 'Rights of Man', a temper tantrum is narrated from the perspective of the toddler in absurdly formal and amusingly inadequate language. 'Summit' is a more poignant and serious story about the doomed trajectory of a relationship, while 'Open for Inspection' and 'Gecko' resonate with a deep sadness about the passing of things. The term 'quirky' is often used in a dismissive way, yet neatly describes how Steiner's stories combine emotional clout with comic relief. ' BOOKSELLER + PUBLISHER
' Jon Steiner's writing manages to articulate last night's forgotten dreams.'MIKE TOPP, Sasquatch Stories
Includes illustrations by ZOË SADOKIERSKI.
Watch the booktrailer, produced To Die In The Countryside, here
About The Author: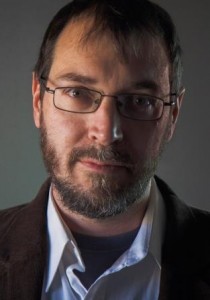 Jon grew up in Washington, D.C. He went to Vassar College in Poughkeepsie, New York, graduating in 1993 with a Bachelors Degree in Film. After a few years in Texas and a few years in New York City, he migrated to Australia in 2000. In 2008, he completed a Graduate Diploma in Creative Writing at the University of Technology Sydney. He lives in the Sydney suburb of Tempe with his wife and daughter.
Find out more about Jon Steiner, here.
Watch a panel discussion with Jon Steiner here
Trade inquiries:
Dennis Jones & Associates
e: theoffice@dennisjones.com.au
w: www.dennisjones.com.au