Description
'An explosive mix of muscular prose and sharp originality. In this collection, A. S. Patric proves himself to be a writer who must be taken very seriously.' Vanessa Gebbie, author of Short Circuit, A Guide to the Art of the Short Story.
This entertaining collection includes a romp of a novella called 'The Rattler', as well as short stories and micro fictions all set in and around contemporary Melbourne. Sometimes serious, sometimes seriously playful –always written in breathtakingly beautiful prose – these stories uncover the heartbreaking tragedies, slow-burning emotions and serendipity of ordinary lives.
Cover image by Miles Allinson, illustrated by Miles Allinson & Maxine Beneba Clarke
Praise for The Rattler & other stories:
"Spare and taut, sometimes tricky, sometimes shocking, yet always deeply and satisfyingly tender. A great collection." Paddy O'Reilly.
View the booktrailer by Evelyn Araluen here
For trade inquiries contact:
Dennis Jones & Associates
e: theoffice@dennisjones.com.au
w: www.dennisjones.com.au
About The Author: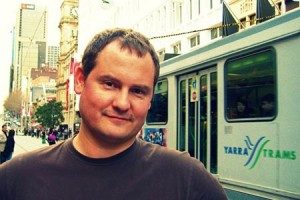 A. S. Patric is an Australian novelist and short story writer who was born in Zemun, Serbia and migrated to Australia with his family when he was still a child. He won the 2016 Miles Franklin Award for his debut novel Black Rock White City. His debut collection of short fiction, The Rattler and other stories is published by Spineless Wonders.
Save