Description
Stephanie is a young girl who escapes into the imaginary world of Toodleton where she is a hero, not a victim. But when a deadly poison threatens lives including the very existence of Toodleton, Stephanie is forced to acknowledge more than one terrible truth about herself. Will she finally find the strength and courage to travel the dangerous road north from Toodleton into an uncharted and inhospitable world?
Through the voice of a young child, Belinda Rule takes us on an emotional journey, fixing our gaze on a child's lonely plight that is as much frightening as it is heartbreaking, all the way to an unforeseeable conclusion.
About The Author: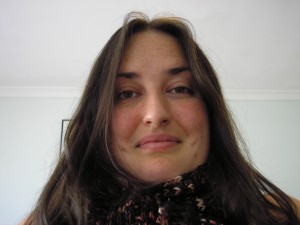 Belinda Rule lives in Melbourne, where she studies creative writing at one university, and makes websites for another. She has received a fellowship to Squaw Valley Community of Writers, USA, a Copyright Agency Limited Creative Industries Career Fund grant, and is a past winner of the John Masefield Poetry Prize. A residency is planned for 2014 at Bundanon Trust. Some places her work has appeared are: Meanjin, Eureka Street, Westerly, Sleepers Almanac, Famous Reporter, Cordite Poetry Review and Best Australian Poems 2012.
Author interview here.
The Amanda Lohrey Selects Series
Spineless Wonders is proud to offer this series of twelve beautifully-written digital long stories selected for us by award-winning Australian author, Amanda Lohrey.
Cover design by Elice Chen, cover image Jilbert Ebrahimi, via unsplash.com
Save
Save
Save
Save
Save
Save
Save
Save
Save
Save
Save