1. What inspired you to write the prose poem/microfiction which is published in small wonder?
I like to build poems out of small incidents that take place around me. 'Madame Bovary' grew out of such an incident. During a poetry reading while listening to one of the poets, I became aware of the sound of horses' hoofs and the accompanying noise of carriage wheels (the horse and carriage experience that's seems to attract certain tourists) coming through one of the open windows. I stopped listening properly to the poet reading, although I still registered all sorts of minute details of the proceedings inside the room. Because of the sound of the horse's hoofs, I gradually started to make a connection with the present and with that famous scene in the book. This connection made such an impression on me that I felt I had to try to write something about it.
2. Tell us about that process. (Do you start sparse and widen out, or do you write down every possible association and cut back? Do you research the subject matter you are writing about? Is it pure intuition?) Take us through an example if you want.
Usually, I do start in a small way. I might have one central idea and try to build around it. Often, I find that this isn't enough – a dead end. I might leave the piece for a few days, perhaps even weeks or months. Sometimes, I abandon it. On other occasions, when I feel that something is working well I persist. I take notes. I try to think of different lines that might propel the piece forward. It might go either way – persistence or abandonment. I do try to research the subject matter, especially if historical details are involved. Intuition comes into it of course. Surely, this has something to do with the writer taking some risks, looking for possibilities in all sorts of places. Ultimately, for me, the process involves a lot of coming and going, a lot of rewriting and discarding of some troublesome word, or even an entire piece of writing. Also, I find that sometimes insightful comments from members of the writing group I belong to are a great benefit.
Repeatedly, I find myself working in terms of associations with objects. For example, I wrote a prose piece about a small photograph of a young woman that I found in a park on one of my walks. What happened, sent me to another photograph related story of a relative, which I interweaved with the story of the found photograph. Each episode helped me link both stories, and hopefully come up with a finished piece that deals in a satisfying way with the idea of rejected or lost images.
3. What advice do you have for other writers – about the first or last line? About how to choose the title? Do you follow any rules?
Once, I heard a poet say that there are times when the title of a poem (I suppose this also relates to other forms of writing) is a poem in itself. In other words the title has a life of its own, while at the same time it must make one feel that it's doing something special to enhance the rest of the writing.
In regards to first lines, I think one of the most obvious rules is that these lines must really hold the reader's attention. At the same time, rules can be bent or stretched. One could start in a very simple and innocuous way; for example, 'It was always going to be blue…' and then try to build on that simplicity – and somehow find a way to get under the skin of the reader.
Last lines are just as vital. They seem to work best when they clinch a situation – perhaps leaving you agitated or numb, or pondering; possibly, even feeling disgusted, which would always be preferable, to leaving you feeling indifferent.
4. Who or what inspires your writing?
Everything and everyone around me inspires what I write. Everyday domestic incidents, news items, snatches of overhead conversations. It's all there in the hard rubbish collection of everyday living. I'm sure that the most wonderful treasures are just there for the taking. And of course constant reading and pouring over all sort of books. I do believe that ultimately writing and reading feed off each other.
Over the years, the writers that have inspired me are the ones whose imagination, vision and writing skills have really moved me and stayed with me, writers like Alice Munro, Borges Julio Cortazar and Marina Tsvetaeva. Also the writing of Lydia Davis, joanne burns and Emma Lew. Of the new writers, I feel that Karen Hitchcock's writing stands out. And I keep going back to the prose poems of Gary Catalano, for their clarity, yet enigmatic insinuations, and the marble sheen quality of their stillness.
5. Tell us what do you do if you haven't written anything in a while and you want to get started writing again? Could you share your favourite writing exercise with our readers?

Often, when I'm stuck, I go to my notes. I'll try to revive a piece I might have discarded, try different angles, with a word or a phrase. I find that I get many of my ideas for writing when I go for walks. Most of the time I find that walking has a calming effect on me, and creates a rhythm that puts my mind at ease and free to roam and explore. Afterwards, I might jot down a few exploratory sentences, with the hope that I can expand them into something meaningful and cohesive.
When it comes to writing poetry, which is my main interest, sometimes I try to get going by writing in some specific form, like the pantoum, which because of its repetitive line structure, provides one with a bit of a challenge, and the impetus to come up with the next line.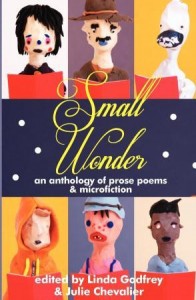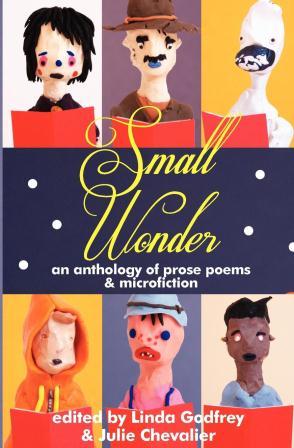 I really don't think that I have a particular writing exercise that always works for me. My own writing seems to be the result of any combination of the above, with an emphasis on persistence, revising and searching.
Charles D'Anastasi is a Melbourne poet. His work has been published in various literary journals. His chapbook The unreliable harbour was published by the Melbourne Poets Union. Recently, his prose poem The Weaver was selected as part of the program The Ariadne Project, based on the ancient Greek myth of Ariadne and Theseus, on the ABC 360 Documentaries.
Like to hear Charles read his prose poem, Madame Bovary? Available as audio download here.