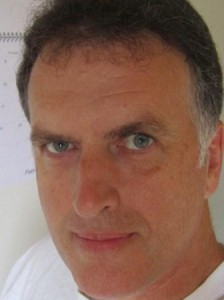 1. Who are the short fiction authors you admire (Australian or otherwise, alive or dead)?
So many: Gogol, Chekhov, Kafka, Borges, Salinger, Flannery O'Connor, IB Singer, Donald Barthelme, Carver, Peter Carey, Beverley Farmer, Gerald Murnane, Richard Ford, Alice Munro, Mary Gaitskill … I'm leaving out dozens.
2. What is the most memorable short story you have read? And why does it stand out for you?
I'll cheat and go for four less obvious choices… I don't know a better story about vulnerability than Janette Turner Hospital's 'The Owl Bander', a story that always makes me cry. Miranda July's 'Majesty' seems like a ribald stream of unconsciousness only to reveal meticulous craft. And Peter Carey's 'Do You Love Me?' and Gerald Murnane's 'The Battle of Acosta Nu' have been the stories that have most influenced my own work.
3. What do you like about the short story form?
Stories are all about defining a sensibility, a very particular way of viewing or engaging with the world, and they seem to me to offer a better vehicle for dealing with ideas than the novel.
4. How would you describe your own writing?
Expressionistic, conceptual, dark-humoured.
5. Which of your stories are you most fond of right at this moment and why?
In this recent collection, 'The Darkest Heart' is probably the signature story: strong narration, heaps of irony, black humour.
6. Where do the ideas for your stories come from? (Take us through an example)
You find the seed of an idea that you might want to explore and then you extrapolate. I once heard a segment on Phillip Adams' show about a Scottish doctor being prosecuted for manslaughter after one of his patients died during the amputation of a healthy right leg. The patient had insisted on the operation because the leg was ruining his notion of being complete, and he would have no choice but to commit suicide if it wasn't taken off. You bang an idea like that together with the prioritisation of youth suicide prevention, and you get a story like 'The Enemies of Happiness'…
7. What is your writing process – from idea to publication?  (Do you go it alone or are others involved?)
I write the first draft as quickly as possible (by hand) – I prefer violent dentistry to writing first drafts. Those initial drafts are rough and unruly. Generally, the published versions of my stories are twenty percent shorter than the first draft. There's a lot of cutting and polishing, word and phrase strengthening. I'd probably average ten drafts, and it's rare that I'll feel a story is ready to be sent out within 12 months of its first draft. Sometimes it takes twenty drafts and ten years. I'd never let anyone read a story that hadn't had at least a couple of drafts. If you're very lucky, an editor or fiction consultant will take the time to give you useful feedback. Ivor Indyk at Heat gave me great notes on 'The Darkest Heart'. Kalinda Ashton at Overland helped me knock 'Dog's Life's' end into shape. Denise O'Dea at Black Inc has been great, but you can't rely on others to do your editorial work for you … Keep reading the thing out loud. Not quietly under your breath. Loud. Over and over.
8. Do you feel the short story form is valued in Australia? What makes you say this?
Clearly, there was a long period when the publishers' lack of confidence in short fiction became a self-fulfilling prophesy, then Nam Le came along, and now the scene has opened up again. While the form's importance may have been under-appreciated from time to time, you'd be hard-pressed to find better Australian writing in any form than the stories that were published in the period 1973-1988. The likes of David Malouf and Peter Carey are fine novelists, but they are way better short story writers. It's a great pity that Carey has never returned to the short story.
9. How do you feel about your work being published in non-print forms such as digital and audio?
At this stage, I'd prefer to be published in print first, and to have the other forms of publication augment print publication. Any electronic book publication that didn't come with an audio option would seem to be seriously betraying the potential of the medium. I'll buy into the idea of the electronic book only when it's stuffed full of added extras.
10. What advice would you like to offer Spineless Wonders?
I was lucky to be taught by Gerald Murnane when I was thirty, (1990-1991) and was already writing professionally (for TV) having completed a Masters in Oz Lit, and having a pretty strong idea of the kind of stories that I wanted to write. From the Murnane classes I keep returning to four five key quotes:
Every true piece of fiction turns on the mystery of personality – Frank O'Connor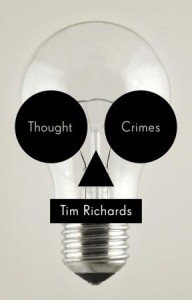 I must ask to find my own fundamental problems…The true road is the road into my own darkness
– Eugene Ionesco
Trust your own obsessions – Robert Bly
I write in order to learn the meaning of images in my own mind – Gerald Murnane
Before I write, I should be certain that it's a story that only I can write – IB Singer
Tim Richard's short stories have appeared in The Best Australian Stories, the Age, Meanjin, Heat, Sleepers Almanac and Overland. The author of Letters to Francesca, The Prince adn Duckness, he has worked as a television comedy writer (Full Frontal, Fast Forward) and script editor (Looking for Alibrandi). His collection of short stories, Thought Crimes, published by Black Inc, is released this month. He currently teaches creative writing at Box Hill TAFE and RMIT.