What is Spineless Wonders presents … and why are you so excited about it?
It's a night of short story readings, in a local pub, by professional actors. I'm calling it Spineless Wonders presents … a short evening of tall stories.
The pub is a city pub (in Hindmarsh, Adelaide) with a country feel, there's not many of them left. The Jolly Miller is a place where community clubs and groups have meetings. The manager is right into supporting the community and local talent.
I'm uber excited because it's the ideas and enthusiasm of many different people coming together: Writers, actors, director, publisher and a pub audience. It's about telling new, quality  Australian stories in a relaxed environment. We're reading six stories by published Australian writers followed by some music by an original Adelaide singer/song-writer. Short, sharp, entertaining.
What is a short story reading and how does it differ from a playreading or theatrical performance?
A short story reading is all about the words, about storytelling, no bells and whistles. There's no lighting or costume, no sound effects. Just one actor telling a single story. It's a good challenge for actors to keep their audience entertained and engaged for ten minutes telling someone else's story. You've still got to pay attention to structure, changes in thought and pace, how you're going to deliver dialogue, accent and diction – all the stuff that you need to consider in a play reading or stage performance.
Tell us about your own background in theatre.
After finishing an Arts degree in theatre and creative writing in the early nineties I was commissioned by Black Swan Theatre to write a play but it didn't really go anywhere. It's still in my bottom drawer. In my twenties I knew I wanted to say something but I didn't know what. So I shut up. Then, in 1999 I was appalled after reading about the incredibly high rate of youth suicide in Australia. A friend, theatre director, encouraged me to write about it. Ten years and three productions later (in WA and SA) that play, Prayer to an Iron God, was published by Currency Press. Sadly, the rate of youth suicide is on the rise again.
I've written for youth and community theatre. The Proper Shoes was developed in conjunction with the women at DADAA (Disability in the Arts, Disadvantaged in the Arts WA), broadcast on Radio National and performed as part of an inclusive Festival in Kilkenny, Ireland. Working in theatre is a lot of fun. It's such a fantastic process of building, layer upon layer. It's wonderful watching it all come together. Theatre has taught me how to listen, it's taught me patience and creative problem solving. And it's allowed me to meet some wonderful people.
You are a short fiction writer as well as a playwright. Tell us about the kind of writing you do. Is your short fiction influenced by your experience in theatre?
I've been described as a narrative, lyrical writer. But I like terse writing too and putting humor into stories. Make em laugh, make em cry. I like a sense of the ridiculous, but not too much. I'm still making discoveries about my writing, I hope this doesn't stop. In the past, my best writing has been character based, I often start with character when writing plays. I've got a thing about dogs and vodka in my stories at the moment, so there's a collection waiting to happen.
Right now I'm concentrating on narrative and that's a lot of fun, trying to relinquish control of where a story is going. I find it quite liberating. I'm definitely more focused on short story writing now. Playwriting takes me such a long time. I find it exhausting. It's strange, I got sort of stuck in one form (plays) and had to give myself permission to move away from that. Ah, but there's another reason why I'm so excited about Spineless Wonders presents … a short evening of tall stories – it's a way of combining elements of both the short story form and theatre.
As well as offering short story readings, you will be running workshops and masterclasses next year. Have you some tips today for writers who want to do public readings of their stories?
Practise what you're going to read. Out loud. Read it to your Mum, your dog, your friend. If you have none of these, record it on your mp3 player or your computer, leave it for a day or two then listen back – be critical – do you have an annoying upward inflection at the end of every sentence? Can you understand every word? How's your pace, are you reading too fast? Try varying the pace, take pauses, change the dynamics.
Be choosy about what you're going to read. Some pieces are magnificent on the page, but may not be so good read aloud. Don't be afraid to edit your work if you feel it's too long. It's not sacrosanct (even though you might think it is). And if you feel it's too long, so will your audience. Leave them wanting more.
Warm up your voice before a reading. Take a deep breath through your nose and hum the breath out; do this at different pitches. Do it in the car on the way to the gig. Hell, do it on the bus. Try a few tongue twisters ('I'm not the pheasant plucker, I'm the pheasant plucker's son and I'm only plucking pheasants til the pheasant plucker comes' – that's always been a favourite of mine). There are books written on this stuff, find them. Not only will a few voice warm-ups make you heard and stop you from tripping over your tongue, they will also calm your nerves.
If you're really really nervous, try Dutch courage. Works wonders.
Look at your audience occasionally.
Your first gig is coming up in September. Tell us a bit about the process you are going through – eg choosing the stories, working with the actors.
Okay. The stories are already chosen for the first gig. They're all by published writers. The emphasis is on quality. We want to provide a platform for writers who are serious about their craft. Most of the writers we will showcase have a connection with Spineless Wonders in some way, such as Julie Chevalier and Alec Patric whose collection will be out in October.
For the September gig I've chosen stories that are quite short. Most of them are about 1000 words, the longest being 1300 – that's Jennifer Mills' Look Down With Me that was published in Bruno's Song and other stories from the Northern Territory.
I'm hoping the September gig will be the first of many. My wish would be to perform every second Tuesday night of the month.  So it's a bit of a trial, this first one. I'm very interested to see how an audience will react. Maybe down the track we'll include an open mic section, if the demand is there.
Most of the actors I know from living in Adelaide three years ago. They're all professionals, they know how to read a script, so we're not being heavy handed with rehearsals. They've already honed their performance skills. We'll meet a couple of times before the performance to make sure we're on track and clear up any grey areas. I trust them. And I trust the material they've got to work with. The stories are excellent and diverse. It will be an entertaining and unusual night, I promise.
And finally, what else is planned for Spineless Wonders presents… ?
I've had discussions with writer, Jen Mills, who lives in country South Australia, and is keen to get something like this on the road, touring country towns. I believe it's very possible, 3 actors in a van.
Into the future, I'd like to see us taking part in writers festivals.  We are looking at performing readings and offering Writers Reading workshops at next year's Emerging Writers Festival.  That all means finding money to pay our actors and their expenses. But I'm hopeful.  People have been really enthusiastic about what we are doing. It's fantastic.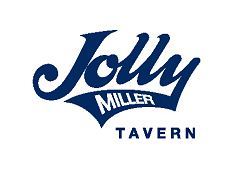 SPINELESS

WONDERS presents…
at THE JOLLY MILLER TAVERN, Hindmarsh
Tuesday, September 13th
at 7pm for a 7.30 start