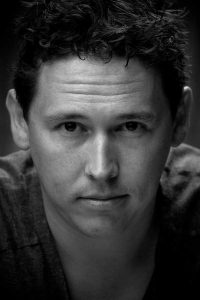 The 2015 The Carmel Bird Award competition is now open
Theme: new crime writing
Judged by Zane Lovitt
First prize: $500
Length: 5000 words max.
Winning and selected shortlisted stories will be published in the Spineless Wonders crime-themed anthology along with stories by invited authors.
Closing date: 31 August 2015
What are we looking for?
As judge of this year's crime-themed Carmel Bird Short Fiction Award, Zane Lovitt is keen to discover a selection of outstanding stories to include alongside award-winning authors such as Angela Savage, Peter Corris, Leigh Redhead, Andrew Nette, David Whish-Wilson and Tony Birch who will all contribute new crime writing to the anthology.
Zane is looking for stories which experiment with the form, stories that move beyond the cliché of plot-driven whodunnits and the potboilers of the crime genre's mean streets. He is not only searching for short crime fiction with a uniquely Australian flavour, but for new writing which comes at the world of crime aslant, placing the crime in the background and the characters, the place and the atmosphere up front. Short stories where, as Australian crime writer P.M. Newton says, 'The crime becomes almost incidental, or hasn't even happened yet, but is building towards it, or happened in the past and someone is paying for it now.'
First prize will be $500, and all stories will be considered for publication in the Spineless Wonders short story anthology.
ZANE LOVITT was a documentary filmmaker before turning his hand to crime fiction, and his stories have since appeared in Scribe's New Australian Stories 2 and in the Ellery Queen Mystery Magazine. 'Leaving the Fountainhead' won the SD Harvey Short Story Award at the 2010 Ned Kelly Awards for Australian crime fiction, while his debut novel, The Midnight Promise, won the 2013 Ned Kelly Award for Best First Fiction. That same year he was named a Sydney Morning Herald Best Young Australian Novelist.
 How to enter:
Terms and Conditions of Entry
Maximum length 5000 words.
Entries must be typed using 1.5 line spacing and 12 pt font size. The pages must be numbered.
Stories previously published or awarded, at a national level, will not be accepted.
Entries will be judged anonymously. The author's name must not appear on the manuscript (or on the Cover Page in Submission Manager).
The judges' decision will be final. No correspondence will be entered into.
Entrants must be over 18 years of age.
Entries are open to Australian citizens (living anywhere) and to any person residing in Australia.
Entry fee is $15.00. Multiple entries are acceptable.
Entries can only be made electronically, via the Submissions Manager. 10. The closing date is 31 August 2013. Entries will be accepted up until midnight. Late entries will not be accepted.
Results will be announced in November, 2015.
Spineless Wonders will publish the winning story and selected shortlisted stories in its anthology. All published stories, including the winner, may be edited.
To enter, click HERE go to Spineless Wonders Submissions Manager.

For any inquiries, contact info[at]shortaustralianstoriesdotcomdotau