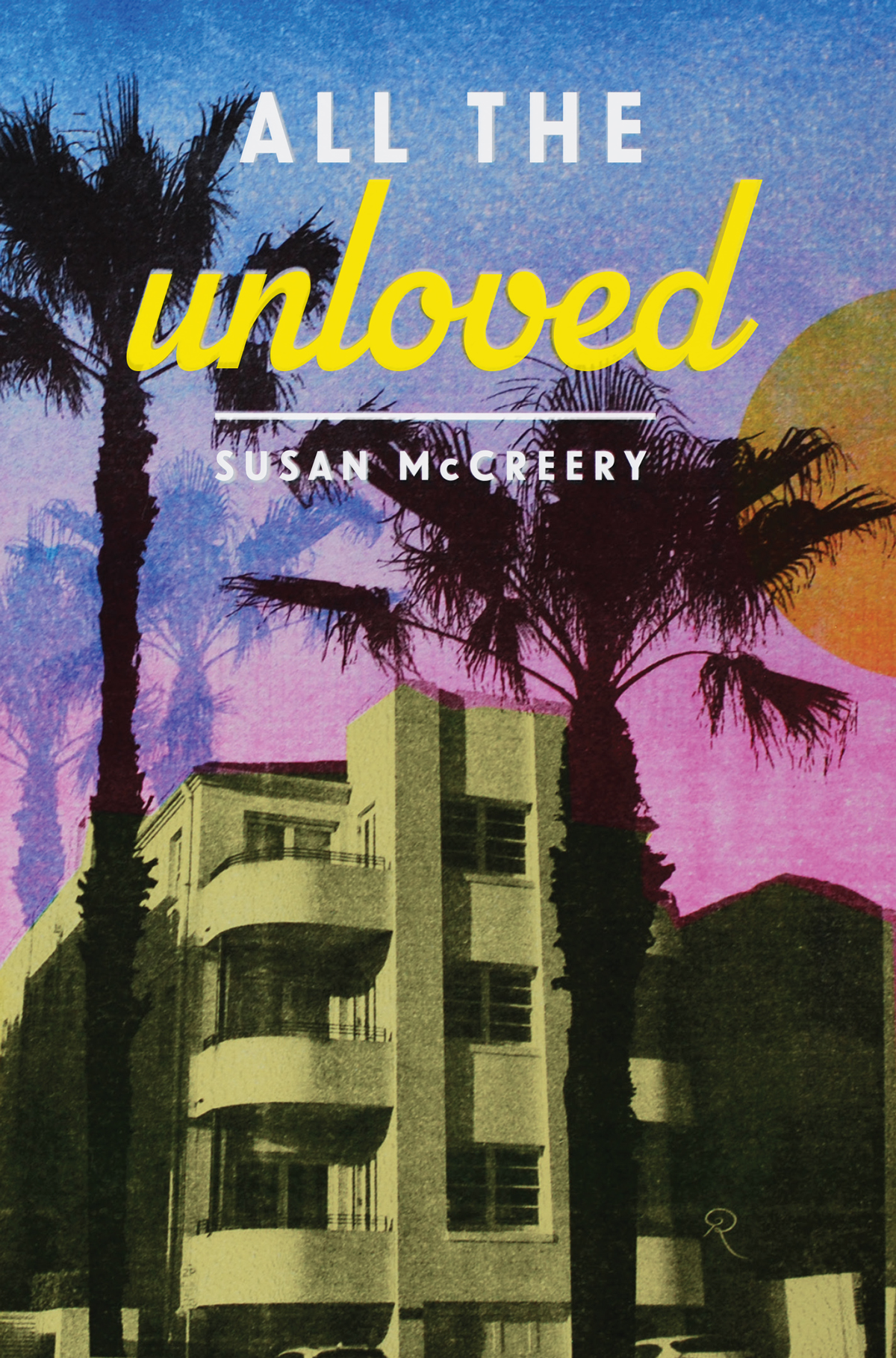 We are delighted to be releasing Susan McCreery's novella, All the Unloved (Feb 1 2023). Susan's novella is located on the beautiful beachside of Bondi, enriched with the entangled lives of apartment neighbours as they face the themes of love, longing, isolation, family and unrequited love. In this  interview, Spineless Wonders' Zara McElroy asks Susan about her experience with novella writing, the importance of themes within the story and an exclusive into the characters of All the Unloved.
1.What was your experience with writing a novella instead of a full-length novel? Was this a conscious decision?
It wasn't a conscious decision until I'd written 65,000 words of a novel that wasn't quite working – it was a mess and it was dull. First, I decided to re-type the entire thing to see if that would help. I found these notes in my notebook written round this time, obviously trying to jolly myself along: 'I want to make it poetic and hypnotic' and 'Tell all the truth but tell it slant' (Emily Dickinson) and 'The language on p99. THIS is what I want to do for the entire novel' and 'Is the whole novel like musical movements? YES. Can I do this. This is pacing anyway!' I began to get a little bit excited. But when I finished the re-type it still wasn't working and I was despondent again.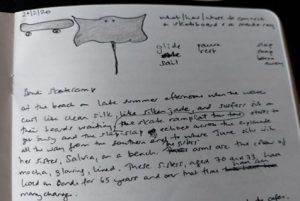 Four months later I made the snap decision to hack into it and make it a novella instead. After I'd got it down to 29,000 words, I faced the option of either bulking it out again or stripping it back even further. The latter appealed far more. Again, from my notebook: 'Can I do dot-point histories?' and 'the psychology is the plot' and 'poem/fable'. I also changed a couple of names ('Jade' used to be 'Polly'; 'Glen Masters used to be 'Glen Merryman), found the novella's title and off I went.
2. I understand that you used to write poetry, did this aid with writing the novella and its structure?
My brief foray into poetry is probably what gave me the guts to do this. I'd had a lot of practice playing with and distilling language. My idea was to cut all unnecessary scene-setting, unnecessary backstory, paring back the language into this fragmented style that I enjoyed writing (and reading) so much. If it didn't work, it didn't work, but I was going to have fun.
3.Do you have a favourite novella that inspired you?
Of the novellas I'd read before writing All the Unloved, two stand out: First Love, by Ivan Turgenev (imbued with hopeless love and longing and pain) and Samuel Beckett's The Expelled and Other Novellas (rude and appalling and funny; playful language). I'd also read and enjoyed Our Souls at Night by Kent Haruf and Weather by Jenny Offill. After mine had reached the typesetting stage, I happened to read Carson McCullers' The Ballad of the Sad Café for the first time and it undid me. When I came across the line 'Often the beloved is only a stimulus for all the stored-up love which has lain quiet within the lover for a long time hitherto' a shiver ran through me. This is what my book is about, I thought. I simply had to use the line as an epigraph (jumped through hoops to obtain permission in time!). I've read more novellas since. Particularly stunned by Beverley Farmer's Alone, which had been sitting unread on my bookshelf for decades, and Sarah Moss's Ghost Wall. Also the marvellous Cold Enough for Snow by Jessica Au.
4. What drew you to set the story in Bondi during the 1990s?
I started writing it in February 2020, which also happens to be the time when I make several trips to Bondi on a Sunday to compete in the ocean swim series. I usually park in the back streets and walk 20 minutes to the beach. I always love walking past the old apartments and houses, the gardens, the school (which transforms into the Bondi Markets on Sundays), and then you have the breathtaking sight of the brilliant blue ocean.
It was after one of these Bondi days that I began writing what was to become All the Unloved. I started with a brief description of the ocean and the skate park, and then zoomed in to sisters June and Salvia seated on a bench. Then to an art deco apartment block. Soon the other characters began to appear. This is typical of the way I start a new project – no plan!
I'd also lived in Bondi for a year as a student, but that was up the top end of Bondi Road, near the Junction.
As far as the era goes, I think at some point you just have to make a decision. The fact that no one was using a mobile phone was one clue. Then I think I did some research into skating, and in the 1990s it was pretty big. Then I just had to make sure everything was consistent.
5. What research went into writing the novella?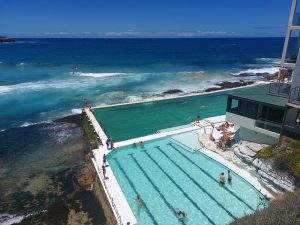 I already had a pretty good picture in my head of Bondi, so I didn't make any research trips. But I remember being up there in May 2022 for a swimming event. I'd been polishing my final draft before submitting so I made a point of checking on a couple of locations to see if I'd got them right, to see if I could slip in an extra detail or two. It was exciting, walking around with this secret world in my head that no one knew about. I also did some research on skating and violins and the SSO.
6.Why is it important for you to touch on so many themes such as love, unrequited love, family and isolation?
They are human themes, and they preoccupy me, and I've decided that the best I can do is write about my preoccupations and hope that others share them.
7. Is writing about multiple experiences and lives something that interests you and is of importance to share?
Because it started out as a novel, the story already contained multiple characters and therefore multiple lives! I read somewhere that a novella shouldn't have too many characters, or too many points of view, but I wanted to see if I could pull it off. I did get rid of one or two (e.g. Rebecca's sister), but I was determined to keep the core group. The challenge was to make sure the reader was never lost, never wondering, 'Wait, who is this person again?' That meant inserting little reminders here and there, as 'landlady June' and 'Reynald slug-tongue'. Jade and Glen became the principal characters – they already had the most words, so that was inevitable, but I like their connection.
8. Was there a character that you fell in love with whilst writing?
I love them all! But Glen moves me most.
9. Alternatively, was there a character that you found difficult or needed extra research on?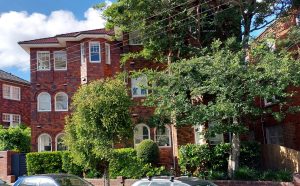 The Gretel and Lucinda duo presented me with the most difficulty. Frustrating, because they were minor characters, and I simply had to keep returning to them! First up, they were missing in action for about 40 pages in the middle of the novella. I attempted to fix this by filling in more of their backstory. But then this threatened to bring them centre stage and unbalance the whole novella. For a start, I'd made Gretel bisexual, which was fraught enough, opening up a whole raft of dilemmas about sexuality and fidelity, but then I proceeded to give her this complicated history (including references to HIV/AIDS), and it was just way too distracting! So I cut and cut again, scrapped her bisexuality and simplified her story and therefore the story of them as a couple. I have Kate Goldsworthy and Camilla Cripps to thank for alerting me to these issues. I really had to dig deep for Gretel and Lucinda, but it's always worthwhile digging deeper.
All the Unloved in on sale here or order from your favourite bookstore.