Podcast: Play in new window | Download (Duration: 6:09 — 8.5MB) | Embed
Subscribe: Google Podcasts | Email | RSS | More
She frets about droughts and flooding rains, about pressure system's and cold fronts – it's in her genes, it seems. Take a listen to Mark Smith's 'The Meteorologist's Daughter' and find out what our podcast hosts, Ali and Emma have to say about this emotionally-charged piece of microlit.
'The Meteorologist's Daughter' is published in the microlit anthology, Flashing The Square.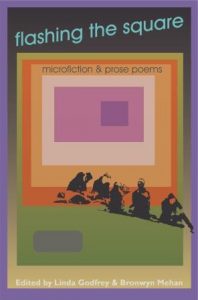 About The Author
Mark Smith lives on Victoria's Surf Coast, where he writes novels and short stories, and runs outdoor-education programs for young adults. His second novel, Wilder Country, won the 2018 Indie Book Award for Young Adults. You can read an interview with Mark about writing microlit, here.
Credits
Presenters: Ali Morris and Emma Walsh
Producer: Bronwyn Mehan
Theme music: James Seymour
Production Assistant: Hannah Oakshott
Coffee Pod|cast has been produced with the support of the Australian Government through the Australia Council, its arts funding and advisory body and we wish to also acknowledge the support of Little Fictions by the Copyright Agency's Cultural Fund and the City of Sydney Matching Grants program.