Podcast: Play in new window | Download (Duration: 13:38 — 18.8MB) | Embed
Subscribe: Google Podcasts | Email | RSS | More
Finding the sublime in the suburbs, this performance piece from Papua New Guinean-Australian writer, Alana Hicks has our two hosts in awe. Ali and Emma chat about the pastiche of images Hicks writes about in 'Movements' and they wonder whether you think it ends on a pessimistic note or not. Join the discussion on the Coffee Pod|cast Facebook page.
'Movements' by Alana Hicks is published in Flashing The Square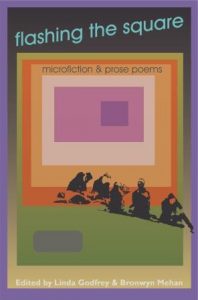 About the author
Alana Hicks is a Papua New Guinean-Australian director and writer, who has worked on a range of projects from short films and documentaries to web sketch comedy and theatre. She spearheaded The Kvetch Set Sketch Collective's three seasons, plus directed a number of live Kvetch Set productions. Alana completed a Graduate Certificate in Screenwriting from AFTRS and recently received the Writing NSW Early Career Writers Grant. Alana has been a collaborator with performance collectives Outspoken, Word Travels, and Token Word and participated as a slam poet and playwright at the Sydney Festival, National Young Writers Festival, National Playwriting Conference and Sydney Writers Festival. Alana works in the charity sector, making digital content for a not-for-profit refugee and migrant organisation.
You can read an interview with Alana Hicks here.
Credits
Presenters: Ali Morris and Emma Walsh
Producer: Bronwyn Mehan
Theme music: James Seymour
Production Assistant: Hannah Oakshott
Coffee Pod|cast has been produced with the support of the Australian Government through the Australia Council, its arts funding and advisory body and we wish to also acknowledge the support of Little Fictions by the Copyright Agency's Cultural Fund and the City of Sydney Matching Grants program.