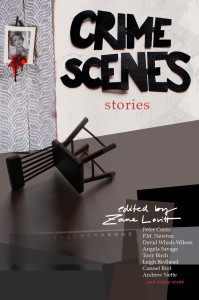 Veteran Australian crime writer, Barry Maitland described the Crimes Scenes anthology as ' a wonderful new development for Australian crime fiction.' Barry Maitland, author of the Brock and Kolla and Harry Belltree crime novel series as well as short crime fiction which have been widely published, launched Crime Scenes at the 2016 Newcastle Writers Festival following a packed panel discussion, 'Partners in Crime' facilitated by crime writer, Jaye Ford and featuring Crime Scenes editor, Zane Lovitt, contributors Andrew Nette and Angela Savage.
Barry drew on a food metaphor to describe the anthology. 'These twelve stories are like a tapas meal,' he said, ' – a series of small dishes which can consumed over twenty minutes or so, each with its own distinctive character, each complete in itself and each part of a series that goes on to develop an accumulation of effects.'
In the following recording, Barry goes on to give a brief introduction to the twelve stories which make up the anthology (no spoilers).
The launch event also included the official awarding of the Carmel Bird Award for New Crime Writing which went to Amanda O'Callaghan for her story, 'The Turn'. Carmel Bird was present to make the announcement and to congratulate Amanda and the three finalists, Melanie Napthine, Michael Caleb Tasker and Eddie Burger whose stories were all published in Crime Scenes. Amanda O'Callaghan was away overseas on family business and Spineless Wonders' editor, Annie Parkinson accepted the award on Amanda's behalf and read the following acceptance speech.
Who knows why those little snapshots stay in the mind? In the thousands of images we see on a daily basis, why do some – often inconsequential – moments stick? "The Turn", my story about a missing woman, began late one night in Brisbane's CBD. I'd dropped a visiting relative back to her hotel and I was sitting in the car, waiting for the lights to change. In a narrow laneway running off the main road, a man was walking, carrying a heavy rubbish bag, his back to me. I was only watching him because I had nothing better to do. And then he turned around – turned as if someone had called his name, as if he'd been startled by a noise. It was too dark to see his face, but the movement of his body, his sudden alertness, piqued my interest. His behaviour seemed, in that split second – at least to a writer with an over-active imagination – oddly suspicious. In that small moment, I had the opening passage of my story (and the title).
But I didn't want a straightforward 'body in a bag' sort of tale. I wanted it to begin there. I set out to write something a little complicated, with each section ending on the notion of turning around; a twisty sort of story told from the point of view of the woman's partner: a jaded, self-absorbed, rather unlikeable man who, despite all this (or maybe because of it), has quite a bit of emotional insight.  The trick for me, as a writer, was to make my own turns before I got to Cliché Junction! Consequently, I probably made more changes to this story than any other I've ever written. If the beginning came quickly, the remainder did not, although once I got the voice right – as ever – it was so much easier. "Don't be boring," Zane Lovitt writes in his great introduction to this collection of stories. Long before he chose my story as the winner of the 2015 Carmel Bird Award, I was saying this, out loud, to myself.  It is a tremendous thrill to receive this award, and a great disappointment to me that I can't be in Newcastle to accept it – family matters have taken me to Ireland. Thank you, Carmel Bird, for lending your support to this award. Thank you, Zane Lovitt, for negotiating the difficult task of choosing the winning and short-listed stories. To Annie Parkinson and all the incredibly hardworking people at Spineless Wonders, led by Bronwyn Mehan, I offer my sincere thanks. It is an honour to be featured alongside the talented writers – established and emerging – who feature in Crime Scenes. And not a boring word in sight!
— AMANDA O'CALLAGHAN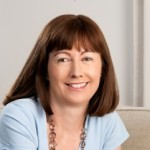 Amanda O'Callaghan's short stories and flash fiction have been published and won awards in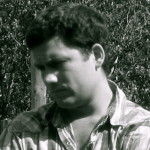 Australia, UK and Ireland. A former advertising executive, she has an MA in English from King's College, London. She holds a PhD in English from the University of Queensland. Amanda lives in Brisbane.
Winner of the Ernest Hemingway Flash Fiction Award, Michael Caleb Tasker was born in Montreal, Canada and spent his childhood New Orleans. He has been published in numerous literary journals including Shenandoah, Ellery Queen's Mystery Magazine, The New Ohio Review, and was runner-up in the 2014 John Steinbeck Short Fiction Contest.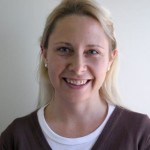 Melanie Napthine is a Melbourne-based writer. She has recently won the Boroonda and Margaret River Short Story competitions and was shortlisted in the Overland, Katharine Susannah Pritchard, Olga Masters and Henry Handel Richardson competitions. She works in educational publishing, and any time left over is spent reading, running, travelling and parenting.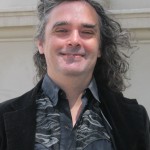 Eddy Burger is a Melbourne writer of funny and experimental fiction and poetry. His work has appeared in Australian and international journals and anthologies. He has had chapbooks published by the Melbourne Poets Union and Small Change Press. Eddy is an anti-realist, postmodernist and champion of the imagination.