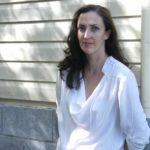 This week we talk to Brisbane-based writer, Elizabeth Tyson-Doneley about her short story 'Paper Lining'. This story appears in Landmarks, the latest anthology curated by Spineless Wonders. During this interview we discover Elizabeth's favourite Australian landscape, who inspires her writing and what inspired her mirco-lit, 'Paper Lining.'

Tell us about a landmark that is significant to you
I love the old Avalon Theatre, a retired Art Deco cinema and theatre space on Sir Fred Schonell Drive in Brisbane.  When I was studying drama at UQ in the early nineties, our classes were often held there, and we were allowed to use it for rehearsals and performances. The hall itself was wide and inviting without being precious or particularly beautiful, so we felt like we could belong there. I have a very clear memory of my body in that space, the freedom it allowed, and all the ideas that sprang from that. I remember sitting on the front steps with my friends before a show, all of us in winter stockings and op shop coats, smoking cigarettes and talking. We were always happy hanging out at the Avalon. It was one of the central points of our collective identity.
What inspired you to write 'Paper Lining'?
Paper Lining is about being able to feel your life in a single moment, with awareness, potency and clarity. As a personal landmark, it's about the end of an era of share accommodation and the beginning of living alone. The history of the woman who'd lived in my house before me serves as a kind of company, a gentle reminder that my own existence folds into other existences, that the smallness of my life is interconnected with other lives, and in that way, is sweet and beautiful.
How do you find the experience of writing to a theme?
Any kind of creative exercise is helped in some way by limitations or guidelines, whether you're making a film within a budget, devising a performance for a particular space, or writing to a theme. Boundaries mean that your area of focus is more defined, that your creativity can be used to solve problems in interesting ways. Writing to a theme is helpful because it activates memories and ideas, giving you a starting point for creative exploration. Depending on the theme, it could also be quite challenging.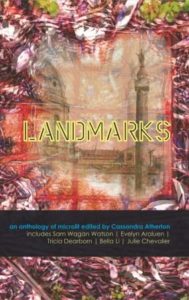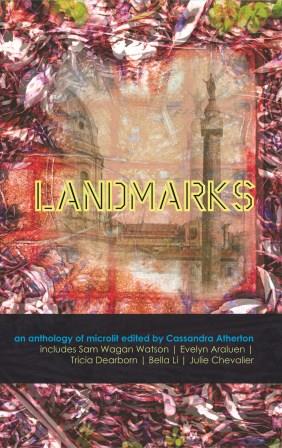 Describe your writing space
I write mostly at home, on the sofa, at my desk, on the floor. I break all workplace health and safety regulations, and get sore all over by bending and crunching myself into terrible positions to patter something out on my laptop. But in another sense, I'm living in the leafy suburb of Bardon, in a valley nestled under Mt Coot-tha, with sweeping telegraph wires, a wide sky and birds in the gum trees. So even though I'm bent over in my little house, there's a peripheral expansiveness that can always be felt, a space outside that makes its way in and has a positive impact.
Tell us about a writer or work that has inspired you as a writer
When I first started writing it was mostly for performance. I discovered a copy of On a Clear Day by Joanne Burns in the undergraduate library and I loved the freedom and honesty of the text, its openness and versatility. It was hugely inspirational. It made me feel for the first time that however the words come out is okay, that I could write exactly as I wanted to, in whatever way was natural to me. It was a quiet, internal revolution. Without that influence I would have found it harder. I would have tried to push the text into a more conventional form, and that could have been quite painful. But because I'd made this discovery that my own truth had value, writing has always been a joy.
Elizabeth Tyson-Doneley lives in tropical Brisbane and is a writer of poetry, plays and memoir. She has trained and worked in theatre and film production, as a performer, director, writer and production designer.
Feature image via Unsplash.com