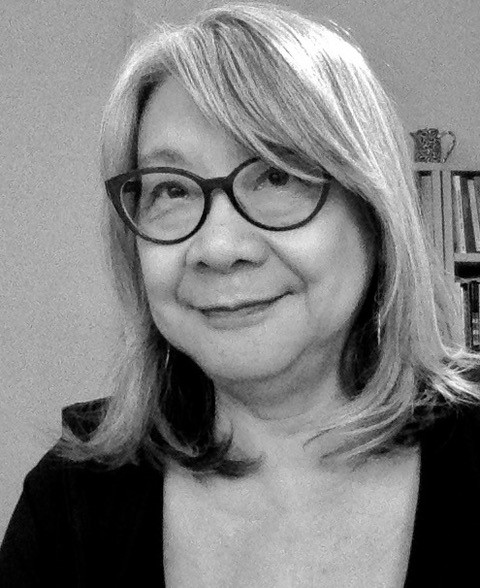 We are delighted to introduce Janet Chan, a multidisciplinary artist, poet and award-winning researcher based in Sydney. Janet Chan's sound poem, 'I Owe' is published in the 2022 Moon Orchard audiobook and discusses indebtedness and how people live trapped by expected choices. Janet was born in Hong Kong and lived in Canada for 19 years before moving to Sydney. She is currently an Emeritus Professor at UNSW Faculty of Law & Justice, a researcher in sociology and criminal justice until Janet retired in 2021. She began writing poetry in 2018 and has since been recognised through international and Australian residencies and exhibitions, and have been (or will be) published in various anthologies. This interview discusses Janet's piece in Moon Orchard, her inspirations and future works.
What inspired you to write the piece that is included in Moon Orchard?
I came across Cathy Park Hong's book Minor Feelings and was struck by what she said about indebtedness and how Asian Americans made excellent neoliberal subjects because of their being cautious and doing what is expected of them. I was taking a course on soundtext at the time and decided to do a sound poem on this theme in relation to my own life. When there was a call for submission by Moon Orchard, I decided to enter it.
What are you working on now?
I'm working on a poetry pamphlet based on my childhood and family experience. This has been work in progress for some years. I'm also revising a poetry manuscript about a 200 km walk I did from Robe to Ballarat partly following the footsteps of Chinese goldseekers in the 1850s to avoid a discriminatory head tax imposed by the Victorian government. 
What are you reading/listening to at the moment? Who are some writers/creatives we should watch out for?
Right now I'm just catching up on a bunch of poetry books I bought last year on the recommendation of poet friends and teachers:  Rendang by Will Harris, Lasagne by Wayne Holloway-Smith, Fourth Person Singular by Near Alsadir, and others.
Now that you've listened to Moon Orchard, tell us what your thoughts about it, do you have any favourite pieces?
To be honest, I've only sampled the anthology at this stage— can't pick out any favourites but thought they are all amazing pieces.