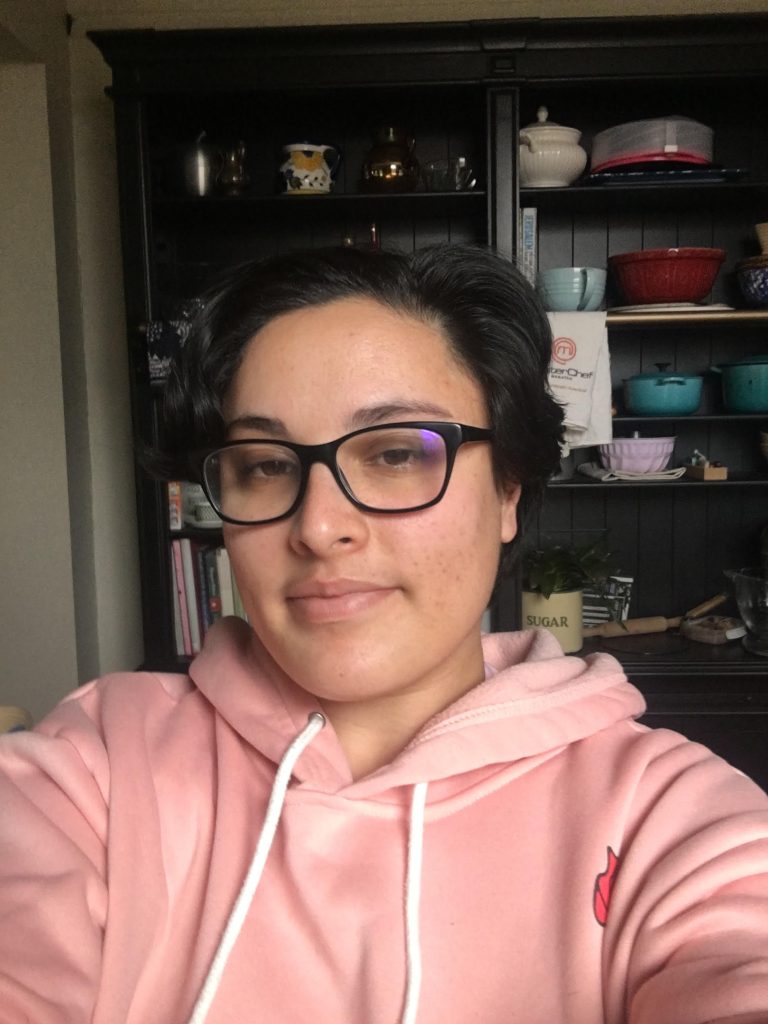 Spineless Wonders is delighted to introduce Isabelle Quilty (she/they), a non-binary writer and poet from regional NSW, Australia. Isabelle Quilty's 'The Quiet Places I Walk' is published in the 2022 Moon Orchard audiobook and is about the peaceful details in life and being thankful to their ancestors for their strength. Most of Isabelle's writing is based on LGBTQ+ topics, working towards a greener future and works inspired by their South Asian heritage. They've been published in Spineless Wonders, Kindling and Sage, Mascara Literary Review and Demure Magazine. You can find their work in the following anthologies; Queer as Fiction (2021), In Flux (2022), Tea with My Monster (2022) and Resilience (2022). This interview discusses Isabelle's piece in Moon Orchard, their future works and books they are currently reading. 
What inspired you to write the piece that is included in Moon Orchard?
The Quiet Places I Walk was inspired by my daily morning walks. It's a form of meditation for me and helps me start the day with a good mindset. During one of these walks at my old apartment, I began to think of how grateful I was to have such a peaceful life. I thought of my ancestors and everything they had to go through and how strong they must've been to carry on and how can I go about honoring their legacy by committing to help social change and try my best to put as much goodness into the world as I can. 
What are you working on now?
I am currently finishing up my first short story collection titled 'A Casket Full of Dead Flowers.' This is a collection of dark fiction feminist short stories, with a mix of science fiction, fantasy and contemporary settings. Each story contains a monster and a flower at its center, reveling in the beauty in the grotesque and gothic. 
What are you reading/listening to at the moment? Who are some writers/creatives we should watch out for?
I'm always balancing an ebook, a physical book and an audiobook. The physical book I'm reading right now is 'The Farm' by Joanne Ramos (borrowed a copy from my favourite sister), 'Blood Promise' by Richelle Mead on my kindle and listening to 'My Best Friend's Exorcism' by Grady Hendrix. Watch out for more of Shankari Chandran's work. I loved 'Chai Time at Cinnamon Gardens' and she's taking the literary world by storm. 
Now that you've listened to Moon Orchard, tell us what your thoughts about it, do you have any favourite pieces?
The very first chapter of the anthology captured my heart. 'Fair Enough' by Seetha Namibian Dodd was a beautiful piece about identity, belonging and skin colour. The whole anthology feels almost like a family gathering. A collection of wonderful and poignant stories shared in warmth and safety.
Isabelle Quilty's Socials:
isabellequiltyauthor.squarespace.com
IG: thecaffeinebee