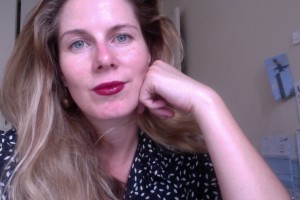 Kate Liston-Mills is a fiction writer based in Pambula on the southern coast of New South Wales and we are thrilled to publish her book of short stories, The Waterfowl Are Drunk!, as part of our Slinkies Collection series edited by Bridget Lutherborrow. In this interview, Kate talks about , the inspirations behind some of her stories and her writing process.
To purchase a copy of Kate's digital collection, follow the links below this interview.
SW: Do you remember the name and personality of the first character you ever created?
KL-M: Yes. It was a hand made paper book that I wrote and illustrated when I was six and a half called "Grundah the Greedy Crocodile." The croc lived in my river (where my childhood house is) and he terrorised the riverbanks and wildlife. I still have it somewhere…
SW: How does writing fit into your day-to-day life? Do you have any unusual writing habits?
KL-M: Yes, like everything in my life I am not consistent, I binge. I am the queen of bingeing. When I like something I have every bit of it, all the time, all at once. When I want to write I quit my life and just write. I eat toast and grilled cheese that drips over my computer while I write. I cannot leave. Then I might not write anything for a while. I know other writers 'write everyday' blah blah blah but if I force myself to do anything I will end up hating it. I love writing and I do it here and there and when I do it my skin bubbles with the thrill of it.
SW: What drove you to write this particular collection? And what's your favourite piece/part in the collection?
KL-M: This collection all started with 'Dick's Dead'. Dick's Dead used to be a creative non-fiction piece about my mother's birth. You might not believe it but most events in this story are true. But then I fictionalised it, so that the teeth in the story were actually found. In reality they never found them. I will always enjoy 'Dick's Dead' because it captures the culture of my beloved Pambula, and in turn my family. I wrote the rest of the collection around that story, and they're all set in different time periods: 1940's, 50's-60's, 70's, 90's, 2014 and there was one with no time.
'I don't even like Scotch Fingers' is probably my second favourite because it is so close to the truth it's uncomfortable to read. That is my favourite age: between 13 and 18 years old. Teenagers are so raw and honest in a way that no human being ever can be again. This was the quickest and easiest story to write and I remember closing my laptop and heading off to work thinking, 'Gee, I was an absolute arsehole when I was younger.' It's such a wonderful age to write about because teenagers have not yet learnt how to cover his or her flaws and weaknesses. They are grappling with thoughts that every human being has but they haven't learnt how to pretend. Perhaps this is so difficult for them because they genuinely believe they know everything.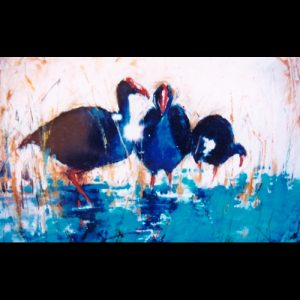 I wrote this collection basically because I love Pambula. I love the dicky little birds called purple swamphens. And because I had an aunty who was a part of the fabric of Pambula who recently passed away; she had Down syndrome. She was pretty cool. Most of the stories are about her in some way. Who she was and what she represented. Sometimes you find teachers in life in the most obscure of places and in all sorts of disguises.
SW: How do you approach a new story? With a clear plan of where the narrative is going, or is it more of a 'well, let's see how this goes' kind of approach?
KL-M: Every story in this collection started with a plan. 'Dick's Dead' and 'The Waterfowl are Drunk!' all had clear plans and endings and were closely based on true events. All the others had rough plans but I had no idea where they were going. They each took shape and the ends just materialised fairly easily. All except 'Without Floaties', which was a bit ambitious and was the hardest to finish. I think both strategies have their merit and their place. I think to give a story weight it should start with some sort of plan. But if it doesn't happen organically then it probably doesn't end up too flash. You need to follow that moment of poetic madness and not be too constricted.
I had to do a lot of research for this collection because much of it was set well before my time. I did many interviews with people, mainly people in my family. You know, for things like ice-boxes, morgues, the war, vehicles, houses, machines, tools and basic household furniture. The strangest thing I learnt was that poor people (during the 40's) used to have wooden floors or if they were really poor they'd have dirt. Rich people had carpet. That's how people knew how rich or poor you were. Now, all my wealthy friends are ripping up their carpets and putting in wooden floorboards. Hell, I want to rip up my own carpet and polish our floorboards… I bought my Nana's house a few years ago. It was built in 1880. It is the setting for the majority of The Waterfowl are Drunk!… My Nan wanted to be 'rich' so she had carpet laid in every room as soon as she could. It was so funny learning the different attitudes at each time. Not a national history but local anecdotes. As a journalist I know 'big history' is made up of many many personal anecdotes. So I have captured a small bit of history in this collection, despite how unique it may seem.
SW: Are you a procrastinator? A keen procrasticleaner or procrastibaker?
I am a procastinibbler. Everything tastes good when I'm writing and I'm always hungry.
SW: Is there one particular author or book that you look to as a source of inspiration for your own writing?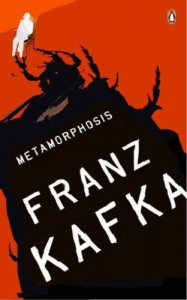 Kafka – The Metamorphosis… in my eyes there is no better story than this. I could talk about it for hours. I have never related to a story like this one. I have never been seduced or haunted by a story such as this. And if you haven't read it in a while, go back and read it. There is more to be learnt in that narrative and its characters. There will always be more to learn in that story… One day I am going to write something extraordinary like that. That is the dream.
SW: What experience has been the most challenging for you as a writer?
Accepting the title 'writer'. Answering people when they ask what I do with, "Oh I'm a writer". Keeping my writing desk clean. Over criticising myself to the point where I can't even start writing. Everybody has to start somewhere.
SW: Any advice to share for those stuck in a writing slump?
Read a wide array of books, blogs, journals, magazines and newspapers and then realise that not all writers are good. Not all writers know what they're talking about. Not all writers were good when they started out. And then take comfort in knowing that writing isn't a destination. It is a process, an attitude, a lifestyle in which there is no wrong answer other than a blank page. I hope to be learning how to write better when I'm 110 years old. If you don't have a desire to be better then you never will be. The Waterfowl are Drunk! is my first collection and I'm super excited about it. Writing can be a completely narcissistic, self-indulging habit while you're doing it. But once you've finished and you share it with others and see what they get from it then it becomes something indescribable. Even if they don't like it, the fact that you've given them something to read is a joy. Reading is a joy. Australia has so many different and important stories to tell it is important that as many people as possible are writing and reading. I used to be a primary teacher and when I taught a year 5/6 class I got every student to write their own book. It could be anything, about anything, and then we had a big book launch where the whole school came, asked questions, listened to them read from it and congratulated them. Every student loved it, because everybody had things to say. One student wrote a book so incredible that I still have it in a drawer. I still pull it out and marvel over it sometimes.
SW: What are you reading now? Any recommendations?
I read The Turning by Tim Winton towards the end of last year, when I was trying to finish this collection. I don't think I could love that book more than I did. Winton seems to know his characters, settings and stories in an incredibly intimate way. Sometimes what's disclosed is so private you feel like you're intruding and your face goes red. His understandings of people are so deep. I'd recommend that book to anyone who loves people, their hardships, their Australianness, their adversities…
Currently I'm reading The Thorn Birds by Colleen McCulloch for my Pambula book club… I'm not sure about it. So far I'm just surprised at its popularity. My sister's wedding colour was ashes of roses because it was her favourite book. I was the flower girl and I had to wear that hideous dirty pink colour. So it is a relief to finally read it after all these years. I still dislike the colour.
Books I'd recommend that I've read in the last few weeks include A Man Made Entirely of Bats by Patrick Lenton, Capital Misfits by Julie Koh and Alan Wearne's manuscript for his next book… all bloody brilliant.
Kate Liston-Mills lives in Pambula, NSW, in her Nan's 1880 cottage. She lives with her husband, Sam, and her golden retriever, Charlie. Kate is a teaching graduate of the Australian Catholic University and a writing graduate of the University of Wollongong and the Morris Journalism Academy. She currently works as a journalist, writer, poet and teacher. Her works have been published in the Sydney Morning Herald, Daily Telegraph, Writer's Edit, Prowlings, Tertangala, TIDE and the South Coast Writers Centre. katelistonmills.com
Most of all, I think you should all go back and read The Metamorphosis…

Book available at Tomely