Description
Danny's life is in crisis. It is one consumed with dread, rejection and humiliation. Danny struggles to find a path through an existence clouded with half truths, isolation and uncertainties while grappling with answers about an issue that lies at the core of personal identity and social acceptance. What happens when the truth of who we are results in a ruined life?
This heart-aching and sometimes raw portrayal, reveals the emotional torment and sense of isolation for an individual under siege from social intolerance while dealing with the confusion and uncertainty of an inner legitimacy.
About The Author: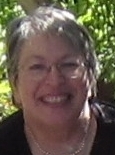 After decades of writing whatever was needed from medical articles to film scripts, Marian Matta – grandmother, history tragic and circus student – is finally tackling the short story format. She lives in the hills outside Melbourne and she was the winner of 2012 Hal Porter Short Story Prize.
Author interview here.
The Amanda Lohrey Selects Series
Spineless Wonders is proud to offer this series of twelve beautifully-written digital long stories selected for us by award-winning Australian author, Amanda Lohrey.
Cover design by Elice Chen, cover image Jesse Orrico, unsplash.com
Save