Description
Josh is very secretive about his plan, insisting Sam simply 'trust' him. Against his better judgment, Sam agrees to go, but becomes increasingly anxious as the evening unfolds. What he discovers at their final destination terrifies him. Sam is confronted with a choice from which, once made, there is no return but what happens, will unexpectedly change his life forever.
Erin Gough skilfully constructs a riveting story, full of tension and uncertainty, that keeps you guessing all the way to its unforeseen conclusion.
About The Author: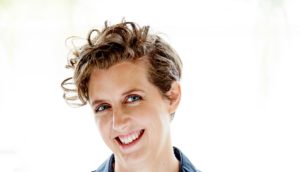 Erin Gough's award-winning short stories have been published in a number of journals and collections including Southerly, Overland, Small Wonder, Going Down Swinging and Best Australian Stories 2012. The Flywheel, a lesbian YA novel was published by Hardie Grant.
Author interview here.
The Amanda Lohrey Selects Series
Spineless Wonders is proud to offer this series of twelve beautifully-written digital long stories selected for us by award-winning Australian author, Amanda Lohrey.
Cover design by Elice Chen, cover image Joshua Earle, via unsplash.com