Description
Sadie is a woman who likes to feel in control, but as she breaks her rule and pours another glass of wine, she opens the door to a past she's worked hard to forget. Proving that time doesn't heal all wounds, Abby Kong explores a woman who's lost it all at the moment she can't pretend anymore.
About The Author: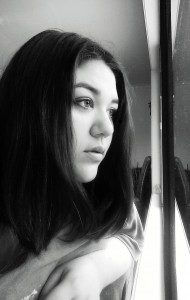 Abby Kong is a Law/Creative and Professional Writing student in Queensland, and feels very awkward writing about herself in the third person. She is a relatively new writer, and would use this space to discuss her previous publications and accolades if there were any (which there aren't). At eighteen years old, she hopes to expand her writing abilities, finish her novel manuscript and graduate Law without the help of a therapist.
Author interview here.
About the Slinkies series:
Slinkies is a digital platform for new and emerging writers under 30. To read more great Slinkies, browse the online store on this website. To submit a story, check out the Slinkies tab on our Homepage. Slinkies cover designs are by Finbah Neill.